Paris Saint-Germain is out of the UEFA Champions League after crashing out in the semi-finals against Manchester City. The capital club will focus on Ligue 1 while also keeping an eye on 2021-22. 
The contract extension of Neymar Jr. is the first domino to fall as the French giants improve their squad. The next step is to extend Kylian Mbappé, but while that sorts itself out, PSG needs to prepare itself for a roster cleanse. 
RTL host Florian Gazan stated on the program, "La Gros Cote," that he expects a busy summer from Les Parisiens, especially when it comes to cleansing out players who have no future with the squad. 
"I bet you that PSG will do an extensive spring cleaning in the transfer window, finally summer, of both, since this year the transfer market opens on June 9 and closes on August 31. Big how? Big like Mauro Icardi. I have the impression that the barbecue is like the opposing goal," Gazan said.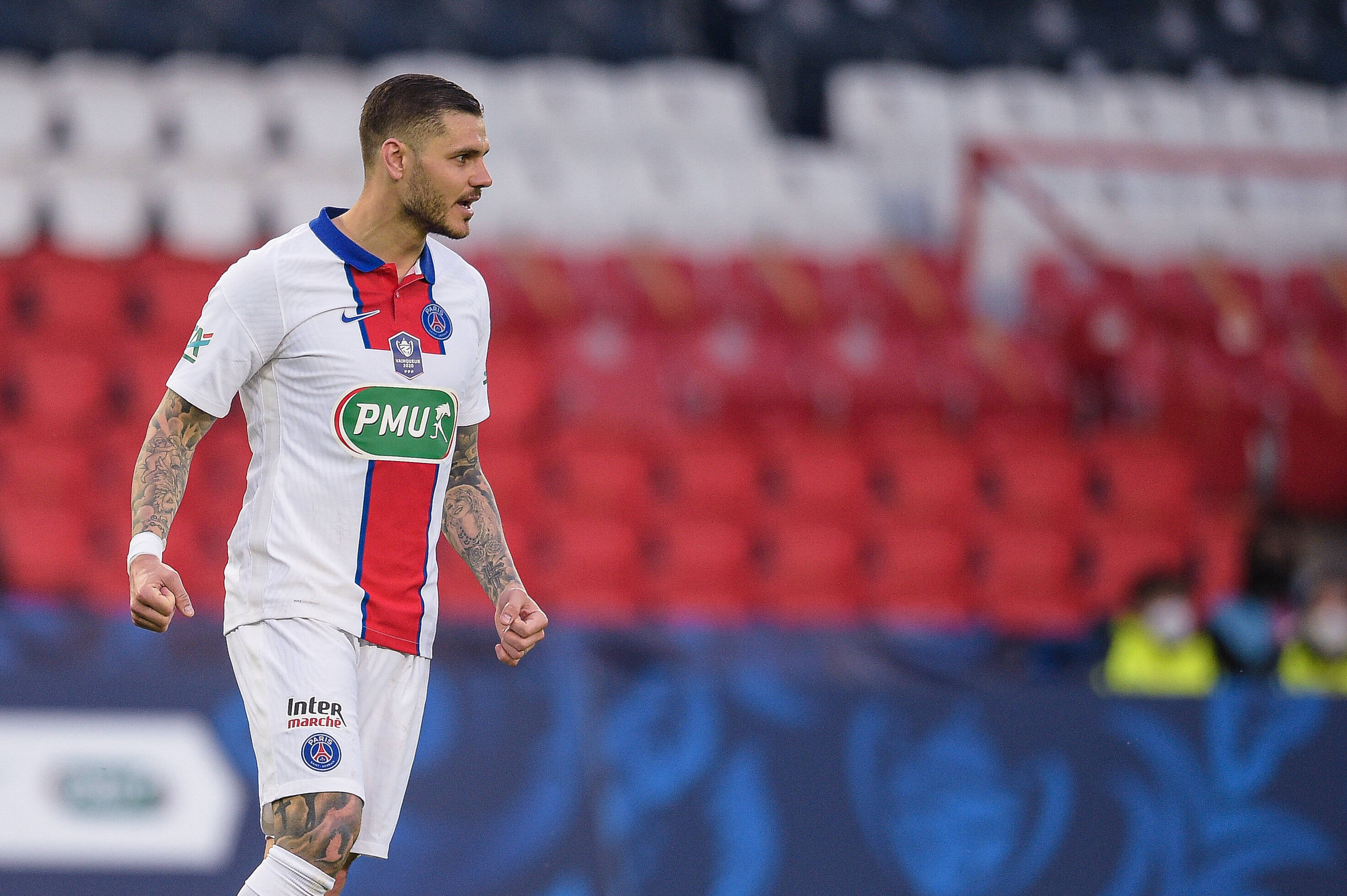 "He spends his time in front. It also weighs on the club's finances € 12 million in salary per year but does not weigh on the defenses: against Manchester City, zero strikes, 16 balls affected in the match."
Gazan sees players like Mauro Icardi, Colin Dagba, and other names that aren't up to PSG standards to be sold as they look to improve the squad to show Mbappé that they're serious about winning while he and Neymar are in their prime years. 
"PSG is the only team in Europe to have reached the last four of the Champions League over the previous two seasons. But we will have to improve the team. Already, change the full-backs: Florenzi, Dagba, Bakker, names that don't mean anything to you, and that's a bit of the problem," Gazan said. 
"With them, the defense of PSG is the Maginot line: in front of there is a Marquinhos-Kimpembe wall, but you have to bypass it from the sides. The midfielder, there too, must be swept up. Apart from Verratti, the starters in Paris would-be replacements for Bayern or Real. It's a little embarrassing."
Want more PSG? Visit the PSG Talk Podcast Network page and subscribe to PSG Talking, The 1970, and 24th & Parc.