Paris Saint-Germain heads to the Etihad Stadium in hopes of turning around their 2-1 loss to Manchester City in their UEFA Champions League Semi-Final matchup. The capital club will need to score two goals over the remaining 90 minutes as they hope to reach the final for a second consecutive season. 
Former PSG midfielder Youri Djorkaeff spoke to Téléfoot (via Canal Supporters) over what he wants to see from the French giants in this second leg. 
"The goal is the final, and it will be a pretty tough fight. This is where you have to sublimate yourself. I rarely saw City doubting as they did in the first 20-30 minutes. There were words on the ground from the English. There was this floating for 30 minutes. We felt that City was lost. There hadn't been any great chances before De Bruyne's goal, which unlocked City," Djorkaeff said.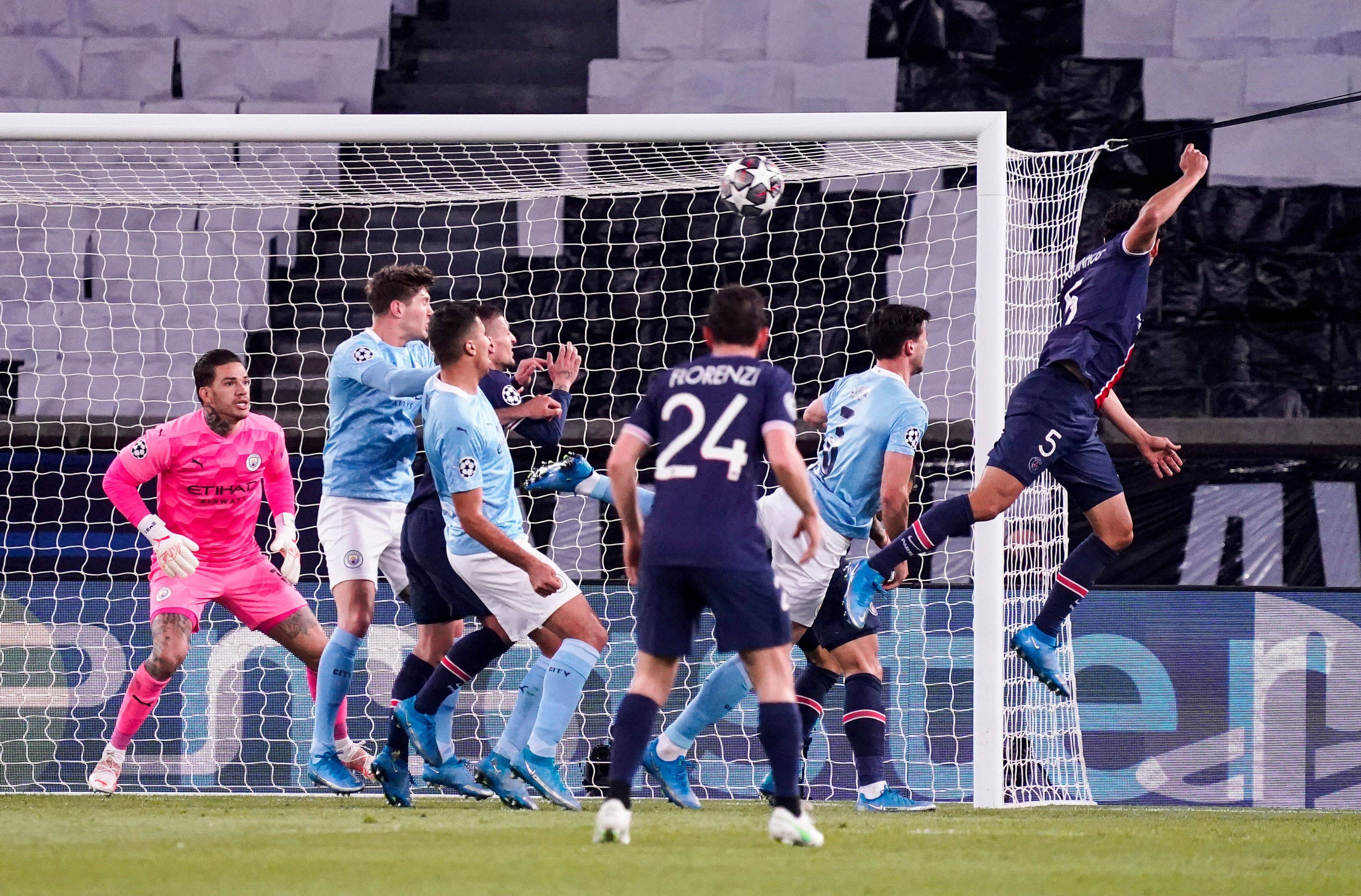 "I think what made the difference is at the physical level. Paris couldn't keep up the pace of the first half throughout the match. This is why City was able to develop their game when PSG physically declined. 90 minutes have passed, and there are still 90 minutes left; that's what's important. This is what you're going to create to-do an achievement because it will be an achievement. This City team doubted. To make them doubt, it will be necessary to score early and behind not to retreat too much."
Scoring early will put PSG in a good mindset and leaves them plenty of time to grab the second goal they'll need. Also, Manchester City has a track record of often overthinking the situation, which is why they've crashed out in Europe under Pep Guardiola. 
The capital club hopes that history repeats itself, and for the most part, PSG has played better on the road. Furthermore, Mauricio Pochettino returning to a Premier League ground could also motivate the Argentine tactician to come away with a result. 
Want more PSG? Visit the PSG Talk Podcast Network page and subscribe to PSG Talking, The 1970, and 24th & Parc.