During the matchup between Paris Saint-Germain and Olympique de Marseille early in the Ligue 1 season, Neymar Jr. had complained to the referees of having been the victim of racist insults launched by Marseille's defender Álvaro González. 
The 29-year-old accused González of saying the word "mono" (monkey), the defender denied saying that to Neymar, and an investigation would later clear him of any wrongdoing. 
Since then, the two men have been sleeping at a distance. But the Marseille defender tells L'Equipe (via Canal Supporters) that everything after that match was painful for him. 
"For me, personally, it was very difficult. Things have happened that go beyond the athlete, and if the season has been difficult for all the players here, it has been even more difficult for me," González said. "We won at the Parc, and instead of talking about this good result, we talked about negative things. It was personal attacks, my number came out, that of my family."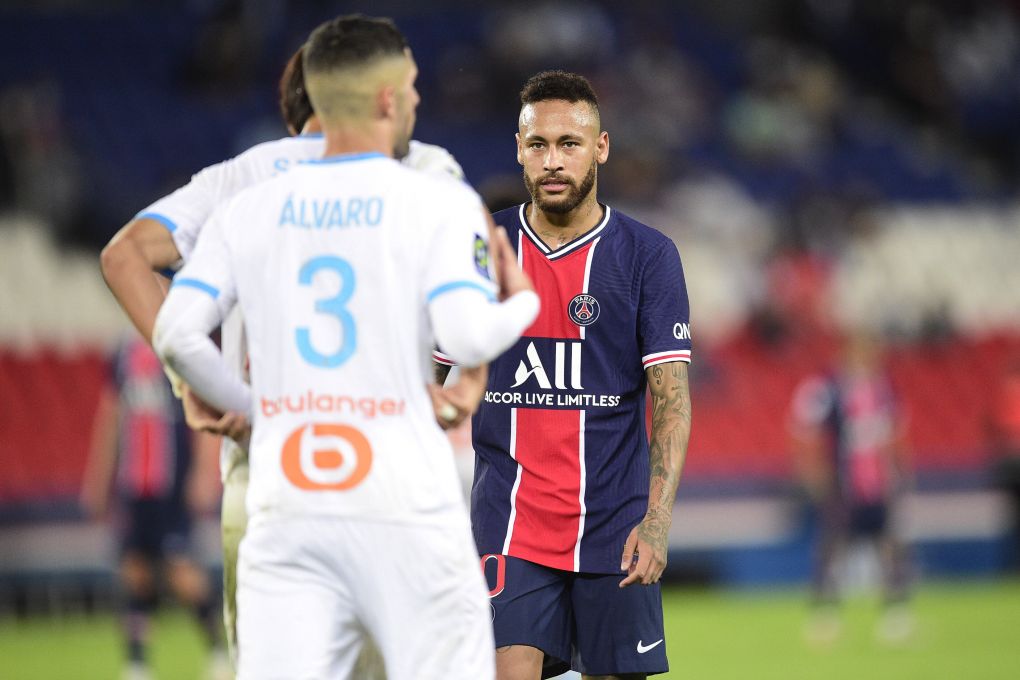 "When you talk about racism, homophobia, these are serious things. I was always stressed, but I tried to do the best for the team, for the club, to leave these problems aside and concentrate; everyone supported me. In Marseille, there are a thousand different nationalities living together; you cannot be racist and live here!"
Now there's no excusing the actions of those who attacked González personally and his family. It's a line that supporters should never cross. Nonetheless, the Marseille defender did play up his villain role. 
After Marseille's loss to PSG in the Trophée des Champions, Neymar had some banter for González, but the defender would respond by stating his banter comment on Twitter. We'll see if this rivalry continues into next season or not.
Want more PSG? Visit the PSG Talk Podcast Network page and subscribe to PSG Talking, The 1970, and 24th & Parc.