Paris Saint-Germain has become one of the more recognizable clubs in the world and having some of the best players. Plenty of younger players keep an eye on the capital club looking to model their game after them. 
The French giants have some of the best players from Brazil, and the younger generations are looking to emulate their game to the players currently playing in Europe. 
In an interview with ESPN Brazil, Santos FC defender Kaiky Fernandes wants to contribute to the winning generations as Neymar Jr. did during his time with the Peixe. However, the 17-year-old wants to model his game after another player on the PSG squad, Marquinhos.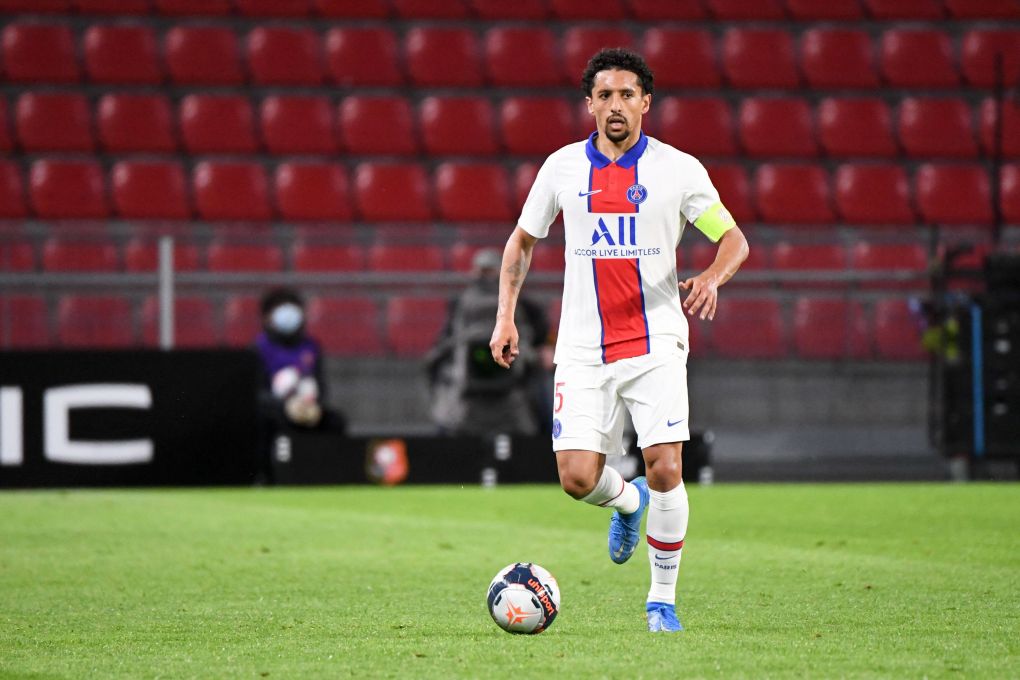 "Neymar is not entirely my inspiration, I admire the figure he is, but the player who inspires me the most on the pitch and who has a lot of my profile is Marquinhos, from the Brazilian team," Kaiky said. 
"A lot of people compare me playing with him, and I'm very honored with that. I admire him as a person, and as a player, he is exceptional. I try to follow in his footsteps or even better, and if God wants me to play someday with him, who knows."
Over the last two years, Marquinhos has received recognition for the world-class defender that he has become. It seems as though the defenders at the younger levels, especially in Brazil, are beginning to take notes of what the 27-year-old brings to the table that makes him one of the better defenders in the world. 
Want more PSG? Visit the PSG Talk Podcast Network page and subscribe to PSG Talking, The 1970, and 24th & Parc.