After departing Paris Saint-Germain on a free transfer last summer, Adil Aouchiche decided to sign his first professional contract with AS Saint-Étienne. In his first season as a professional, the 18-year-old attacking midfielder played 35 matches in all competitions, where he scored two goals and five assists. 
In an interview with Le Parisien, Aouchiche spoke about why he doesn't regret his decision. One of the first questions that the young player discussed with the French media outlet is how it's easier to win at Saint-Étienne than at PSG. 
"Of course, we should not hide it: PSG plays in the Champions League, has high demands, a workforce of stars. It is a club that is under constant pressure. When a coach arrives, he has to win all of his matches. I'm not saying that PSG doesn't trust young people, but the competition is very tough there," Aouchiche said.
"For a youngster, winning at PSG takes time. Everyone is free to take it or not. I chose to go to Saint-Etienne because, while taking my time, I could get what I wanted faster. PSG is a very good team to progress, but it is very difficult to win given the quality of the squad."
Over the past few years, the French giants have seen a significant number of youth players depart its system. Aouchiche opened up about why he thinks that many young players decide to venture elsewhere searching for considerable playing time.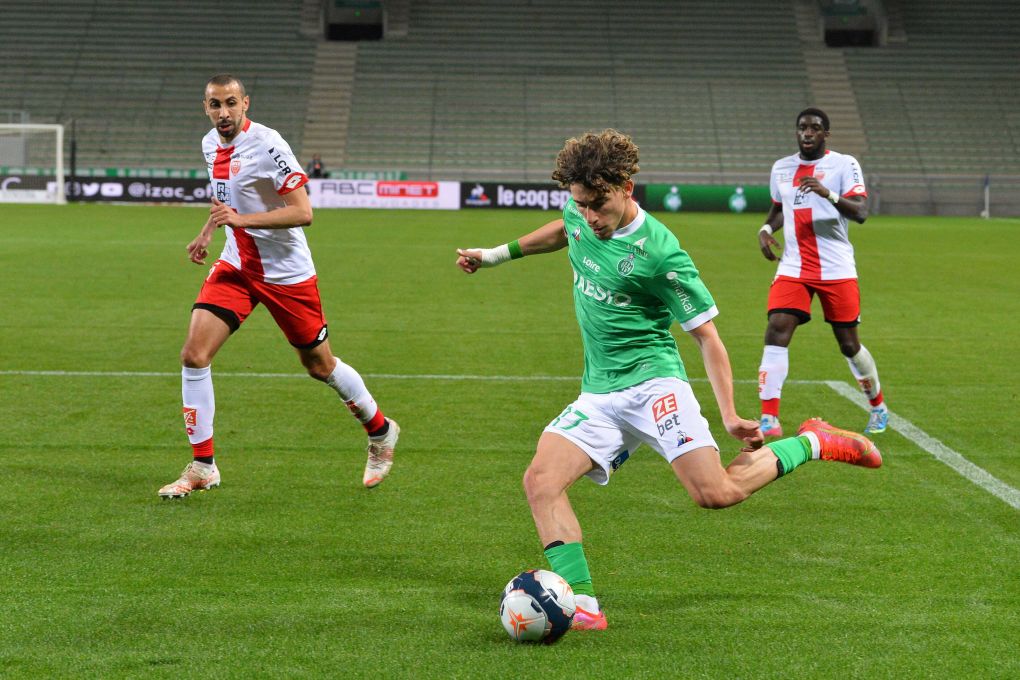 "Because the best players of each generation are all followed, and in great demand, when you grow up at PSG, we all want to play with the first team quite quickly. But it isn't very easy for PSG, which has several stars to play and little playing time to give to young people. Like Kimpembe or Rabiot, those it keeps win because they took the necessary time, grew up with very great players, and gained a lot of experience at PSG," Aouchiche said.
"But everyone knows what's best for them. You don't have to stay to stay, nor leave to go. You have to ask yourself and wonder about what you want. If you're going to stay at PSG and impose yourself there, why not. But when you come from PSG formation, given the number of external requests, a departure is also an option."
The last question that Le Parisien posed to Aouchiche is for the 18-year-old to reflect on his time coming up through PSG's youth academy. 
"My years in Paris have been extraordinary. I grew up and became a man at PSG. The club made me progress; it is a magnificent training center. Pro, even if the Covid blocked us, I lived very beautiful things; it was an incredible experience," Aouchiche said.
"I am very grateful to coach Tuchel, who made me start in Ligue 1 and the Coupe de France. He gave me playing time. I wanted more, of course. But I can't thank him enough for putting my foot in the stirrup. These are moments that we don't forget."
Want more PSG? Visit the PSG Talk Podcast Network page and subscribe to PSG Talking, The 1970, and 24th & Parc.