Before the FIFA international break, Neymar Jr. returned to the Paris Saint-Germain squad. The 29-year-old played a few minutes in the capital club's victory over Olympique Lyonnais. 
Ahead of a busy couple of days that see the French giants take on Lille OSC, who are both fighting for the Ligue 1 crown. Then there's the first leg in the UEFA Champions League quarterfinal matchup against FC Bayern Munich. 
During his press conference, Canal Supporters relayed Mauricio Pochettino's comments over Neymar. The Argentine tactician stated that despite being injured, the Brazil international remained influential in the squad.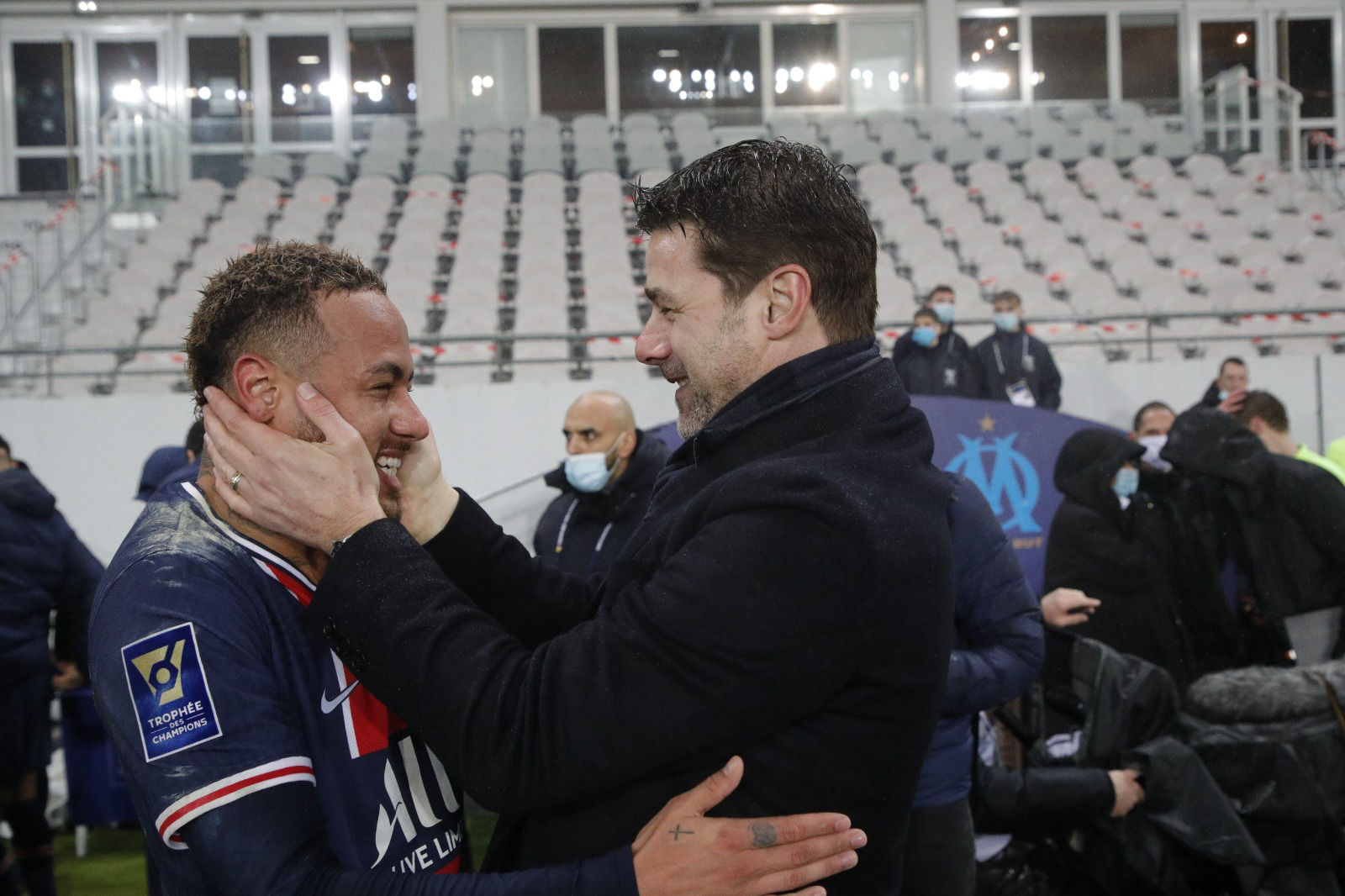 "We have to adapt to the realities of the moment. When we arrived, Neymar was injured. He hasn't been able to add much to the squad on the pitch yet. His influence away from home remains huge on the squad. He is extremely positive and helps out. I hope he can get back to his best form, especially in the next two months," Pochettino said.
"We don't judge people until we know them. Through the screen, the analyzes can be unfair. We try to be less of a spectator and see for ourselves. We are excited to work with Ney. The relationship is excellent; the feeling is going very well. We are happy with the exchanges created over the past three months."
Now that he's back, PSG will need Neymar to keep their top spot in Ligue 1 and advance past the Bavarian club. 
Want more PSG? Visit the PSG Talk Podcast Network page and subscribe to PSG Talking, The 1970, and 24th & Parc.