Paris Saint-Germain came away with a 3-2 result in the first leg of their UEFA Champions League Quarterfinal matchup against FC Bayern Munich. After the victory, PSG sporting director Leonardo spoke to Sky Sport Italy (via Canal Supporters), where he talked about Kylian Mbappé and Neymar Jr's future. 
Real Madrid is lurking in the background, and El Chiringuito de Jugones reports that the 22-year-old will play with Los Blancos next season. Nonetheless, during his appearance with the Italian media outlet, Leonardo sang a different tune as he expects some good news in the future. 
"Mbappé and Neymar's contract extensions? We will be happy to discuss contracts. I think we will have some news that will make us all happy soon. Things will enter a more concrete phase with them soon, but now we have to focus on the competition; we are entering the final phase. Donnarumma? We are in a Champions League game, not in the transfer market."
This tease by Leonardo, as there's no further clarity on whether this means good news regarding both players or only one.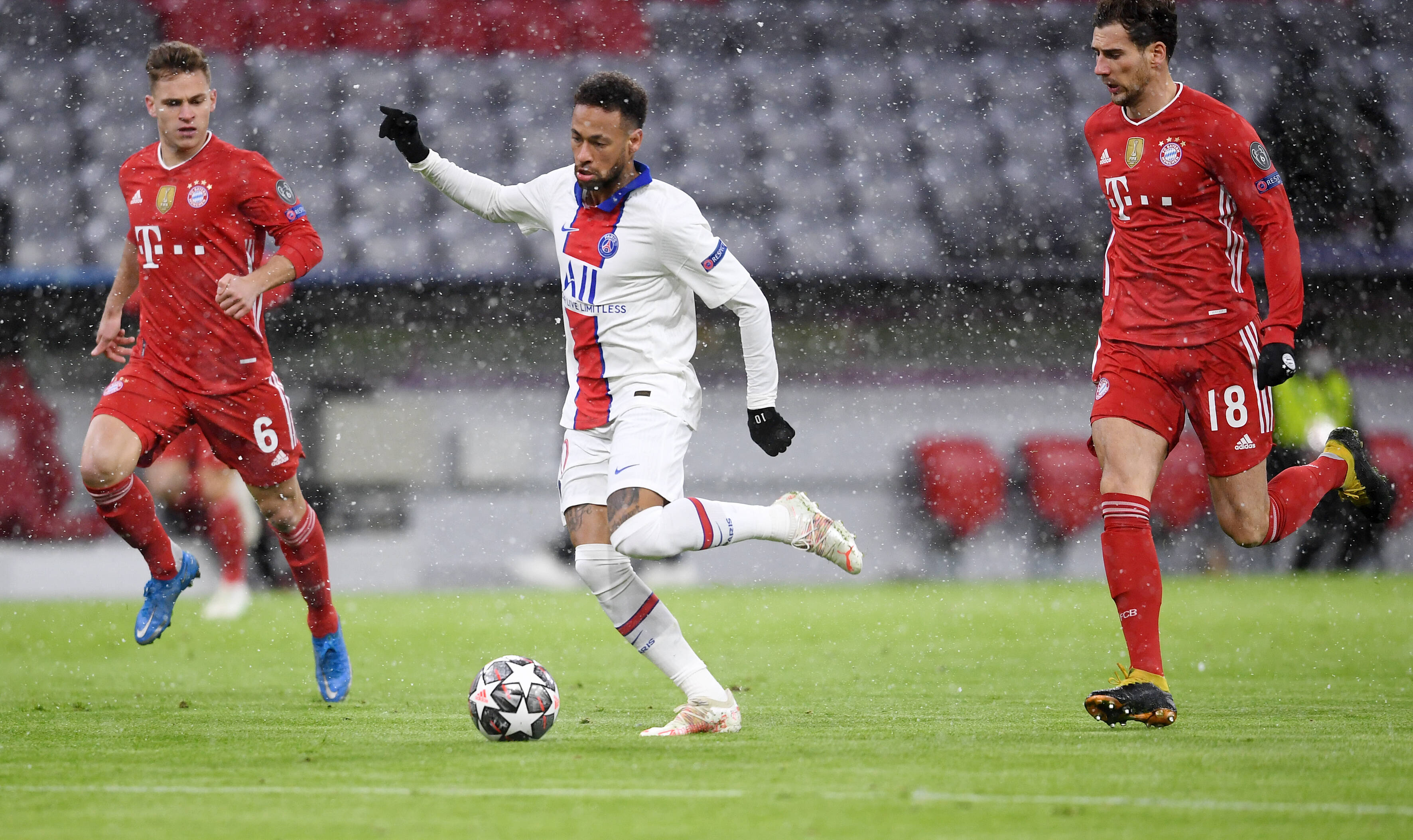 After discussing their two superstars' future, Leonardo went on to provide his thoughts on the victory on the road against Bayern Munich. The PSG club chief went on to say that the squad went on to show great pride as they dealt with the absences and weather elements in the win. 
"A show of pride, in a complicated situation, with many absences, with snow, Bayern had not lost in 19 Champions League matches, I'm thrilled, so we also needed a little luck," Leonardo said. 
"In the decisive matches of the Champions League, we have always managed to win, in Manchester, in Barcelona and today it is a demonstration of the strength of a growing team. Miss the return now. We have to approach the second leg differently, to know how to manage it better than when we met Barcelona."
Want more PSG? Visit the PSG Talk Podcast Network page and subscribe to PSG Talking, The 1970, and 24th & Parc.