Erling Haaland's agent Mino Raiola is making the rounds for the Borussia Dortmund striker, who is looking for his big summer move. 
Raiola has engaged in talks with various clubs across Europe to see who is willing to pay the price for Haaland. The potential for the 20-year-old will be a transfer sum north of €100-million. 
One of the clubs in Europe that has yet to partake in the talks for Haaland is Paris Saint-Germain. However, the capital club keeps close tabs on the matter as L'Equipe (via Canal Supporters) reports that Les Parisiens are watching this saga unfold.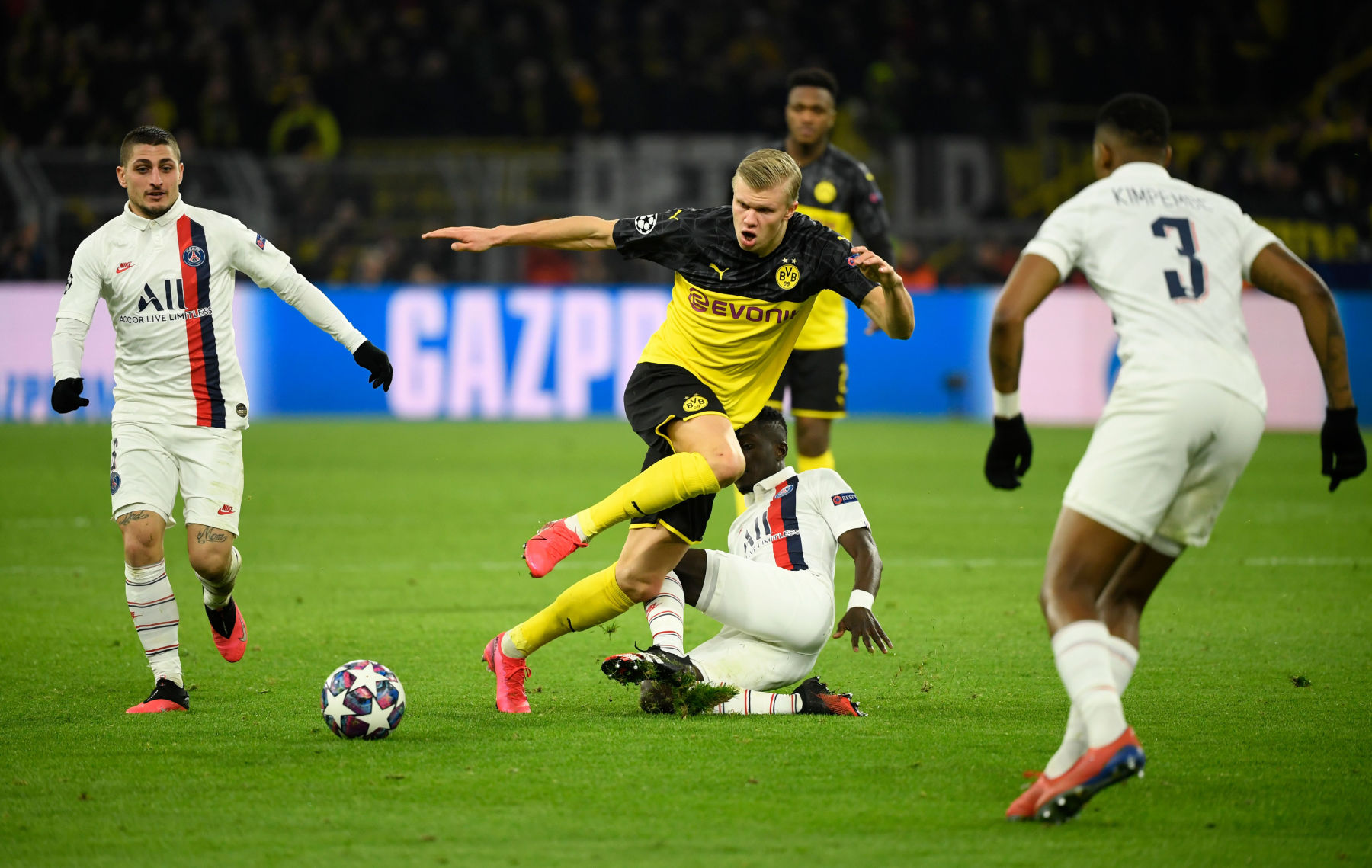 Nonetheless, a couple of dominos need to fall for the French giants to jump in the race, but these moves could certainly happen. First, PSG will need to sell Mauro Icardi. The 28-year-old is linked to various clubs in Italy, so the capital club could bring in a sum on an Icardi sale. 
Then there's Kylian Mbappé, whose contract expires in 2022. If the 22-year-old superstar wants out, PSG will need to cash in on their superstar player, and these two sales could potentially fund a pursuit for Haaland. 
Furthermore, with the excellent working relationship between PSG sporting director Leonardo and Raiola, a deal could occur if Les Parisiens raise funds to land a superstar.
Want more PSG? Visit the PSG Talk Podcast Network page and subscribe to PSG Talking, The 1970, and 24th & Parc.