Last season Paris Saint-Germain reached the UEFA Champions League but fell to FC Bayern Munich in the final. This year, the capital club again advances past the Round of 16 and will meet the German giants in the quarterfinals for a rematch of the 2020 final. 
Nonetheless, Les Parisiens continue to search for the club's first Champions League trophy. During an interview with Europe 1, Real Madrid defender and France international Raphaël Varane provided insight into what PSG needs to win Europe's top competition. 
Varane was apart of the Real Madrid side that won the Champions League three straight seasons. As a result, the 27-year-old understands what it takes aside from having the talent.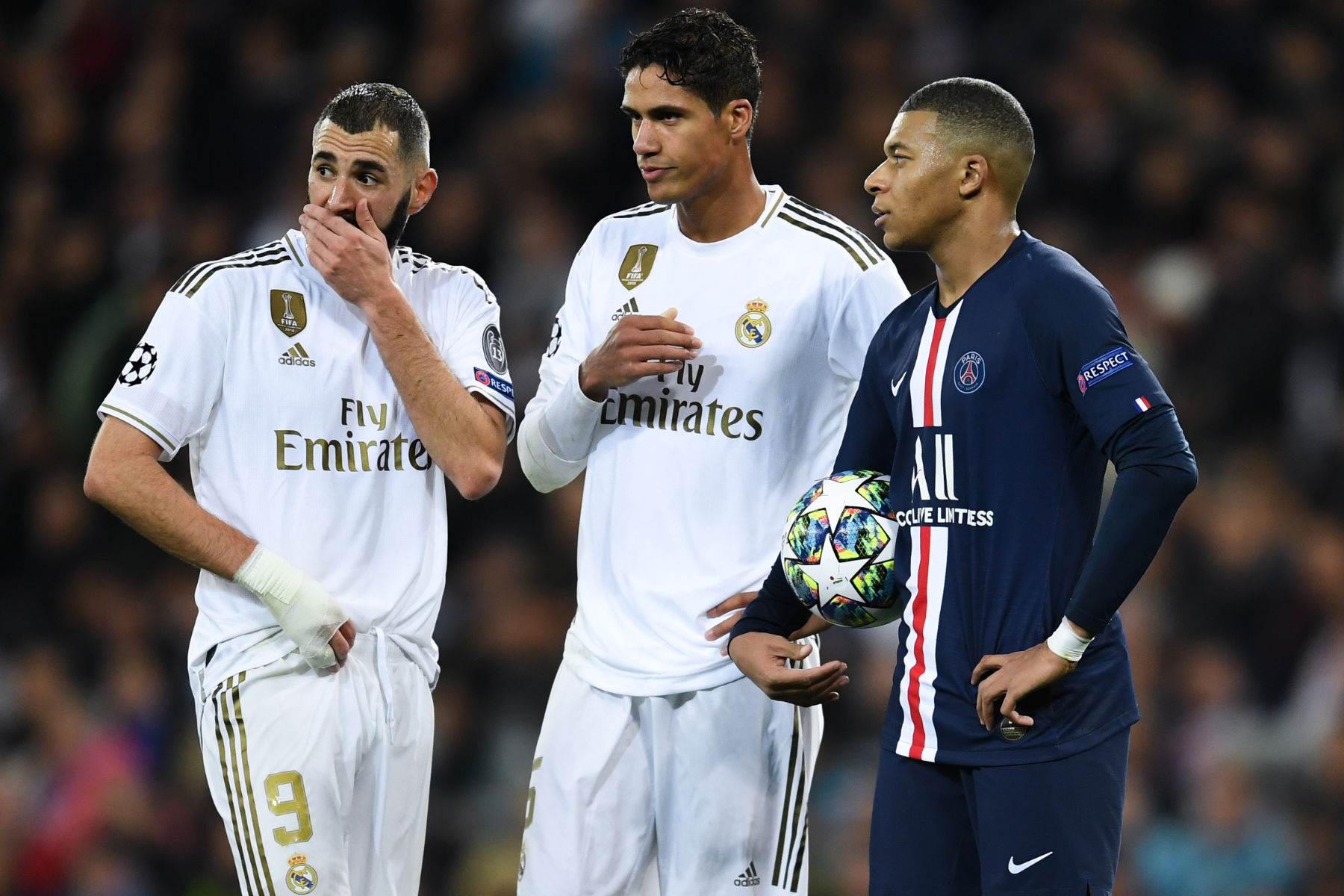 "What does PSG lack to win the Champions League? Not much. Paris has the qualities in its squad to go far in this competition; they have already proven it. It is one of the candidate teams for the title. They have gained experience over the past few years. There lack not much; they have the weapons to go to the end," Varane said.
"From the Round of 16, we know that we will face the best teams in Europe. In 2018, we faced, from the Round of 16 until the final, each country's champions. It's never easy." 
The French media outlet concluded the interview by asking Varane about PSG forward Kylian Mbappé. The defender didn't hesitate to state that he'd like to play with the 22-year-old more often. 
"He is still young, but he has already progressed enormously, and he continues to evolve. He is becoming more and more complete, and it remains a scorer," Varane said. "I aspire to play with the best players, and Kylian is one of the best players in Europe."
Want more PSG? Visit the PSG Talk Podcast Network page and subscribe to PSG Talking, The 1970, and 24th & Parc.