Moise Kean has rediscovered his Juventus FC form that saw him score eight goals in 21 fixtures for the Italian club. The teenager hit the ground running in his first taste of first-team football. 
The forward then moved to the Premier League when he joined Everton FC; however, it struggled to find form. This season, The Toffees decided to loan the striker to Paris Saint-Germain. 
Kean has made 29 appearances in all competitions for the capital club and has scored 15 goals and registered one assist. In his short time with the French giants, the 21-year-old has found his confidence again. 
During his appearance on L'Équipe du Soir (via Canal Supporters), RTL journalist Philippe Sanfourche stated that Kean reminds him of arguably the best striker in PSG history, Edinson Cavani.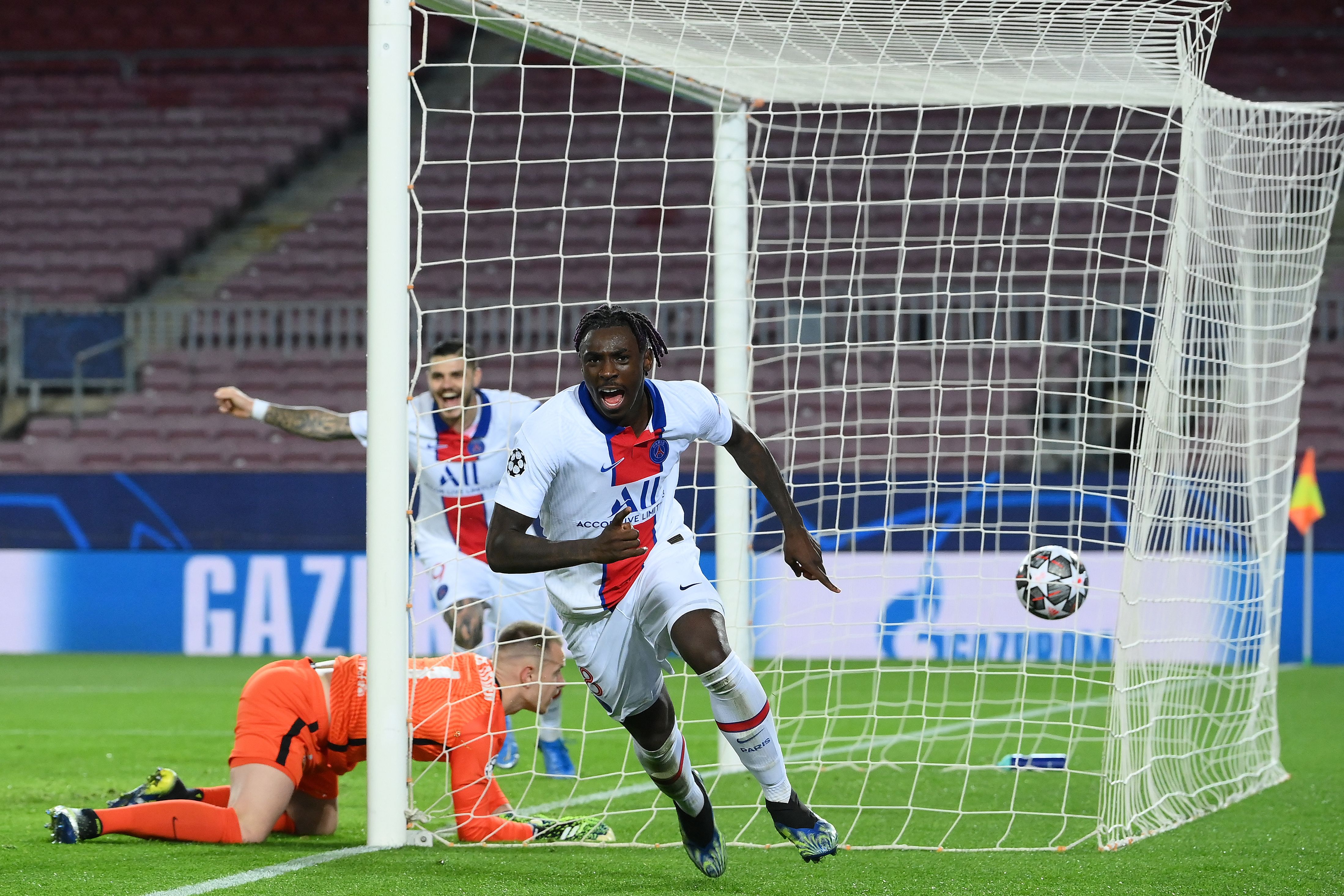 "The performances of Moise Kean, in the Champions League, he brings back a victory from Turkey after an abysmal start from PSG. It wasn't anything. I'm not even talking about his performances in Barcelona ​​or Lyon last Sunday," Sanfourche said.
"Everyone has seen it, if Di Maria, if Mbappé is so good, create so many situations, have so many spaces, it is because it was initiated, generated by the work of Moise Kean. There is a bit of Cavani in what Moise Kean does. He has an abnegation in the replacement, an ability to start again immediately, with a physical density. It brings a lot of things."
This summer, PSG will do everything in its power to keep Kean as his loan deal expires in June. Reports have surfaced that Les Parisiens would be open to selling Mauro Icardi to help fund Kean's transfer. However, other clubs such as Juventus are showing interest in the young striker. 
Want more PSG? Visit the PSG Talk Podcast Network page and subscribe to PSG Talking, The 1970, and 24th & Parc.