Paris Saint-Germain is the only French club competing in Europe after they advanced past FC Barcelona in their UEFA Champions League Round of 16 matchup. The capital club has made it to the quarterfinals as they look for another birth in the final. 
However, the French giants will not be able to catch a break in domestic competition. The race for the Ligue 1 is a tight one as seven points separate first from fourth place. 
In an interview with AFP (via Canal Supporters), Olympique Lyonnais owner Jean-Michel Aulas spoke about various topics concerning PSG. The first is the sustainability of the top-four clubs atop the Ligue 1 standings: Lille OSC, Lyon, PSG, and AS Monaco.
"Yes, I think it is sustainable because the four clubs in question have quality stadiums, quality investors; it is important in modern football," Aulas said.
"They have traditions of performance which means that we will find them again in the European rankings. For the fans, it's great, and for the media, it's the best thing. For the economy of French football, it would be the best thing that could happen."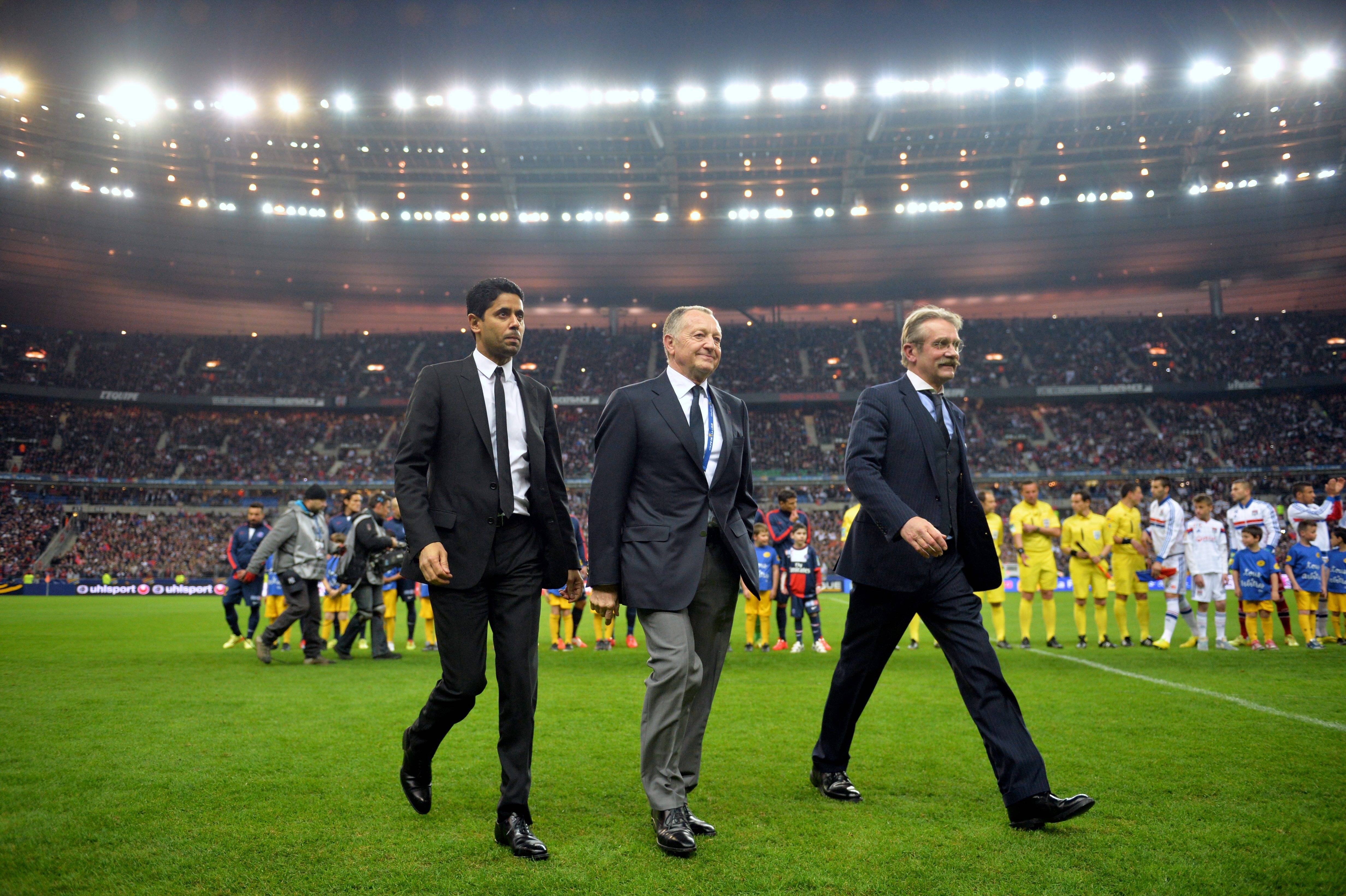 Despite being opponents in Ligue 1, Aulas understands that it helps France if PSG and other French clubs do well in the Champions and Europa League. 
The Lyon owner understands that deep runs in Europe benefit their UEFA index and allow Ligue 1 to have more slots for European football. As a result, Aulas states that for him, the capital club is the favorite to win the Champions League trophy. 
"With Qatar, which is a significant financial and cultural power, he has built an overpowered PSG. He has succeeded 90% of his mission: to build a great club and win titles. He still has to win the Champions League, and last year, he was very close, even if OL were also in the last four," Aulas said.
"This year, he is off to a good start to bring many points to France (in the UEFA index) and win the Champions League. Anyway, I'm making them my favorite for this year. There is a significant economic difference between the two (OL and PSG). I think it's up to us to find the solutions to be competitive."
Want more PSG? Visit the PSG Talk Podcast Network page and subscribe to PSG Talking, The 1970, and 24th & Parc.