Neymar Jr. made his return to the Paris Saint-Germain squad last weekend when he came into the match as a substitute against Olympique Lyonnais. 
The 29-year-old and the capital club now look ahead to maintaining their first place position in Ligue 1 and its UEFA Champions quarterfinal matchup against FC Bayern Munich. 
With CONMEBOL postponing their 2022 FIFA World Cup Qualifying fixtures for this month, Neymar will remain in Paris for the international break. 
As a result, the French giants are hoping to use this time off to work with Neymar on his physical condition, per TNT Sports journalist Isabela Pagliari during her appearance on Europe 1 (via Canal Supporters). 
"Since there is the truce and the Brazil team will not play, PSG will try to prepare Neymar well so that he has a little more physical condition, even if we know that footballers need to play matches to improve. Neymar is very happy with the Champions League draw against Bayern (April 7 and 13)," Pagliari said.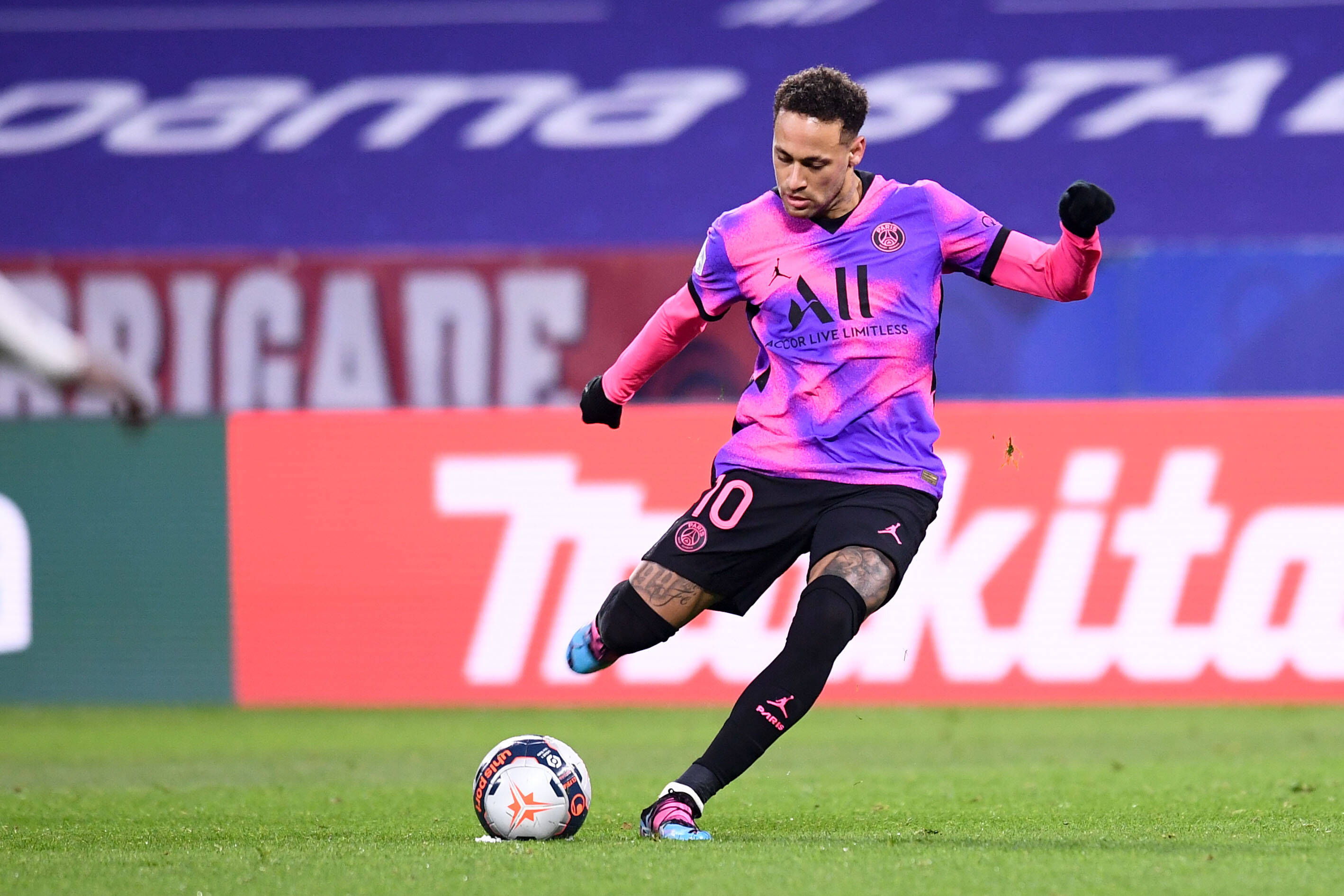 "This is the type of matches he likes to play. He knows that he was not at the top in the Champions League final, so it's like revenge. PSG players will play these two matches 100% to try to get revenge compared to last year."
Furthermore, Pagliari states that having Neymar around at training sessions provides a different mentality for the players. 
"He knows he makes the difference in the big games. Even Leandro Paredes has said that when Neymar is around, he gives the whole team a bit of security," Pagliari said. 
"His presence mentally changes the players. Neymar knows he can bring everyone behind him, and he likes it. In big games, Neymar likes to show up and say, 'Oh guys, you can count on me, come on, let's go, we're going to win this match."
Neymar transitioned to a vegan diet, three daily training sessions, and utilizing a hyperbaric chamber during his recovery process. It will be interesting to see what PSG and Neymar decide to use as the French giants look to get him ready for the busy schedule ahead. 
Want more PSG? Visit the PSG Talk Podcast Network page and subscribe to PSG Talking, The 1970, and 24th & Parc.