The France national team has played in two of its three 2020 FIFA World Cup Qualifying fixtures this FIFA international break, which has resulted in one draw and one win. 
However, in these two matches, one thing is apparent for European football expert Lars Sivertsen. France and manager Didier Deschamps get the most out of Kylian Mbappé when the 22-year-old plays alongside Olivier Giroud, the pundit stated during his appearance on talkSPORT.
Sivertsen states that France will play countries that try and sit back as they'll use tactics that prevent Mbappé from using his speed along with other speedsters such as Ousmane Dembélé. As a result, having someone like Giroud brings more of a physical presence is an essential attribute for France.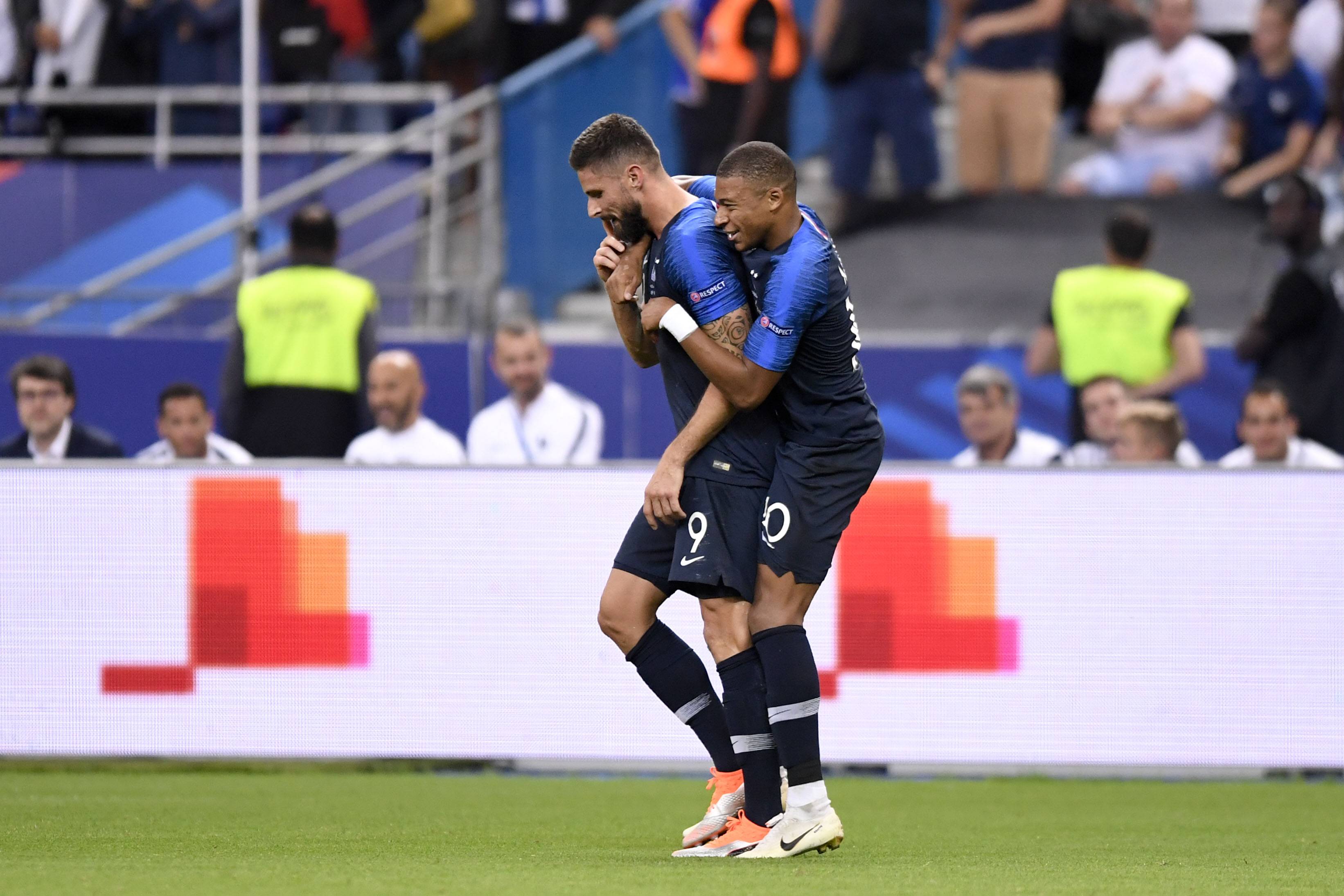 "Mbappe is arguably the most exciting striker in the world at the moment; he scores goals, he's amazing, and you want to play him right up front, but almost all the teams they will play against are going to sit back," Sivertsen said. "They know they've got Mbappe and whoever starts out of [Kingsley] Coman and [Ousmane] Dembele and the other speedy speedsters they've got. 
"They are probably going to sit back, and that's why Giroud is so important for them. You need a physical reference point. "To use a time-honored phrase, you need the option of being able to put it into the mixer occasionally. You need there to be a point to putting the odd cross in Giroud so useful at being a lamppost in there, someone who you can play the ball off and comes back roughly where you want it."
France will play their final World Cup qualifier this week against Bosnia and Herzegovina national team. Afterward, Les Bleus will have to focus on the UEFA Euro 2020 as they hope to become the reigning World Cup and Euro champions. 
Want more PSG? Visit the PSG Talk Podcast Network page and subscribe to PSG Talking, The 1970, and 24th & Parc.