Last week, the UEFA Champions League Round of 16 fixtures was dominated by the performances of Erling Haaland and Kylian Mbappé. The Borussia Dortmund striker scored two goals in his squad's 3-2 victory over Sevilla FC; meanwhile, the capital club forward registered a hat-trick in its 4-1 win over FC Barcelona. 
Since then, there's been discussion as to if these two superstars will be the talents to replace the likes of Lionel Messi and Cristiano Ronaldo. In an interview with the Telegraph (via Canal Supporters), another young talented forward, Atlético Madrid's João Félix, provided his thoughts on the matter. 
"Messi and Ronaldo have reached a level that no other player has reached. Mbappé and Haaland are on the right track," Félix said.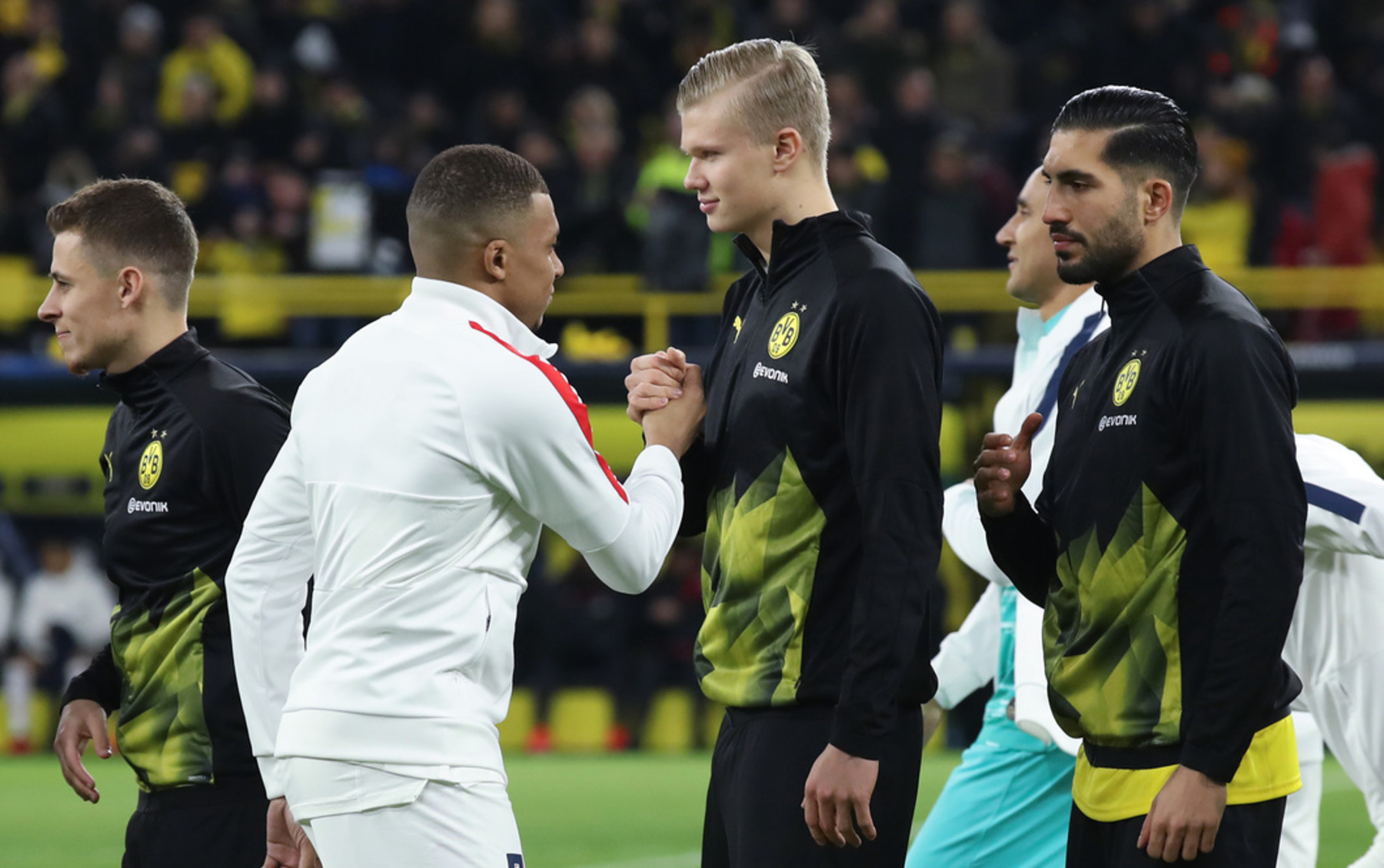 When speaking about Mbappé, Félix compared the 22-year-old to his Portuguese compatriot Ronaldo. The Atlético forward stated that his ability to play out wide and then transition to striker are qualities they share. 
"Mbappé and Haaland are more scorers," Félix said. "Mbappé, it's a bit like Cristiano. It starts from the wings to transplant in the center; I play more back than them, a bit like a second striker. I wish I could play with them one day. And I hope they would like to play with me too."
There's no denying that both these players have the capabilities to become generational talents. If both of their clubs advance past the Round of 16, talks of replacing Messi and Ronaldo will surely continue. 
Want more PSG? Visit the PSG Talk Podcast Network page and subscribe to PSG Talking, The 1970, and 24th & Parc.