Giovanni Kean, the brother to Paris Saint-Germain striker Moise Kean, conducted an in-depth interview with La Gazzetta dello Sport. 
One of the topics that the 27-year-old touched on with the Italian media outlet is over Kean's performance in the first-leg against FC Barcelona. Kean's older brother revealed that the two siblings talked before and after the match. 
"We usually talk before and after the game," Kean said. "In the afternoon, he had felt very charged, cold. [Moise] doesn't let his feelings shine through, and he doesn't feel the pressure. The emotion was undoubtedly there; it was the first at Camp Nou. In the evening, he was super happy. I could hear it from his voice."
Furthermore, the elder sibling explained how the PSG forward felt scoring against FC Barcelona and doing so in front of Lionel Messi. 
"In the end, they even shook hands. [Moise] told me that he made a dream come true until recently he enjoyed using [Messi] on the Play Station," Kean said. "I have rarely seen him so sure of himself. It seemed that [Moise] had already played such a game thirty times. When he takes the field like this, there is nothing for anyone."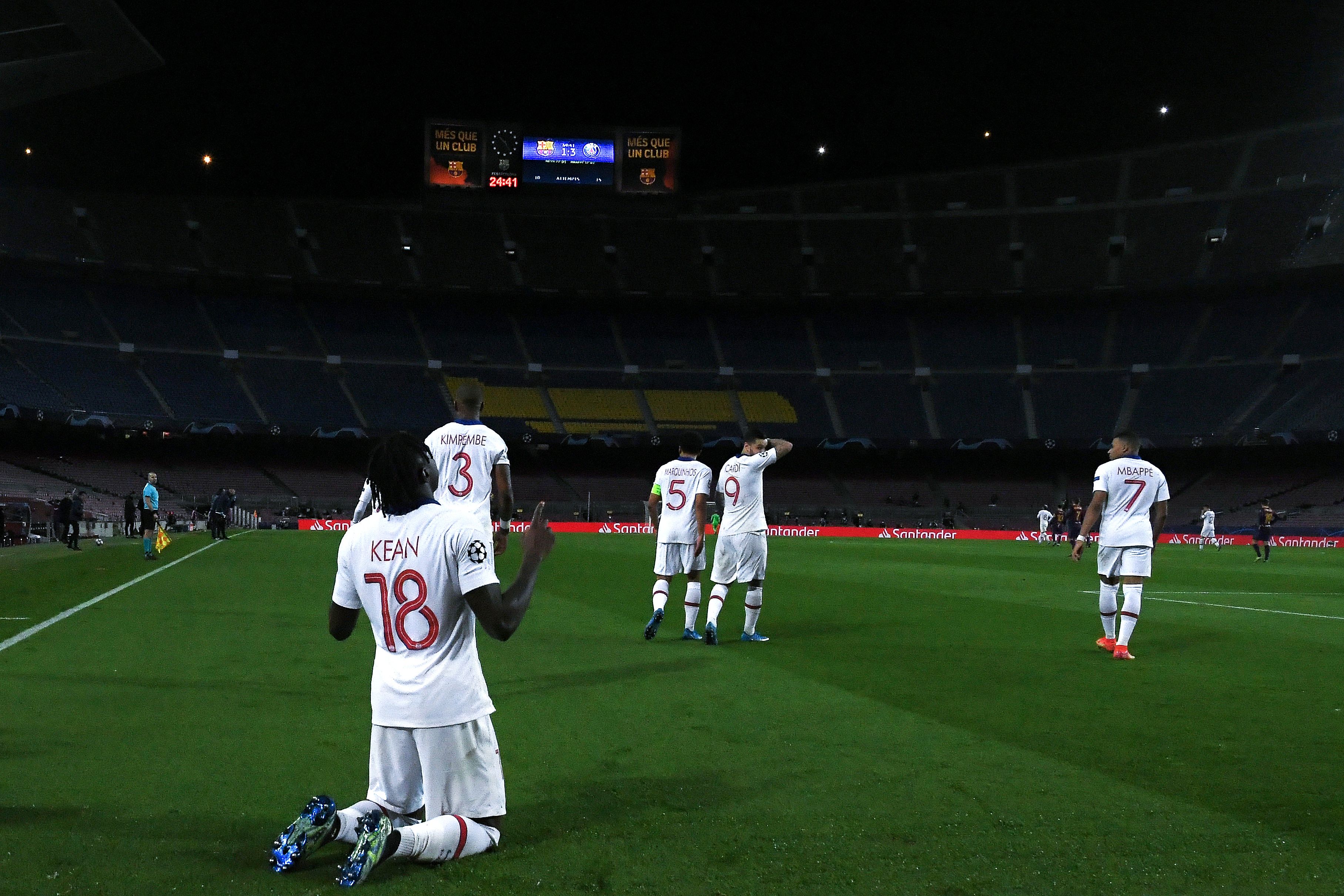 With the managerial change that the capital club saw during the Christmas break, the older Kean touched on how he sees the PSG squad under Mauricio Pochettino and his brother's adaptation to the clubhouse. 
"Very well. [Pochettino] works a lot with tactics; he has changed the way PSG plays. Now it is a more organized team and has more identities," Kean said. "The locker room is united; even the youngest among them are close-knit. Moise has bonded a lot with Kimpembe, Kehrer, Bakker, Di Maria, and Mbappé. Moise is a very sociable guy, and then they made him feel at home from day one."
Finally, the UEFA Euro 2020 is this summer, and the FIFA World Cup 2022 is around the corner. The older Kean touched on whether Italy manager Roberto Mancini will consider calling up his brother for these two significant tournaments. 
"Up front, he can choose from many solid players, but Moise is the most complete forward he has on the national team," Kean said. "He can play striker and outside to the right or left, and then he cares about the Azzurri. Winning with that jersey is the dream he has always had since he was a child."
Want more PSG? Visit the PSG Talk Podcast Network page and subscribe to PSG Talking, The 1970, and 24th & Parc.