Lionel Messi's tenure with FC Barcelona could be coming to an end.
The 33-year-old's contract expires in June, and Paris Saint-Germain could be putting the final nails in the coffin in his tenure with the Spanish side. PSG holds a 4-1 aggregate score lead in their UEFA Champions League Round of 16 tie, and that might mark the end of Messi at Barça. 
With his future up in the air, Brazilian football journalist Isabela Pagliari states on Europe 1 (via Canal Supporters) that his ex-teammate, Neymar Jr., could be playing a significant role in enticing the Argentina international to head to the French capital. 
"Neymar is indeed playing behind the scenes for Messi's transfer to take place. Manchester City cannot pay Messi's salary today. Also, Messi has more South American friends and groups at PSG. I think it will be easier for him to arrive in Paris. I think he wants to win titles, so it's better to come to PSG. It's not that he wants to win Ligue 1, but I guess after PSG's performance at Camp Nou, he has to say to himself that this team can do something in the Champion League," Pagliari said.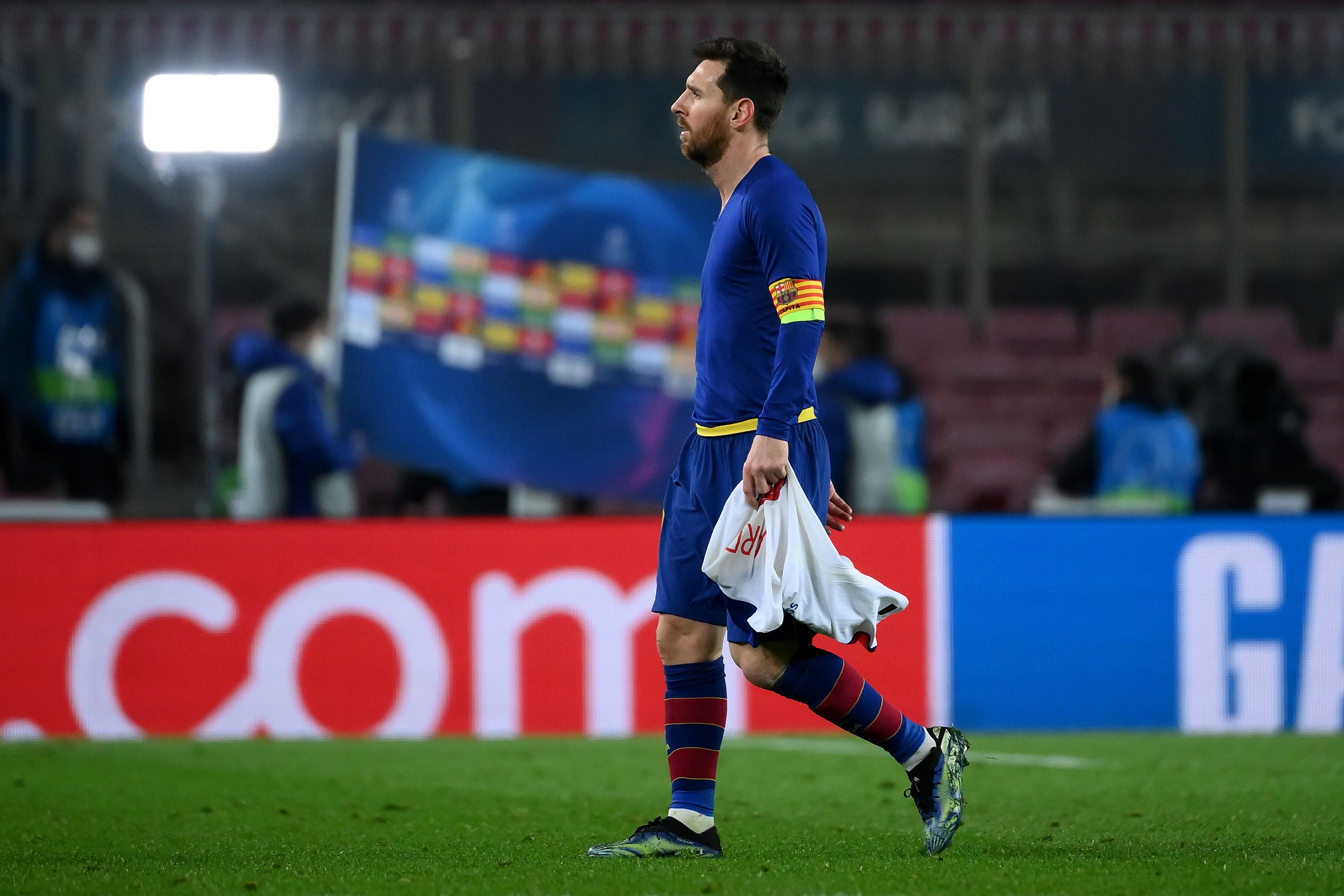 "Everyone sees that Paris is too strong in a weak Ligue 1 and that they will not perform well in the Champions League. After the game at Manchester United, Neymar made a statement. He almost said Messi was coming to PSG. It's not a statement that you go out without knowing something. Messi can't speak for the moment; that's normal. We have seen how much he receives in salary at FC Barcelona, which will not be the case in Paris. At his age (33), does [Messi] wants to be more peaceful and content in the atmosphere? Because we know that in Barcelona things are not going well at all, even if he likes the city very much. We see on Messi's face that he is tense and that he no longer takes pleasure. For him at PSG, it can be a crazy atmosphere."
Neymar has stated publicly that he would like to play again with Messi; furthermore, other players on Les Parisiens have commented on Messi possibly choosing the French giants. 
PSG might consider going down the Messi road if they're unable to extend Kylian Mbappé's contract, as he would provide a short-term solution. However, adding him to a nucleus of Mbappé and Neymar would eat away at their wage budget. Nonetheless, if there's a club that can circumvent the rules, it's undoubtedly PSG. 
Want more PSG? Visit the PSG Talk Podcast Network page and subscribe to PSG Talking, The 1970, and 24th & Parc.