Paris Saint-Germain Kylian Mbappe provided some notable comments following the team's Ligue 1 win over Montpellier. Mbappe opened up about his thoughts regarding the current contract extension dilemma with the club. More so, he touched on the notion that if he signs a new deal, it would be to commit for the long-term with PSG.
This has brought many to speculate that Mbappe will either sign a hefty multi-year contract extension deal with PSG or end up deciding to depart as soon as the upcoming summer transfer window.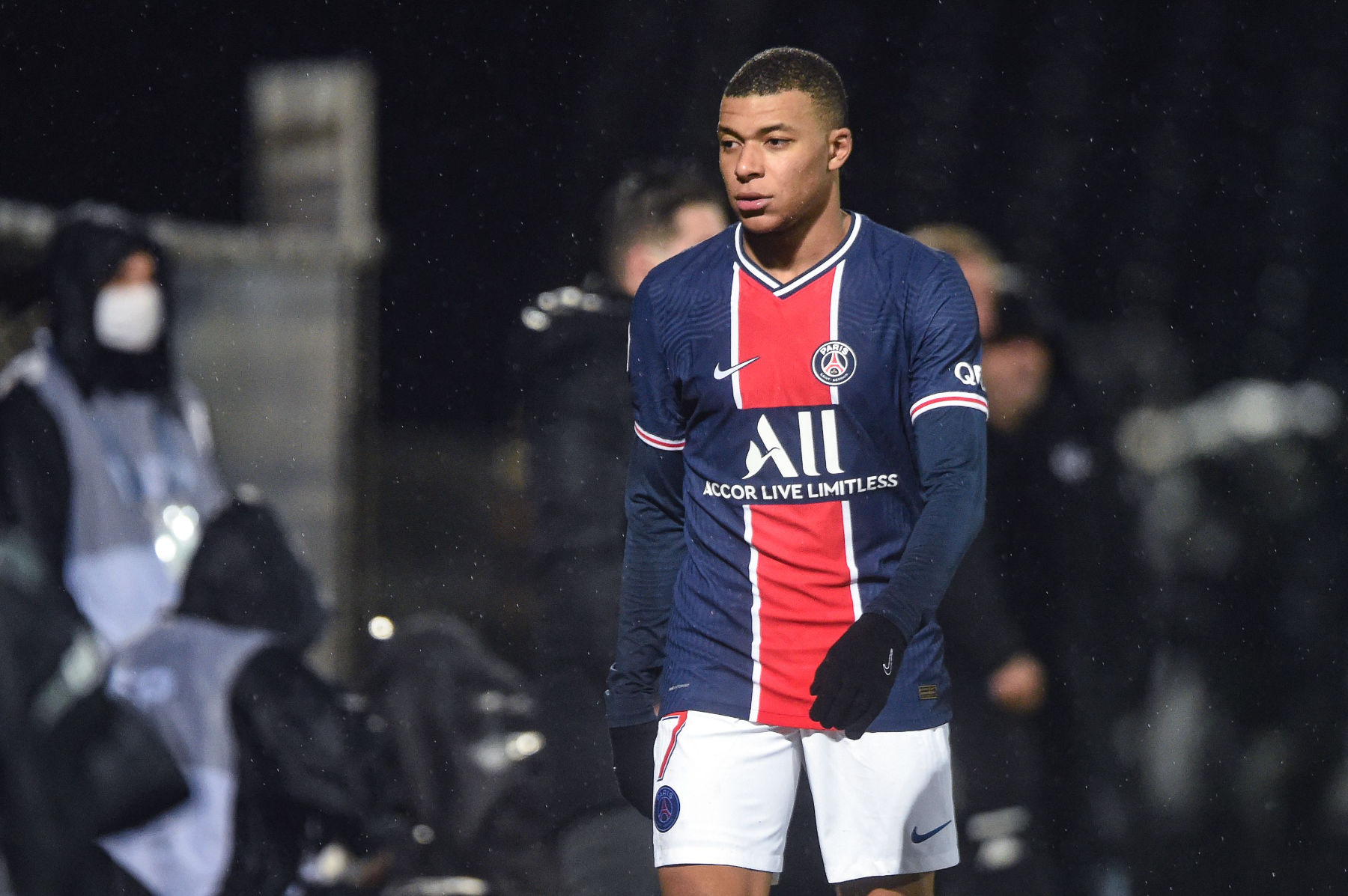 With the former, Le Parisien is providing further speculation on what Mbappe and PSG could end up agreeing to. The report speculates a possible three-year contract extension agreement that the two sides could end up settling on. This would extend Mbappe's current tenure with PSG up until 2025.
Mbappe is considering all factors in regard to his future at PSG. But the report drops relatively new information that Mbappe and his family have long-considered Ligue 1 to be a "limiting factor" in his development as a forward.
This certainly can be argued considering the competition within Ligue 1 coupled with just how much attention that the league garners compared to the others within Europe's top five leagues.
Mbappe's future at PSG will continue to be a talking point from now until he comes to a decision on his footballing future.
Want more PSG? Visit the PSG Talk Podcast Network page and subscribe to PSG Talking, The 1970, and 24th & Parc.