Former Paris Saint-Germain captain Thiago Silva made an appearance on TNT Sports, discussing the two significant losses of his club career. 
In 2008, before making the jump to Europe, Silva started for a Fluminense FC squad that went to the Copa Libertadores final. However, the 36-year-old's side fell short of winning the South American competition as they lost to the Ecuadorian club Liga de Quito.
Last year, a more veteran savvy Silva served as the capital club captain when he led the Parisiens to their first UEFA Champions League final appearance. Nonetheless, PSG fell 1-0 to FC Bayern Munich as it would mark the last appearance for Silva with the French giants. 
During the interview, Silva answered a question over which defeat hurt the most, and for the Brazil international, the decision was easy; the loss in 2008 hurt him the most.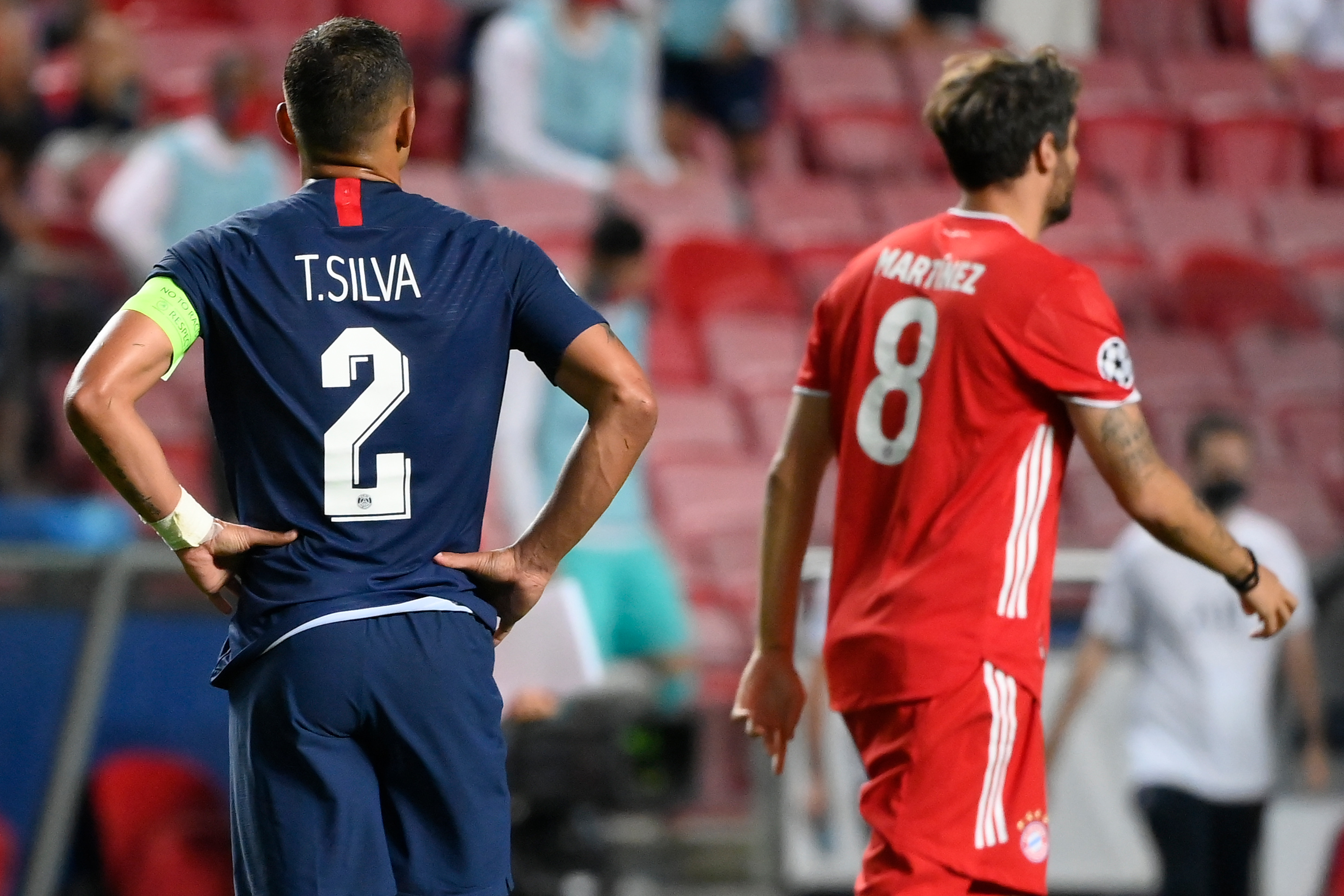 "Depending on the proportion you see the Champions in Europe and the Libertadores in South America, they are equivalent to each other. I can tell you what hurt me more was the Libertadores. For the simple fact that we are playing at home, with the stadium with more than 90 thousand people, in the end, everyone crying," Silva said.
"So, somehow, I felt very sad to be looking at the stands and people crying. I frustrated many people that day. Not that it was different in the Champions League final, but the context was different because the stadium was empty. Not seeing the sadness that I saw at Maracanã in the fans' faces."
The former PSG captain has a point and isn't the only one to say playing without the fans isn't the same, which is why losing a final in front of fans would sting more than one where none attended the fixture. 
Want more PSG? Visit the PSG Talk Podcast Network page and subscribe to PSG Talking, The 1970, and 24th & Parc.