Paris Saint-Germain stalled and waited, but it finally announced the signing of Mauricio Pochettino to becoming the club's new manager. Pochettino will take over a PSG side that is coming off of a season where it won yet another domestic-treble and made an appearance in the UEFA Champions League final.
Many have come out in support of PSG's decision to hire Pochettino, including former PSG midfielder David Beckham. While the former English international only spent one season at PSG, Beckham still holds a special connection to the club.
More so, Beckham is a fan of Pochettino and his work as a manager. In 2019, the Argentine manager revealed that David Beckham had mentioned to him that he wished to have played for him at Tottenham.
"I was talking to David Beckham just now and he said 'I wish I could still play football and play now for Tottenham because this stadium is amazing'," Pochettino noted in late 2019. "He said 'I wish I could play here and play for you!'"
Beckham is also a fan of PSG's call to bring in Pochettino. In an Instagram story post, he wrote a caption that read "Welcome home my friend" along with a photo of Pochettino during his days as a PSG player.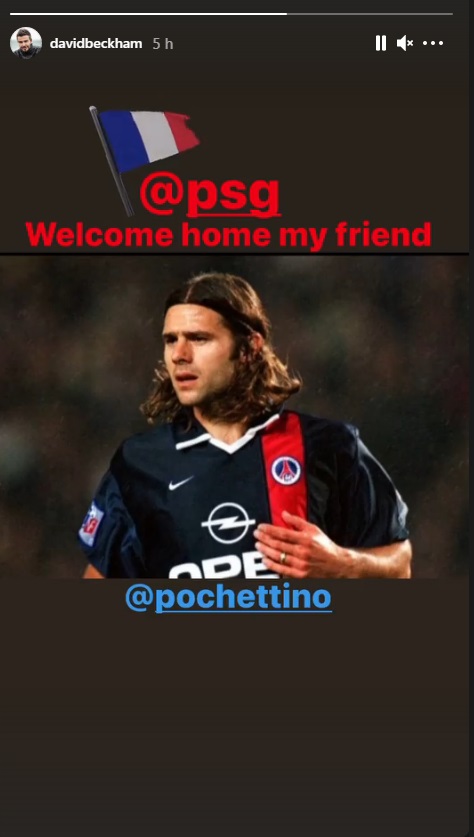 Pochettino will begin his new job as PSG's manager later this week in an away Ligue 1 fixture against AS Saint-Etienne.
Want more PSG? Visit the PSG Talk Podcast Network page and subscribe to PSG Talking, The 1970, and 24th & Parc.