Kylian Mbappé is going through a rough 2020-21 season as the 22-year-old's future remains uncertain with his contract expiring in 2022. Furthermore, the France international's form doesn't seem to be responding to the managerial change. 
Four fixtures into 2021, Mbappé has zeros goals, and despite this, Mauricio Pochettino isn't worried. The Argentine tactician has gone on the record to say that the goals will come for the PSG forward. Pochettino isn't the only one providing confidence. 
According to Brazilian journalist Isabela Pagliari, who made an appearance on Europe 1 (via Canal Supporters), Neymar Jr. is trying to provide confidence and belief in his teammate. 
"We cannot judge Mbappé's current situation based on Neymar. It has nothing to do with it. The situation is difficult for him, through four matches in 2021 and no goal. Kylian, he looks at Neymar as an inspiration. They are very good friends," Pagliari said.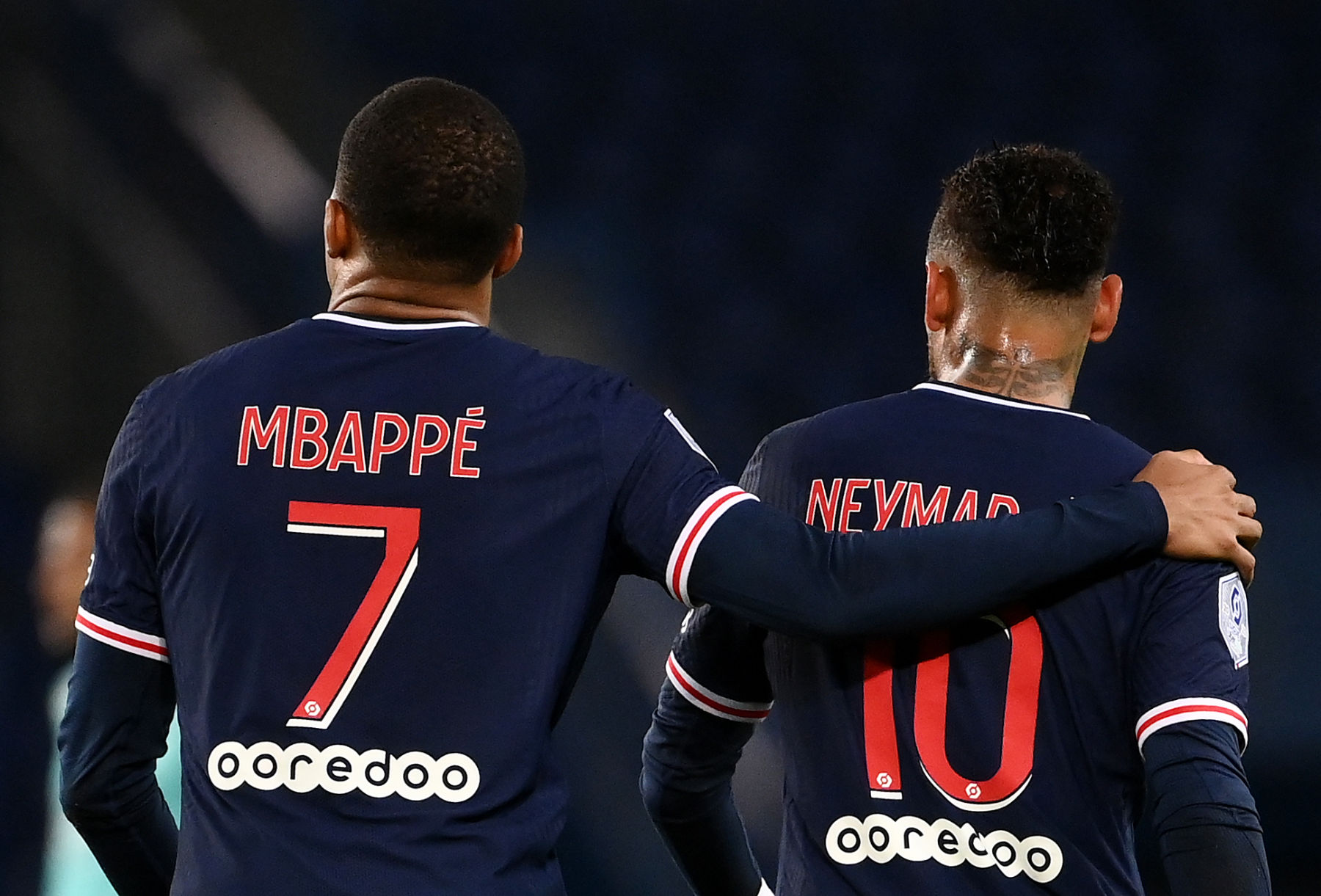 "I know Neymar sends messages of support to Kylian. He tries to reassure him. He tried to find him on the ground during Angers-PSG. Neymar is at Kylian's side because he knows he is a source of inspiration."
Towards the end of last season, it seemed as though the 28-year-old is taking a leadership role. The 28-year-old is taking these responsibilities to heart and trying to help Mbappé get through this rough patch.
Neymar sees Mbappé as a little brother and wants to be a source for him to lean on as he deals with the first significant hurdle of his career. 
Want more PSG? Visit the PSG Talk Podcast Network page and subscribe to PSG Talking, The 1970, and 24th & Parc.