Now-former Paris Saint-Germain players Thiago Silva and Eric Maxim Choupo-Moting continue to receive an outpouring of support from those within the club.
In a story shared on his official Instagram account, PSG forward Kylian Mbappe posted his goodbye message to the two departing players. The message read: "Here is the end. I am very sad to say goodbye to you and that your adventure ends but also very proud to have been able to play with you."
Mbappe proceeded to thank both players for their contributions to the club and also touched on the bond that he formed with each. To the Brazilian defender, Mbappe wrote: "Captain, you are a legend, you have marked the history of the club. One of the best I've seen and played with." Mbappe formed a strong friendship with Choupo-Moting as he said: "You were like a big brother to me for 2 years. It took a long time for people to realize what a great player you are. But above all, you're a great guy."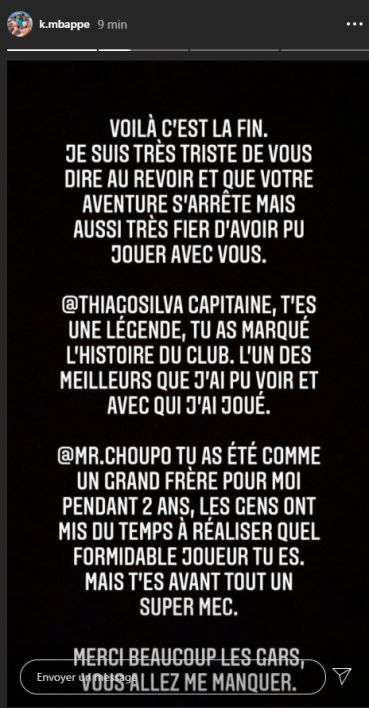 Both players contributed to PSG's domestic treble-winning campaign and each made an appearance in the UEFA Champions League final.
Want more PSG? Visit the PSG Talk Podcast Network page and subscribe to PSG Talking, The 1970, and 24th & Parc.