After watching many of their talented young players leave for the Bundesliga, Paris Saint-Germain may finally sign a talented Frenchman from the German league this offseason.
Nordi Mukiele is one of the many talented players in RB Leipzig's squad and has helped the energy-drink fueled club reach the quarter-finals of the UEFA Champions League and briefly challenged FC Bayern Munich for the top spot in the Bundesliga.
Last April, Le10Sport reported that PSG was interested in signing the 22-year-old Mukiele but previous reports had Tottenham Hotspur in the lead to sign the Frenchman.
The rumored has cooled off since then but Mukiele himself revived it by "liking" a tweet from a fan on Twitter that mentioned the player leaving Leipzig for PSG. The "like" is now removed but CulturePSG was fast enough to save a screenshot: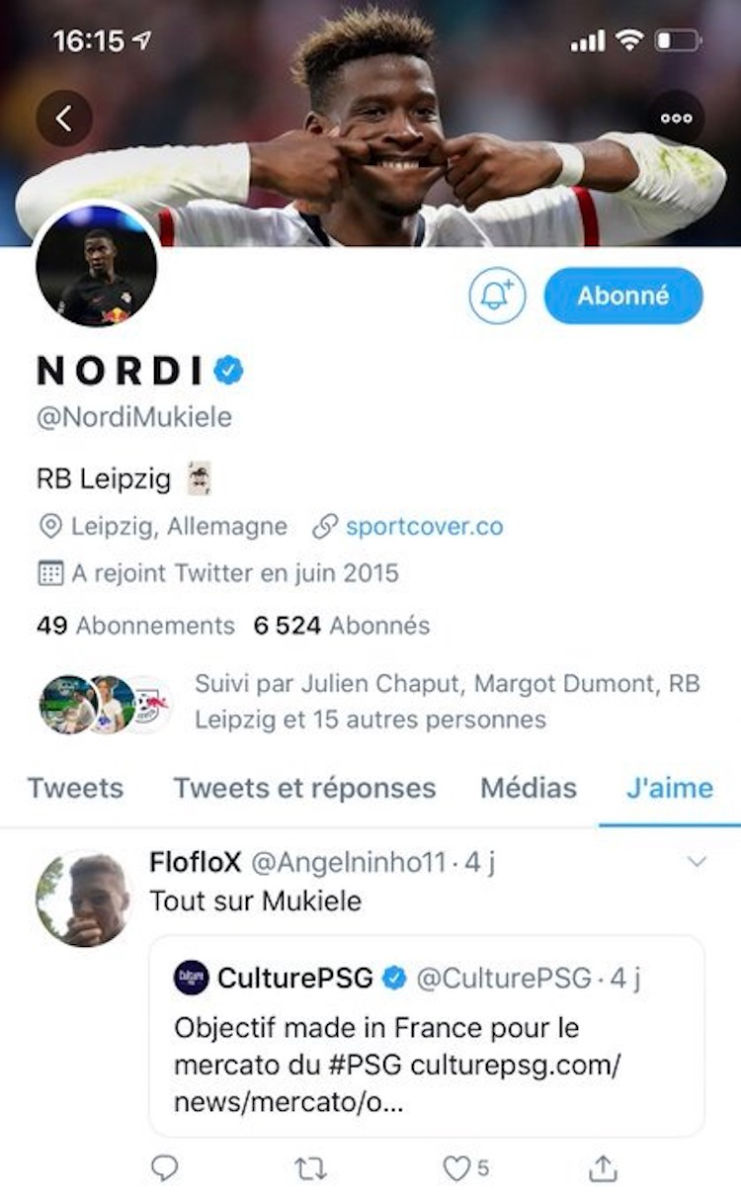 The recruitment of Mukiele makes sense for numerous reasons. First of all, PSG would like to add another right-back to the squad after the departure of Thomas Meunier who left at the end of his contract for Borussia Dortmund.
Also, having trained in France with Stade Laval, Mukiele would help PSG fulfill the Champions League rule that stipulates that a club can register 25 players but eight of those players have to be "trained locally." Essentially, four players have to have come up through the PSG ranks and four others can be from other French clubs as long as they've been in the country for three seasons between 15 and 21 years old.
Things could get slightly awkward in the semi-finals of the Champions League as PSG and Leipzig could meet if both sides take care of business in the quarter-finals. If nothing else, it will be a good opportunity for PSG to scout Mukiele further.
Want more PSG? Visit the PSG Talk Podcast Network page and subscribe to PSG Talking, The 1970, and 24th & Parc.