Last month, the French government announced that there could be fans in attendance at stadiums; however, they couldn't exceed 5,000, which explains the people in the stands for the friendly between Paris Saint-Germain and Le Havre AC.
The number of fans could see an increase next month. According to L'Equipe (via ParisFans), there is a chance that clubs could see their stadiums filled between 40-to-60 percent capacity.
Next month, the Defense Council will meet to discuss whether or not to cap attendance for sporting events at 5,000. Nonetheless, it all depends on how the country continues to flatten the curve on the coronavirus.
Using the graph provided by Worldometers, it displays the daily new cases in France. The country saw a spike in cases from March to May, but since June, the curve in coronavirus cases continues to trend downward.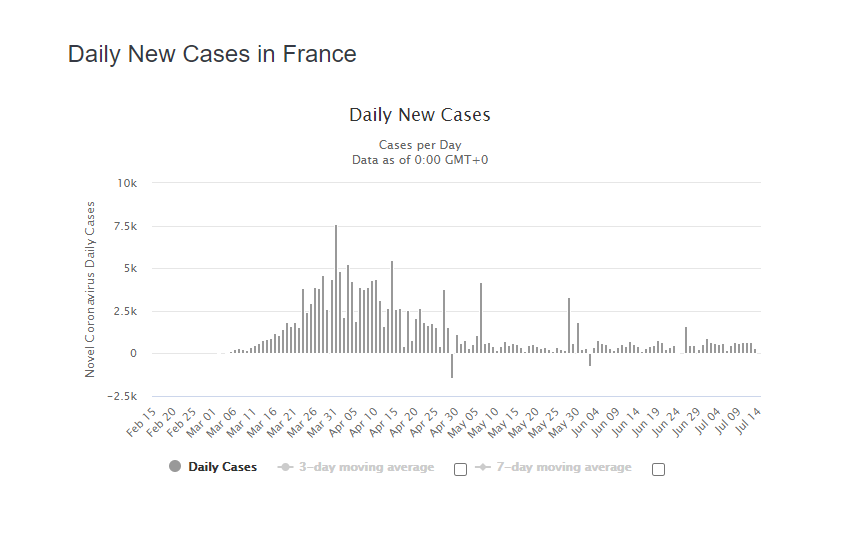 If France continues this trend with their daily cases and accepts all masks and social distancing requirements, they could see an increase in spectators at sporting events for the next Ligue 1 season.
Want more PSG? Visit the PSG Talk Podcast Network page and subscribe to PSG Talking, The 1970, and 24th & Parc.