Paris Saint-Germain fans sing Edinson Cavani's name at the Parc des Princes but not Kylian Mbappé's. That should tell you something about the Uruguayan's stature at the club.
Cavani and PSG ultras ♥️ pic.twitter.com/WEjSFfiMvw

— footballnews (@footynews34) May 18, 2019
Cavani is an unquestioned PSG legend as well as the club's all-time leading scorer with 200 goals since his arrival from Napoli in 2013.
This season, Cavani's goalscoring has dried up some with the arrival of Mauro Icardi on loan from Inter Milan, but he still managed seven goals in 14 total appearances for Les Parisiens.
Goalscoring aside, it's been a tumultuous 2019-20 season for Cavani. He spent the first half of the season injured and then when he returned, transfer rumors swirled about a potential January exit. A transfer to Atlético Madrid was close but ultimately, PSG decided to keep Cavani for depth as they prepared to head into the knockout stage of the UEFA Champions League.
Last March, PSG faced a pivotal match against Borussia Dortmund in the Round of 16 of the Champions League. Having previously lost the first leg 2-1, the capital club needed to come from behind inside an empty stadium as fans were banned due to the coronavirus. Cavani started that match and while he didn't score or particularly stand out, he put in a solid performance worthy of a 6.5 rating from WhoScored.com.
Then, the coronavirus turned into a worldwide crisis and football was shutdown. Little did we know, that match against Dortmund would be the last time fans would see Cavani in a PSG jersey.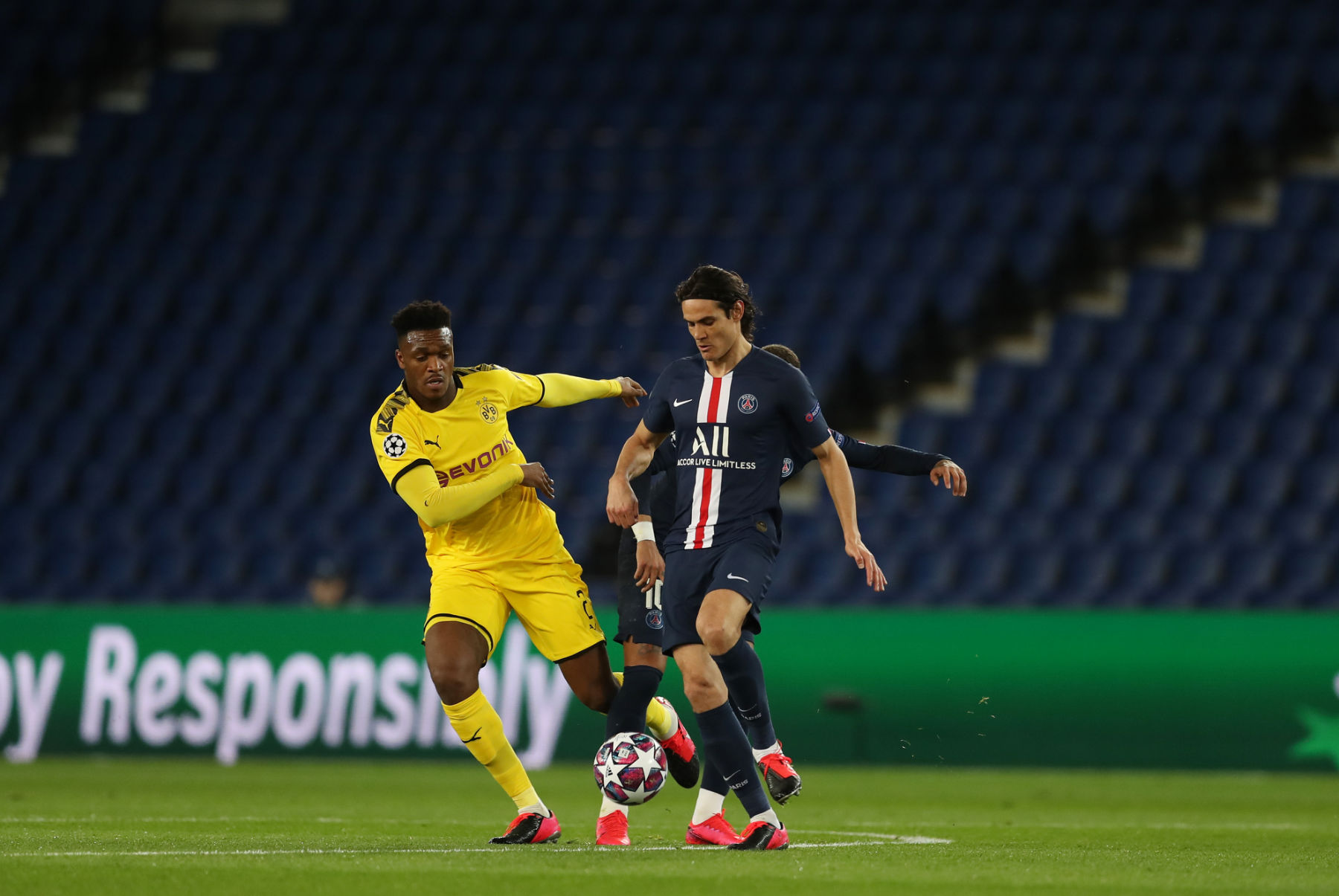 Cavani's contract at PSG expires on June 30, and Leonardo, PSG's sporting director, made it clear recently that he did not intend to offer the 33-year-old striker an extension.
It was assumed that even though Cavani would not be a PSG player past this season, that he would sign a temporary extension to at least compete in the Champions League when it resumes in August. That assumption was wrong.
According to Marca, Cavani has decided to not extend his contract and will not be a PSG player past June 30. The report gives no clear indicator as to why other than he wants to focus on his next project, which isn't yet known.
For me, this leaves a very sour taste in my mouth. As a professional footballer, you play the game to win major trophies and Cavani has an opportunity to win the Champions League with the club he's most known for being a part of and he just walks away? It's not right.
Yes.

This is the most-open CL season to win

Real Madrid, Barca and Juventus are ageing and slow

— Intertoto Cup Stan Account (@IntertotoStan) June 20, 2020
Sure, Cavani probably feels disrespected because Icardi was given a four-year contract but that's because he's younger and, to be honest, a better striker! However, just because Cavani isn't as prolific as Icardi doesn't mean he doesn't have a place in the team.
Cavani has been at PSG for seven years and he couldn't give them two more months. That's really sad.
Unlike Thomas Meunier, who will also be leaving on June 30, and not extending his stay, Cavani doesn't have a deal in place with another club. Meunier is off to Dortmund and according to journalist Bruno Salomon, PSG refused to pay the Germans a two-month loan for the services of Meunier.
Source officielle club : Cavani a bien signifié au PSG qu'il ne voulait pas prolonger après le 30 juin (pour deux mois). Idem pour Meunier qui lui va s'engager avec Dortmund le 30/06 (un prêt payant de 2 mois a été envisagé par le BvB mais le PSG a finalement refusé) 1/2

— Bruno Salomon ⚽🎙 (@bruno_salomon) June 20, 2020
It sounds like Edinson Cavani & Thomas Meunier have played their last matches with PSG. If true, it is a particularly sour end to El Matador's storied spell in the French capital. https://t.co/v7TJWJMGhz

— Jonathan Johnson (@Jon_LeGossip) June 20, 2020
Cavani doesn't really have an excuse for not suiting up for PSG past June 30, other than he simply doesn't want to. Several top European clubs are interested in signing him so perhaps he sees this as his last opportunity to sign a big contract before riding off into the sunset. PSG paid him very well over the years (he's currently the fourth-highest earner on the team) and it's kind of sad that he couldn't put off a new contract with another team for a couple of months.
Cavani may be PSG's all-time leading scorer for many years to come and I'll certainly remember his contributions to the club. However, in the back of my mind, I'll also remember that he chose to give up on the club during a Champions League run to focus on joining another team.
Want more PSG? Visit the PSG Talk Podcast Network page and subscribe to PSG Talking, The 1970, and 24th & Parc.