We've come a long way since Michael Jordan famously said, "Republicans buy sneakers, too" in the 90s.
Today, it's not uncommon for athletes to speak out regarding politics and civil rights. Through social media, they're able to amplify different causes and bring them into the limelight.
The murder of George Floyd at the hands of former Minneapolis police officer Derek Chauvin recently prompted Paris Saint-Germain superstar Kylian Mbappé to take to Twitter to show his support for those seeking justice.
— Kylian Mbappé (@KMbappe) May 30, 2020
Mbappé didn't leave the conversation there. On Monday, the 21-year-old Frenchman posted a graphic with the message, "Police With Us, Not Against Us!" with a cartoon version of him leading a diverse group and a police officer on the other side.
— Kylian Mbappé (@KMbappe) June 1, 2020
Protests continue across the United States and the world and today, #BlackOutTuesday is being used on social media (especially Instagram) as a way to show unity with those who have been victimized by law enforcement.
Mbappé participated in #BlackOutTuesday and shared a black square with his more than 40 million followers. Unfortunately, he included the hashtag #BlackLivesMatter in the post, which has contributed in making it difficult to find useful information within that hashtag.
It should also be noted that Mbappé spoke out about police violence in his hometown of Bondy, which is a suburb of Paris. A 14-year-old named Gabriel recently suffered a serious eye injury from the police following an arrest and Mbappé posted a message of support on his Instagram Story.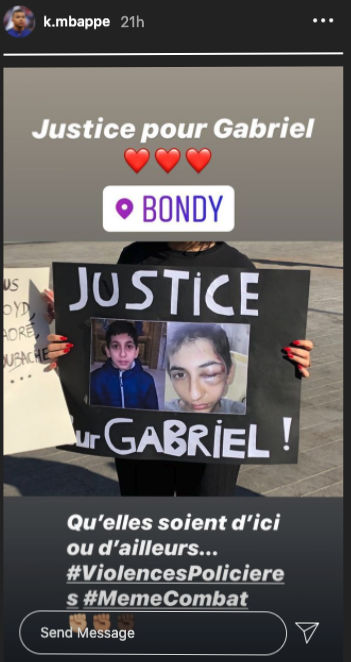 It's great to see Mbappé and all athletes use their megaphone to call for meaningful change in the world instead of worrying about what some close-minded fans might think.
Want more PSG? Visit the PSG Talk Podcast Network page and subscribe to PSG Talking, The 1970, and 24th & Parc.