Almost a year ago, it was announced that Uber Eats would replace Conforama as the title sponsor for Ligue 1 and now, we have a good idea of what the new logo will look like.
Following the news that Amiens SC escaped relegation and will remain in Ligue 1, they accidentally tweeted out a graphic that showed the redesigned logo. The tweet has since been deleted by screenshots are forever.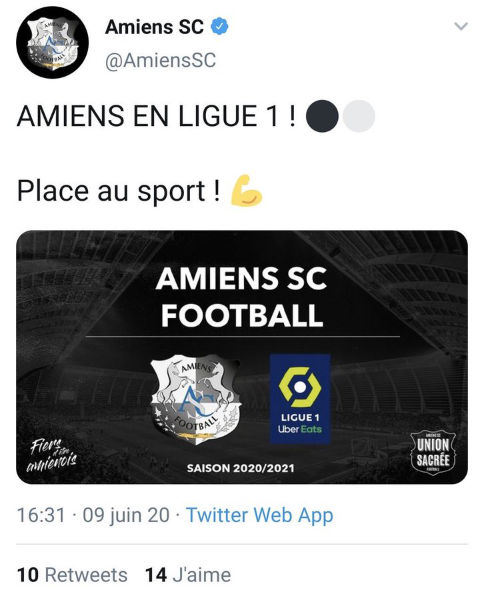 The Conforama logo was fine but this new minimalist design is perfect for what will certainly be a new era of Ligue 1 football following the coronavirus pandemic.
Having Uber Eats as the sponsor will always invite ridicule, especially when Domino's sponsors Ligue 2, but I would rather have an innovative tech company represent my league than a soulless bank like Barclays.
The most important thing to remember is the finances. Uber Eats will pay the Ligue de Football Professionnel (LFP) a reported €32 million over two years, which is the duration of the contract. That's an improvement over the €20 million Conforama paid.
My favorite part of the deal is the fact that an Uber driver will deliver the match ball for every game. That's what I call innovation.
According to Culture PSG, Ligue 1 will officially make the change from Conforama to Uber Eats on July 1.
Want more PSG? Visit the PSG Talk Podcast Network page and subscribe to PSG Talking, The 1970, and 24th & Parc.