Paris Saint-Germain will celebrate its 50th anniversary during the 2020-21 season and images of the home kit have already been released.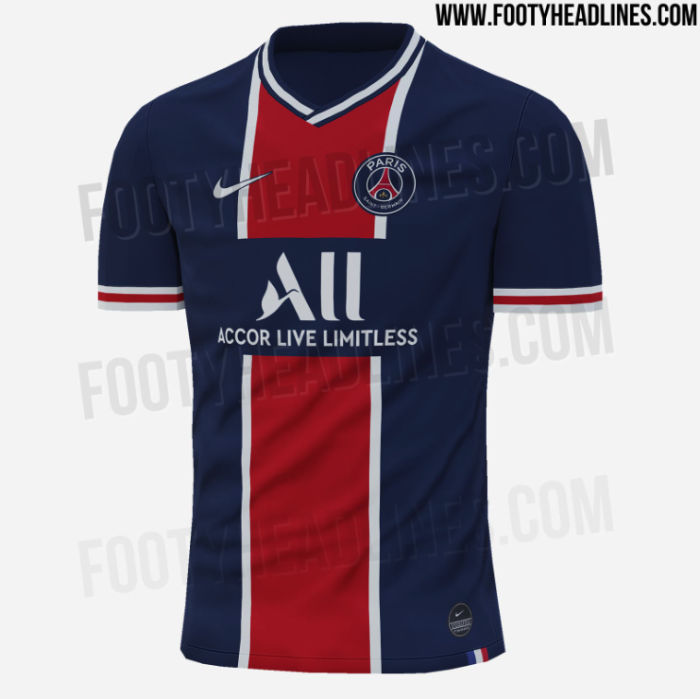 Fans can expect a return to the classic Daniel Hechter design for the home kit, which should be a hit considering the success of the retro-inspired third kit this season.
While we have a general idea of what the new home shirt will look like, the details that make a kit go from good to great are starting to emerge.
According to a leaked photo from La Source Parisienne, the kit will feature a subtle strip of text down the side of the shirt that reads, "Paris Saint-Germain – 50 Ans."
[ VISUEL LA SOURCE 📸] Plusieurs mois déjà que nous avons la confirmation du retour du maillot Hechter. Ce soir je vous dévoile une partie encore inconnue pour certains. Le marquage célébrant les 50 ans du club le rendant encore plus élégant. Ca sent la rupture de stock. #PSG❤️💙 pic.twitter.com/BhHjlv3MGx

— la source parisienne®️ (@lasource75006) May 4, 2020
According to Footy Headlines, the new home shirt will be released in July but with the coronavirus crisis, I'm going to assume that any dates right now are subject to change.
I'll definitely be picking up this kit but I can't say the same for next season's Jordan Brand kit. The bold design is sure to be polarizing with fans just as this year's infrared kit was.
Want more PSG? Visit the PSG Talk Podcast Network page and subscribe to PSG Talking, The 1970, and 24th & Parc.