Paris Saint-Germain last played a competitive match on March 11, when they defeated Borussia Dortmund 2-0 behind closed doors at the Parc des Princes to advance to the quarter-finals of the UEFA Champions League.
Over the 90 minutes, PSG players accumulated five yellow cards with the majority coming in the latter stages of the match. An altercation between Neymar Jr. and Dortmund's Emre Can led to the German be given a straight red in the 89th minute.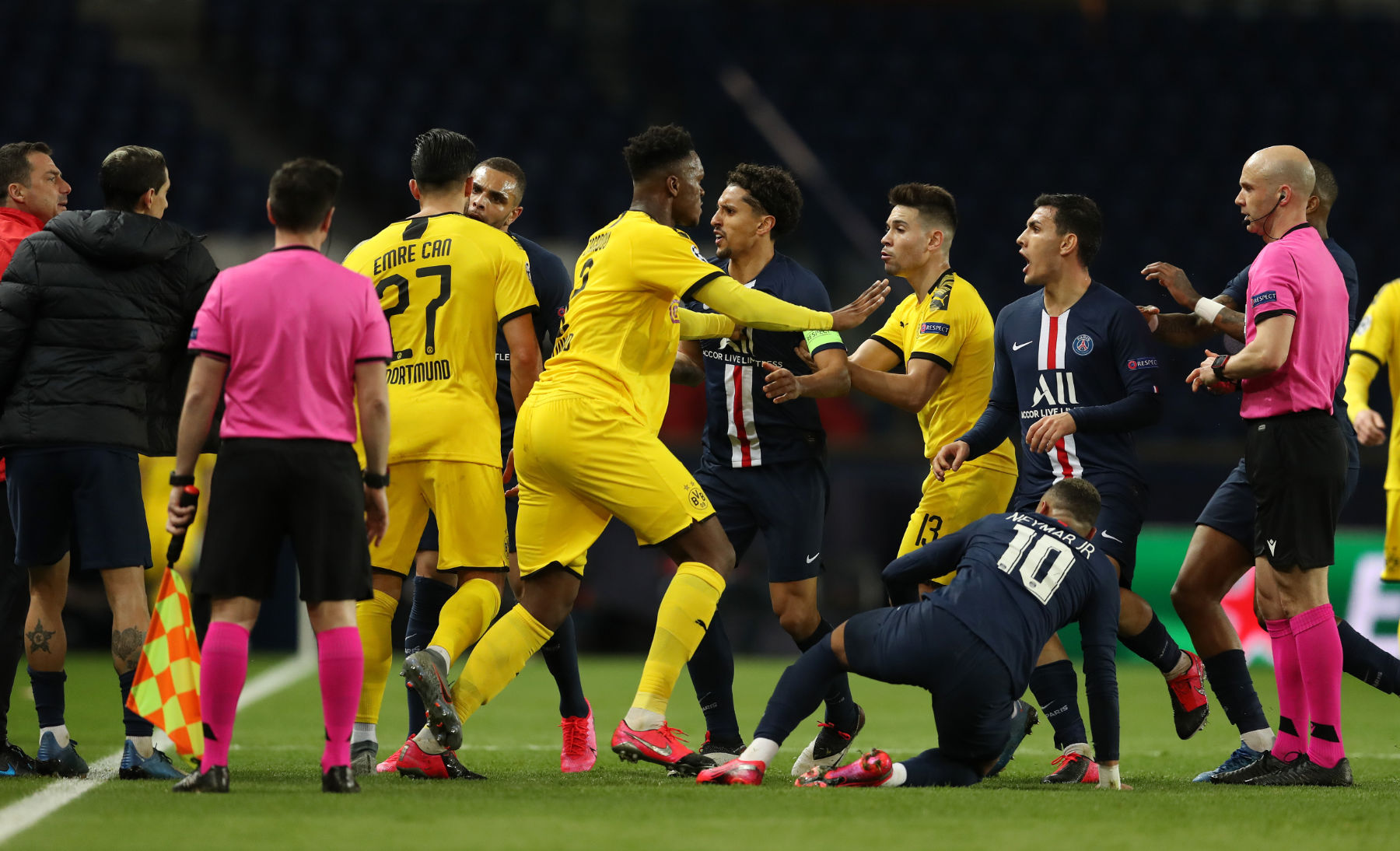 The incident led to both teams coming together and Marquinhos, Neymar, and Angel Di Maria were all given yellow cards to go along with the one Juan Bernat picked up in the 68th minute and Kylian Mbappé's in stoppage time. Unfortunately, the caution that Di Maria received means he will miss out on the first leg of the quarter-finals tie if it ever happens.
Per Le Parisien, the UEFA disciplinary committee met on March 26 and on Tuesday, they released their response to the deluge of cautions PSG picked up in the match.
Dortmund's Emre Can also warned for "unsporting conduct" & given a 2-match ban. #UCL pic.twitter.com/is1elZqw4g

— Jonathan Johnson (@Jon_LeGossip) March 31, 2020
UEFA charged PSG with "improper team conduct" but no real penalty is attached to that decision, not even a fine.
Unfortunately for Dortmund, UEFA considered Can's actions to be much more heinous and he has been suspended for two UEFA club competition matches due to "unsporting conduct." The suspension will carry over to next season if Dortmund qualifies.
The Champions League was suspended in the middle of the Round of 16 due to the coronavirus pandemic and while a new date has been set for the final, there's been no decision made regarding when the tournament will resume.
Want more PSG? Visit the PSG Talk Podcast Network page and subscribe to PSG Talking, The 1970, and 24th & Parc.