The Paris Saint-Germain x Jordan Brand partnership got off to a great start when the first kits were released for the 2018-19 season but it's been all downhill since then.
The infrared Jordan Brand away kit this season wasn't a hit with Leonardo, the club's sporting director, and in my opinion, next season's version will be even worse.
Leaked by Footy Headlines, The 2020-21 third kit with the Jordan logo opposite the PSG crest is expected to be a deep purple/Bordeaux color with gold accents and is inspired by a classic Air Max.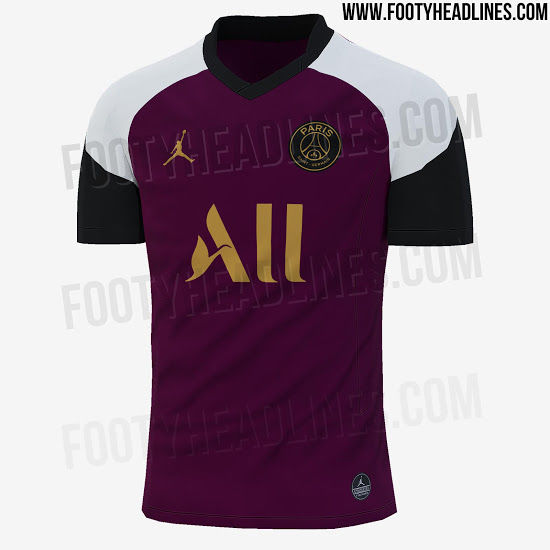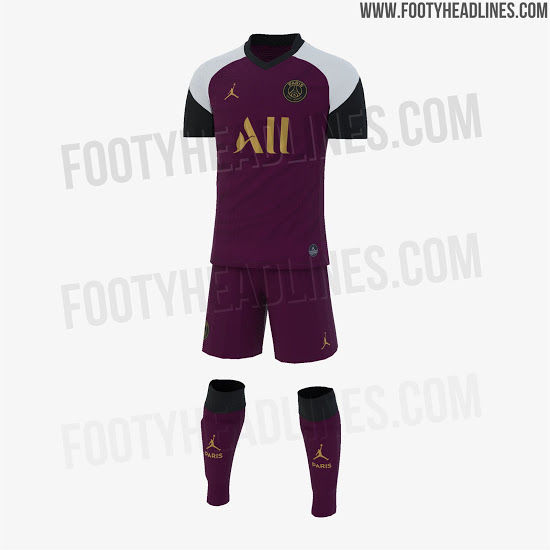 The sleeves are the worst part of the design for me. The white shoulder swoops down to an angled black piece of fabric and just isn't attractive. The entire kit looks like something you would see in the National Football League, not the UEFA Champions League.
As Footy Headlines points out, the Bordeaux color, which I'm not a fan of, is reminiscent of the Louis Vuitton-inspired away kit from the 2006-07 season.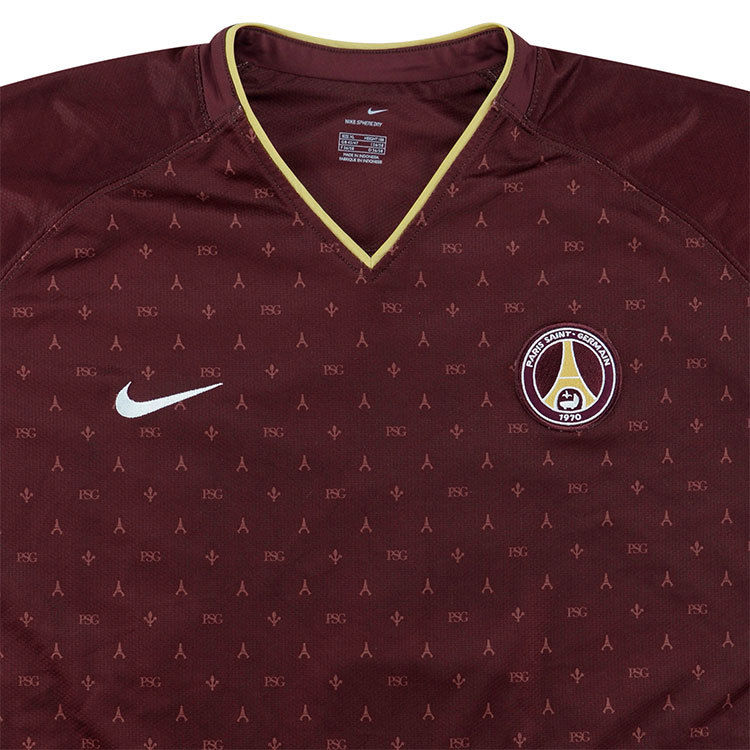 Like every season since the PSG x Jordan partnership was announced, there will be two kits next season with the Jordan Brand logo. Hopefully, the fourth kit will be much improved over this one and if not, we'll always have the classic home kit to look forward to.
What do you think of the design? Will you pick it up or pass? Let us know in the comments or hit me up on Twitter @PSGTalk.
Want more PSG? Visit the PSG Talk Podcast Network page and subscribe to PSG Talking, The 1970, and 24th & Parc.