Emre Can is still frustrated over the red card he received in the waning minutes of Borussia Dortmund's 2-0 loss to Paris Saint-Germain last month that saw them exit the UEFA Champions League in the Round of 16.
It's been over a month since the incident so if you forgot what happened, check out the video below:
In the 89th minute, Neymar Jr. dribbled with pace down the sideline as Can chased him from behind. Both players exchanged hand slaps but knowing he couldn't match Neymar stride for stride, the Germany international decided to shove the PSG superstar down on the pitch.
Neymar popped up immediately but Can crowded him from behind in an intimidating manner. Neymar spun around and headbutted his opponent slightly and that's when the face-to-face trash-talking began.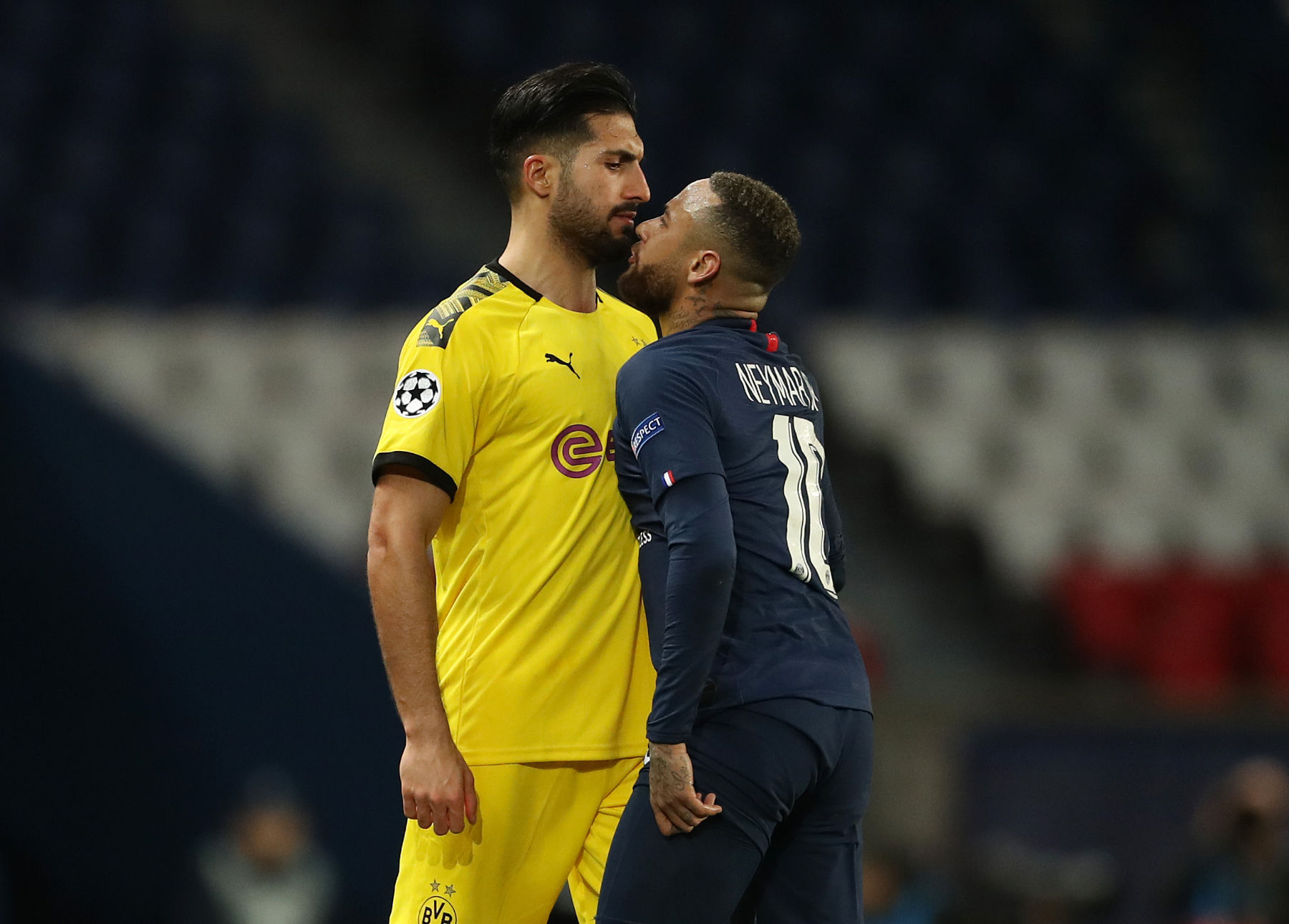 Can wasn't about to take too much of Neymar's verbal abuse and that's when he put his hands on the Brazilian and shoved him down to the pitch.
Now, was the shove enough to warrant Neymar going horizontal in the air before falling to the pitch? Probably not. He definitely embellished the incident and that's what Can was irritated about as he explained in an interview with Bild (via Goal).
"I still don't know. It just wasn't a red card. Anyone who knows anything about football knows how often these situations happen. Neymar just threw himself on the field. If that's red, we can give 15 suspensions in every game."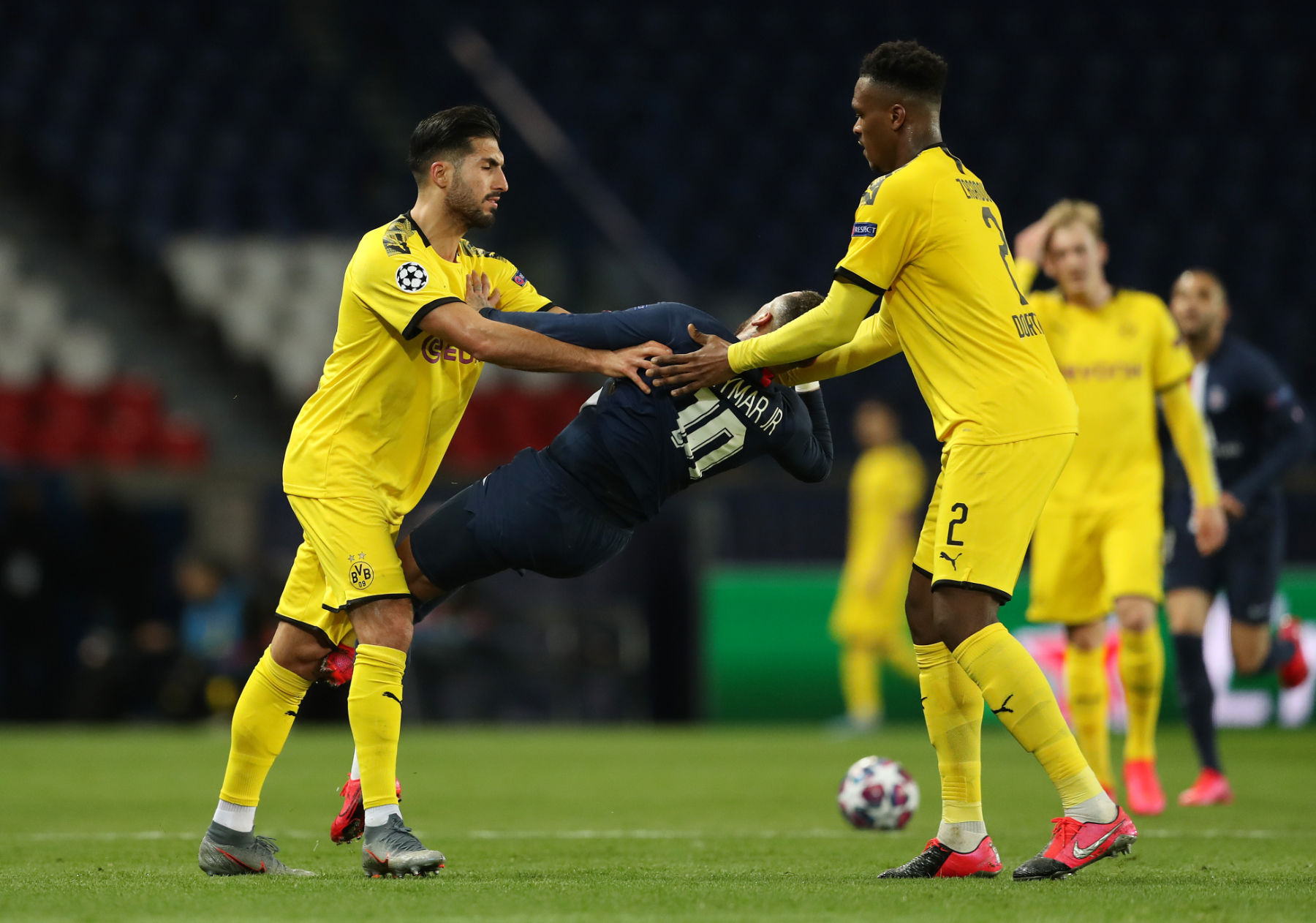 In my opinion, Can absolutely deserved a red card. Not only did he put his hands on a player in a threatening manner after the play, his actions led to a melee between the two teams. The referee had no other choice but to send Can off with a straight red.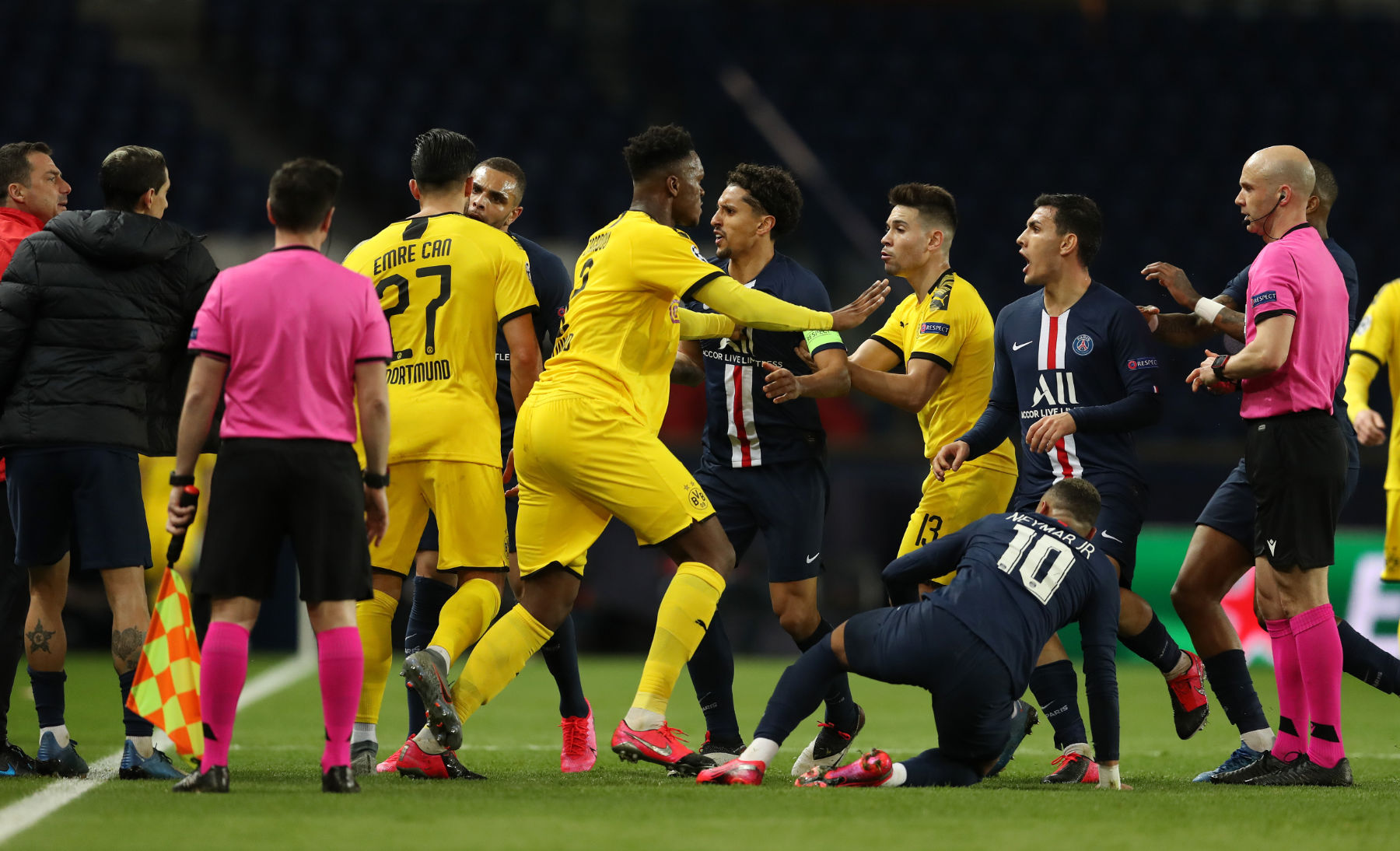 Neymar is often on the receiving end of violent conduct from defenders. In fact, he's the most fouled player in Ligue 1 and he's rarely protected by referees. What happened against Dortmund is a rare occurrence where Neymar was pushed to the ground, assaulted, and the proper action was taken against the offender.
To add salt to the wound, Can later learned that not only was his team knocked out of the Champions League by PSG, but UEFA has banned him for two additional games next season for "unsporting conduct."
Maybe he should have pushed harder for a move to Paris last January.
Want more PSG? Visit the PSG Talk Podcast Network page and subscribe to PSG Talking, The 1970, and 24th & Parc.