On Sunday evening, Paris Saint-Germain narrowly escaped with a 1-0 win over FC Lorient at the Stade du Moustoir to advance to the Round of 16 of the Coupe de France.
Pablo Sarabia's 80th-minute header off a pass from Thiago Silva was ultimately the difference on the scoresheet but PSG was outplayed for large periods of the match by the Ligue 2 leaders.
With several players absent, manager Thomas Tuchel was forced to rotate his squad and go with a makeshift lineup in order to keep Kylian Mbappé and Neymar Jr. from having to appear on Lorient's dodgy pitch and risk injury.
Some PSG supporters may be upset with the overall performance but not me. This isn't a lineup that we'll see in the UEFA Champions League and ultimately, the club did advance and didn't need to play their two most valuable players.
Remember, this match was PSG's fifth in the month of January and their second consecutive one on the road. With two more matches before the end of the month, both away from the Parc des Princes, it's understandable that a less-than-full-strength PSG would be vulnerable against a side with a lot to prove in front of their home supporters.
In terms of individual performances, it's really difficult to pick out a man of the match. Angel Di Maria continued to take horrendous corner kicks and several of his shots took out spectators in the 17th row behind the goal. Julian Draxler was very poor and spent nearly the entire match being screamed at by Tuchel.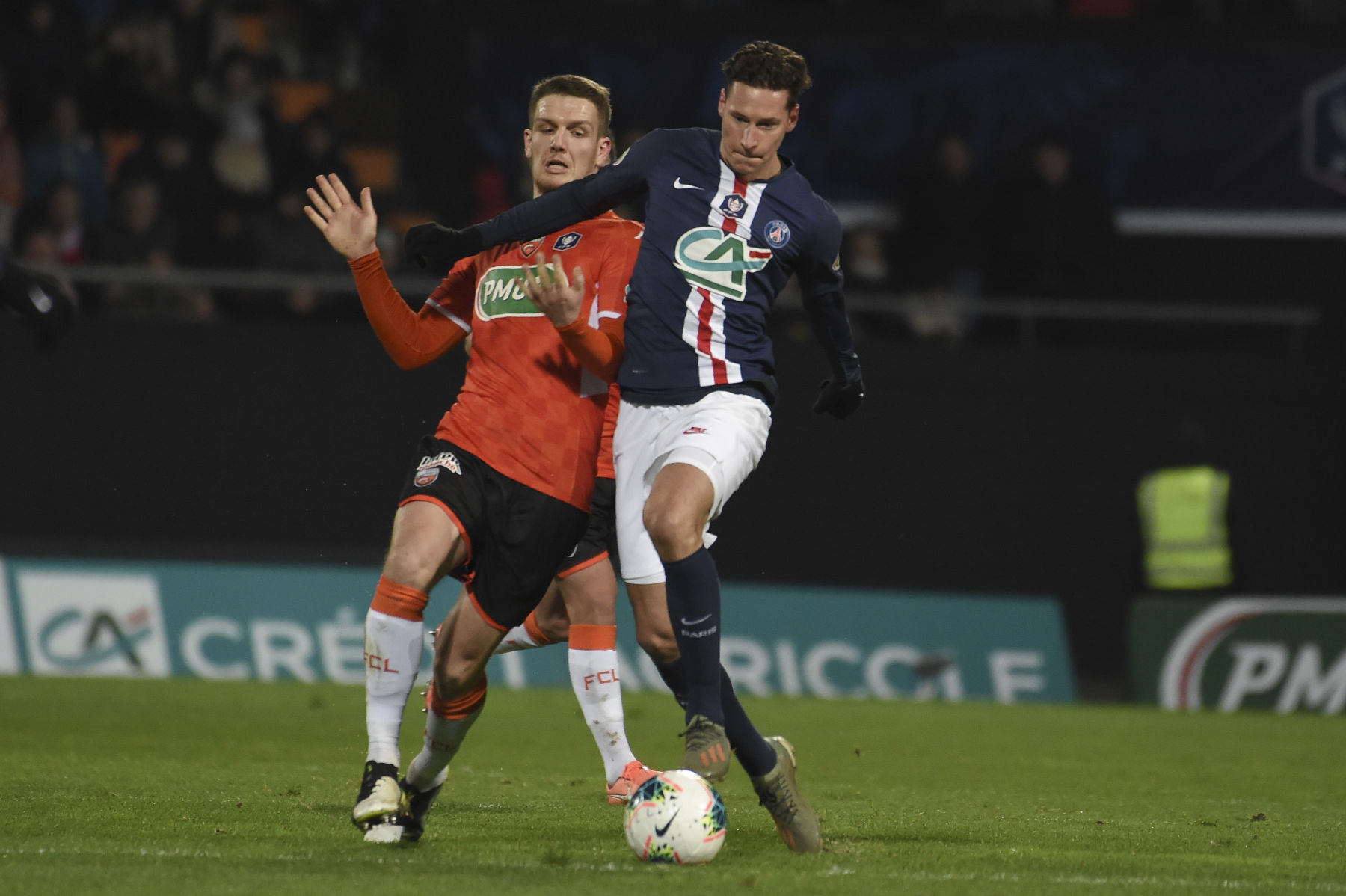 Sarabia was decent and did score the game's only goal and Thiago Silva put in a solid shift in keeping the clean sheet. Definitely not an easy task with Leandro Paredes and Idrissa Gueye struggling in the midfield.
It's hard to pinpoint the cause of the lack of quality in the team against Lorient. Tuchel probably should have changed tactics or made his substitutions earlier than he did, but, if the players who started against Lorient want more playing time, they need to raise their level of play.
Right before Sarabia's goal, Tuchel was about to bring on Neymar, a player with previous foot and ankle issues, and with Lorient's pitch covered in sand deposits and divots, it could have been catastrophic.
Luckily, PSG escaped unscathed other than a bruised ego. Up next for the French giants in the Coupe de France will be Pau FC, a club currently in the National division (semi-professional) of French football.
Want more PSG? Visit the PSG Talk Podcast Network page and subscribe to PSG Talking, The 1970, and 24th & Parc.