Merriam-Webster defines "poacher" as "one that trespasses or steals." In football, a poacher is typically a striker with an uncanny ability to maneuver inside the penalty box and find just enough space to finish off an attack with one swift kick of the ball into the back of the net.
Sometimes, a player can be labeled a poacher as a way to disparage them. It's thought that all they can do is park their rear end in front of the net and tap in goals assisted by the hard work of their teammates.
Paris Saint-Germain forward Mauro Icardi is most definitely a poacher but in the best kind of way. He is a pure number nine if there ever was one. His movement off the ball is a joy to watch and he finds himself in the right place at the right time far too often for it to be a coincidence.
Since arriving last summer on loan from Inter Milan, Icardi has scored 12 goals in 15 appearances in all competitions for PSG including five goals in the UEFA Champions League group stage.
That is an astounding tally for a player who has just come into the team a few months ago and according to a recent article from Squawka, Icardi is the best poacher in Europe's top five leagues.
Amongst players with at least five league goals this season, Icardi leads the pack with the fewest touches per goal scored (17.57). He is ahead of players like Leicester City's Jamie Vardy (22), SS Lazio's Ciro Immobile (32.82), Manchester City's Sergio Agüero (34.89), and even goalscoring machine Robert Lewandowski from FC Bayern Munich (37.63).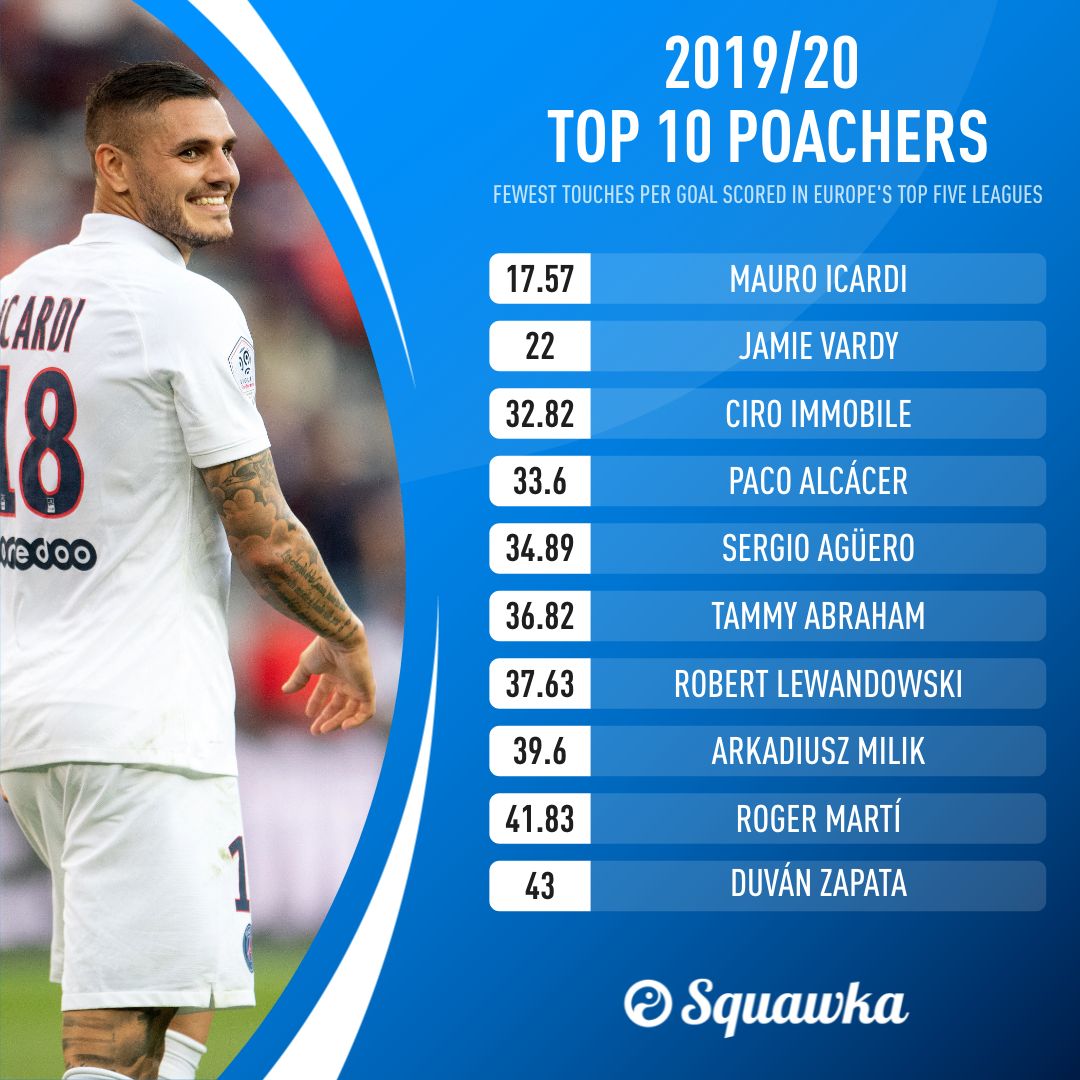 These stats only consider league performance, which will lead some to say that Icardi plays in an inferior league and is stat-padding. To that I say, have you watched Ligue 1 recently? French teams are incredibly physical and they actually play tough defense, especially against PSG.
I credit Icardi's brilliant first half of the season to his ability to read an attack and know where to be to receive service. I also credit PSG's brilliant playmakers like Marco Verratti, Neymar Jr., Angel Di Maria, and Kylian Mbappé. They are a massive upgrade over what Icardi had at Inter.
If the Argentine can maintain his level of play, I think it's a forgone conclusion that sporting director Leonardo will pay the €65 million option to buy (The Guardian) and make Icardi a full-time Parisian.
Want more PSG? Visit the PSG Talk Podcast Network page and subscribe to PSG Talking, The 1970, and 24th & Parc.