On Thursday, Paris Saint-Germain published a medical update on their official website and it was a mixed bag of good and bad.
The biggest news to come out of the report though was that Neymar Jr., who trained individually earlier in the week, should return to training with the rest of the team next week.
⚡️🔥 pic.twitter.com/UNbbnrfmWL

— Paris Saint-Germain (@PSG_inside) November 5, 2019
The world's most expensive transfer has been out with a hamstring injury since October 13 while on international duty with Brazil. Midway through the first half, Neymar slowly walked off the pitch in obvious pain and was later diagnosed with a muscle injury in Paris.
According to Le Parisien, Neymar is aiming to make his return to the starting lineup against Real Madrid on November 26 at the Santiago Bernabéu Stadium. In my opinion, though, PSG needs to handle his return very carefully.
For those who may not be familiar with the National Basketball Association, there is a player named Kawhi Leonard and he's arguably the best basketball player in the world. Last season, he won the NBA championship with the Toronto Raptors and prior to that, he won a championship with the San Antonio Spurs in 2014.
Despite his success and incredible ability to play the game, he's been hit with serious injuries during his career. During the 2017-18 season, Leonard only played nine games due to a quad injury that he felt was misdiagnosed by his team. SB Nation has a good article detailing how that relationship deteriorated.
The rest of his story goes like this. Leonard eventually forced San Antonio to trade him and he was sent to the Toronto Raptors for the 2018-19 season. He demanded a load management program, which essentially meant the team would limit the number of games he played and not put extra stress on his body when it wasn't needed.
The strategy paid off because come playoff time, Leonard was full of energy and guided the Raptors to their first NBA championship in team history. Now with the Los Angeles Clippers, Leonard continues his load management plan because he knows he is judged by championships, not regular-season wins.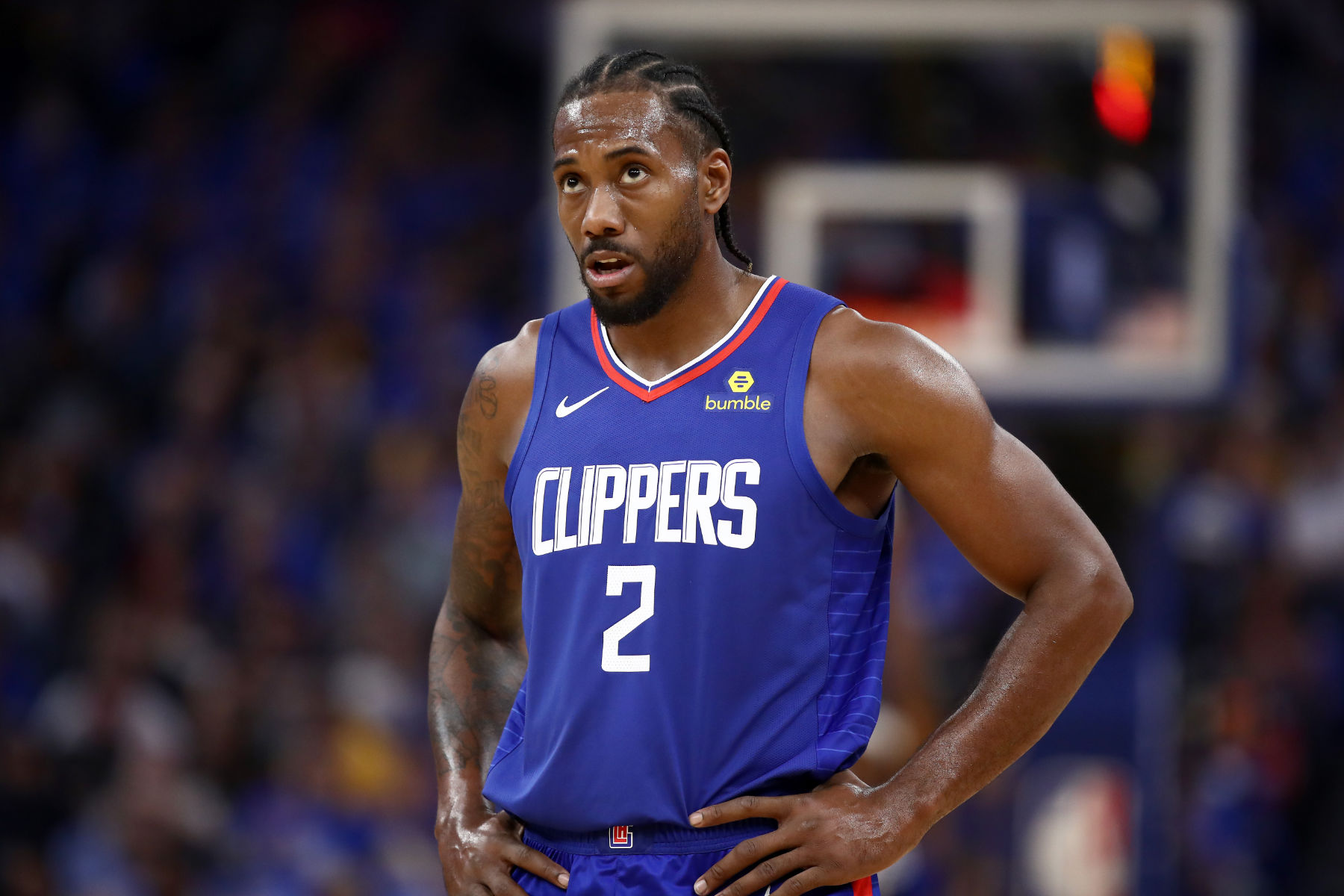 I give you all of this background about a guy who doesn't even play football because that is exactly what Paris Saint-Germain needs to do with Neymar Jr. when he returns from his injury.
If Neymar wants to play against Real Madrid, I think you can justify that. A win would clinch first place in Group A of the UEFA Champions League and potentially avoid some of the tougher teams in the Round of 16. The pitch will be as good as it gets and Real Madrid are more of a finesse team unlike, say Stade de Reims, who is probably better suited to play rugby and not football.
However, after the match against Madrid, I would not play Neymar in the final Champions League group stage game against Galatasaray SK at the Parc des Princes and I would have a serious conversation with him about which Ligue 1 games he will play to close out 2019.
Judging from my recent Twitter poll, I'm not alone in thinking this way either:
Should PSG implement some kind of load management plan for Neymar when he returns from injury? Essentially, should they play him sparingly to ensure he's healthy for the #UCL Round of 16?

— PSG Talk (@PSGTalk) November 7, 2019
The draw for the Round of 16 is on December 16 and the knockout phase of the Champions League officially begins on February 18-19 and February 25-26.
That means PSG must keep Neymar healthy until then. He was brought from FC Barcelona for this competition and the past two seasons, he's suffered season-ending injuries that cost him to miss PSG's most important matches.
Like Leonard who sat out a regular-season game against the Detroit Pistons or the Indiana Pacers, Neymar may need load management and sit out games at AS Saint-Etienne and Amiens SC. PSG has more than enough firepower to win those games and I'm not overly concerned about Neymar getting rusty or not integrating into the team. That's what training sessions are for.
If Neymar were to go down with another serious injury causing him to miss the knockout phase of the Champions League, not only would PSG suffer on the pitch but if the Brazilian pushes for a transfer again, PSG may very well be looking at significantly lower offers due to his extensive injury history.
The next few months will be extremely important for PSG. Not only is the future of Neymar in the balance, but so is that of Kylian Mbappé. Both players want Champions League success and whether they stay in the French capital or not could depend on how they progress through the tournament.
Want more PSG? Visit the PSG Talk Podcast Network page and subscribe to PSG Talking, The 1970, and 24th & Parc.