Our good friend Adrien Rabiot is back in the news for an all too familiar reason.
Rabiot joined Juventus FC on July 1 on a free transfer after he ran down his contract with Paris Saint-Germain. It turns out that the grass isn't always greener on the other side. On Tuesday, Calcio Mercato reported that the Frenchman is growing frustrated with his lack of playing time and Veronique Rabiot, his mother and agent, is exploring the possibility of a transfer to FC Barcelona, which is the club he originally agreed to join when his PSG contract ran out according to The Guardian.
For PSG supporters, this situation is all too familiar and one that we're glad we don't have to deal with anymore. Tom Williams wrote a great piece for Bleacher Report earlier this year documenting the tumultuous career of Rabiot at PSG for those who may be uneducated on what a nightmare of a player Rabiot can be. From missing a cup final due to showing up late to a team meeting (ESPN), to turning down a spot on France's reserve team ahead of the 2018 FIFA World Cup (ESPN), Rabiot has made more noise off the pitch than on.
There's no easy way out of this for Rabiot and his mom if the report is accurate. Maurizio Sarri, the Juventus manager, has plenty of options in his midfield and Rabiot will need to work hard in training and prove he deserves playing time, something he didn't always do while in Paris.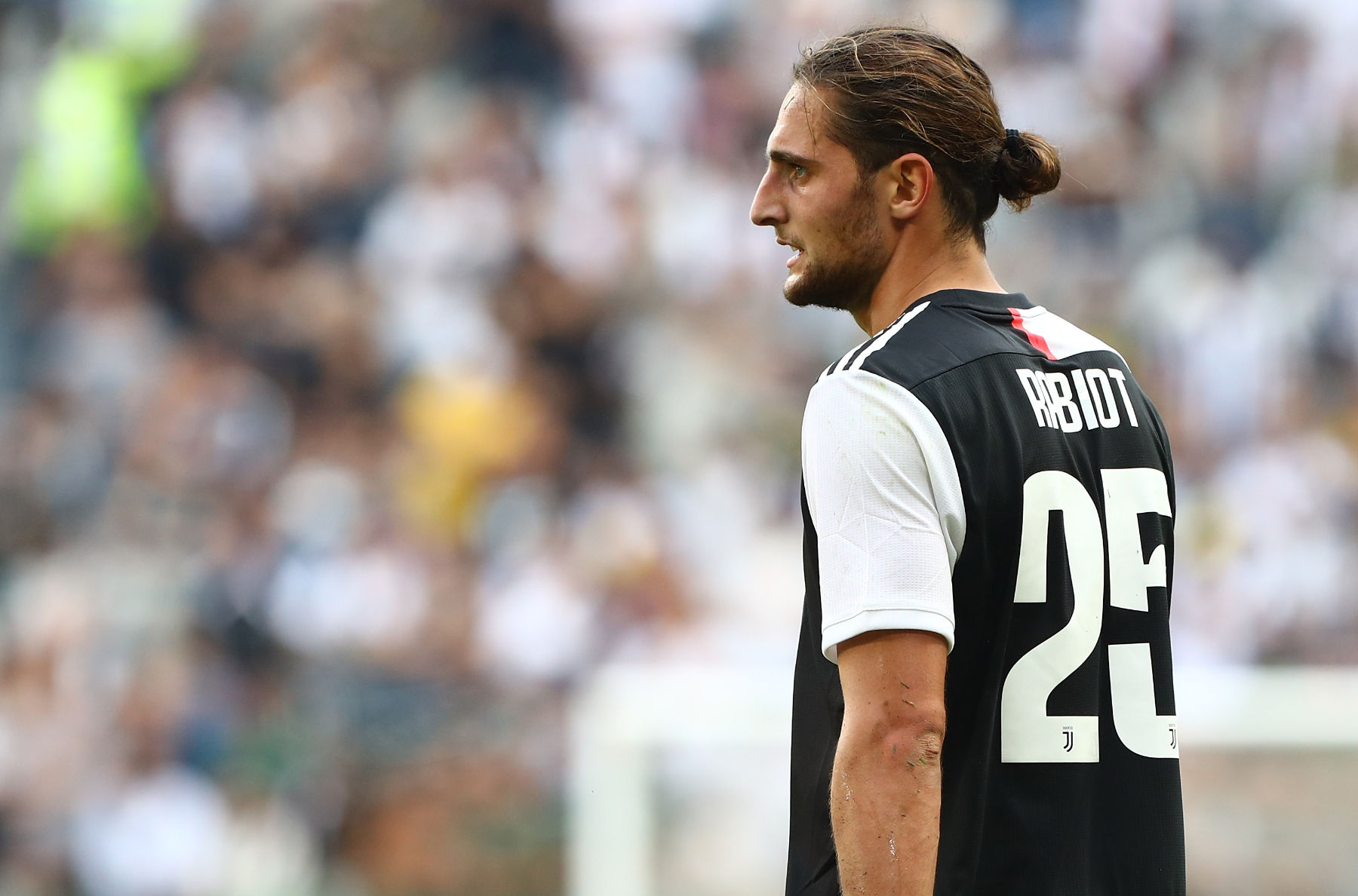 If he chooses to look for a new team just months after joining Juventus, he should probably look elsewhere other than Barcelona. They too have midfield options and with a large bid for Neymar Jr. likely coming next summer, they don't need a luxury player in Rabiot who will be of no interest to PSG in a package deal. Not to mention, Juventus will want to make money off of his transfer and the Catalan club needs to be frugal in order to meet PSG's asking price for Neymar.
At one time, Rabiot had the world at Paris Saint-Germain. He was a France international who came up through PSG's youth academy and played first-team football regularly. He was a starting midfielder for one of the biggest clubs in Europe and played in massive UEFA Champions League matches. Now, he's a joke wasting the prime of his career on the bench.
I once held out hope that Rabiot would make a triumphant return to PSG like the prodigal son and carry PSG to Champions League glory, but that ship has sailed. Rabiot's only way out of this is to lose the entitlement and show why we once called him one of the best midfielders in Europe.
Want more PSG? Visit the PSG Talk Podcast Network page and subscribe to PSG Talking, The 1970, and 24th & Parc.