For the manager of the supposed "biggest team in France," André Villas-Boas didn't sound too confident as he prepares his Olympique de Marseille side for Le Classique at the Parc des Princes this Sunday.
OM is coming off a 2-0 win over RC Strasbourg and currently sits in fourth place in Ligue 1. You would think the 42-year-old manager would be a little more optimistic when discussing this Sunday's match against bitter rival Paris Saint-Germain but he was the complete opposite.
In a pre-match press conference, Villas-Boas talked about PSG's financial advantage over other teams in Ligue 1 and even went as far as to say that the match against PSG "doesn't mean much to [him]."
"Now, we're going to have a completely different game against a team that, for me, is not part of this Championship because of the investments they've made over the years," Villas-Boas said. "We're going to try to play the game for the game's sake, but it's a game that doesn't mean much to me. PSG-Marseille, or Marseille-PSG, for me, this is an opportunity to try to do something."
"We obviously dream of winning, but it's a team from another league," Villas-Boas said. "It was a Clasico in the past but we're going to Paris, we're going to think of a strategy to play. The most important thing is to have possession of the ball there."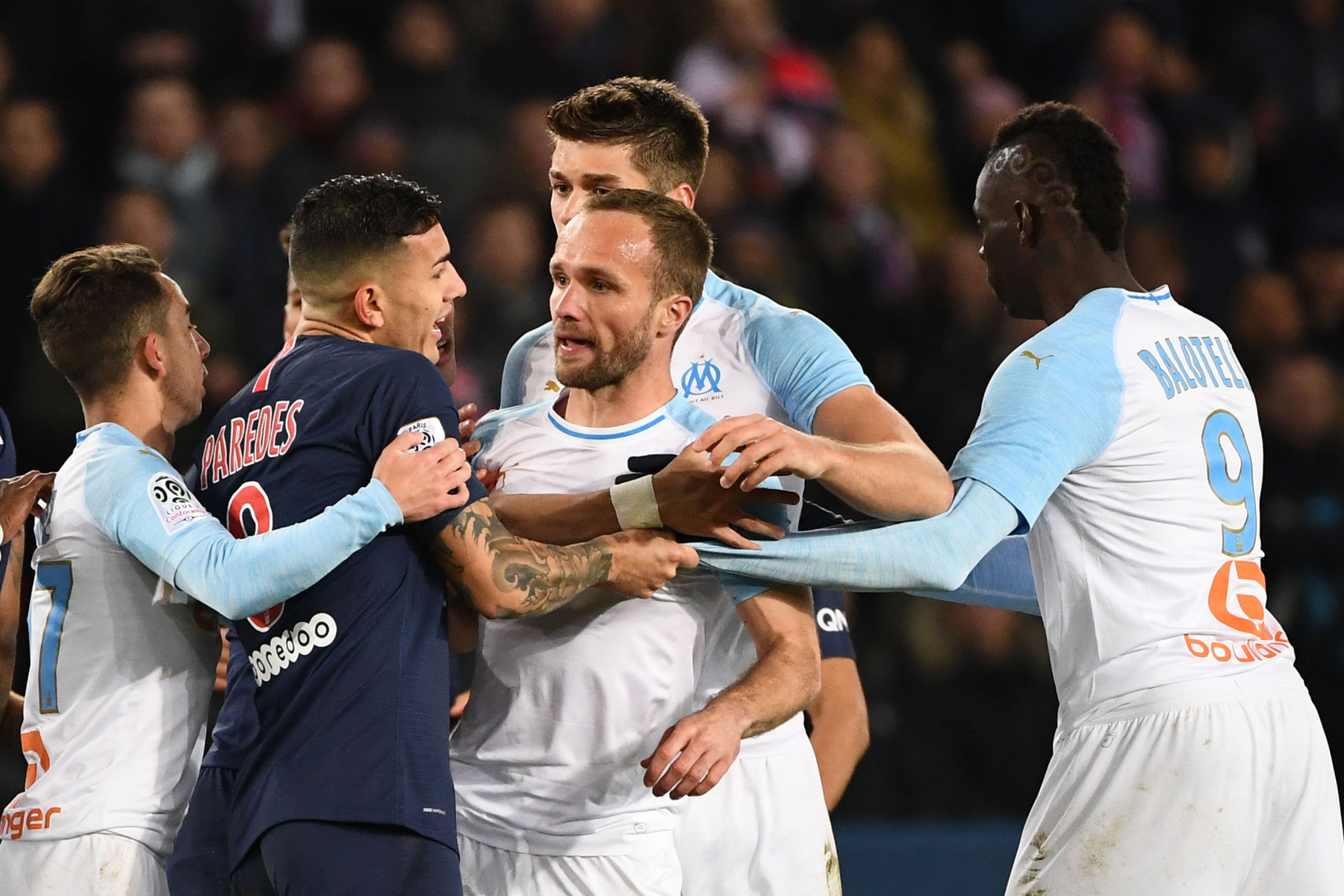 First of all AVB, you can forget about having possession. PSG will dominate that stat easily with the likes of Marco Verratti, Ander Herrera, and Marquinhos in the midfield.
Second of all, this is an extremely weak-minded mentality to have. PSG vs. OM is historically the biggest match in French football. It's supposed to mean something even if Paris Saint-Germain is unbeaten in the last 19 matches against their rivals. The result of this game may not determine who wins Ligue 1 like it may have in the past, but bragging rights are certainly on the line and a win for Marseille would bring them within five points of PSG in the table.
AVB should be well aware that PSG is without Neymar Jr. and Idrissa Gueye and several other role players due to injury. Many PSG players only recently returned from international duty and when the two meet this Sunday, PSG would have played an away match at Nice last Friday and then another away match on Tuesday against Club Brugge in the UEFA Champions League. If there ever was a time OM could upset PSG and end their unbeaten streak, it's this Sunday at the Parc des Princes.
Was the manager wrong in what he said? Of course not. PSG's financial firepower allows them to sign players like Neymar, Kylian Mbappé and a host of world-class footballers at nearly every position. They've won seven of the last eight Ligue 1 championships and are well on their way to another this season. That's not the point though. As the manager of the team, he is supposed to have the utmost confidence in his guys and back them to win every match no matter how overmatched they are. Some OM fans appreciated what was said after hearing previous managers overhype Le Classique:
It's the cold truth and I'd give AVB props for being blunt and honest rather than managers before him like Rudi Garcia hyping up the game to no end and then getting walloped 5-1.

— Mohammed Ali (@mohammedali_93) October 21, 2019
AVB should have left the cold honesty to the media and fans. I agree with Mohammed Ali, though, a manager shouldn't hype a game when he knows he's overmatched. There's a middle ground there somewhere. You can be both confident in your team while praising your opponent in a diplomatic way.
I'm on the record calling Le Classique not a huge game for PSG anymore. Instead of complaining about PSG, it would be nice if the OM manager could coach up the talent that they have and figure out a gameplan to beat the capital club on a more consistent basis. So far this season, Stade de Reims and Stade Rennais both beat Thomas Tuchel's men. Last season, Manchester United embarrassed PSG in the Champions League by coming from behind and knocking PSG out of the tournament. Sure, they have a lot of money, but they also can be beaten if you get the tactics right. That would be a much better message to your team than whining about money and lack of resources.
Want more PSG? Visit the PSG Talk Podcast Network page and subscribe to PSG Talking, The 1970, and 24th & Parc.