It's been a good week for Kylian Mbappé. France Football revealed their list of the 30 nominees for the prestigious Ballon d'Or award and then last Tuesday, the Frenchman recorded his first UEFA Champions League hat-trick against Club Brugge. However, one former player believes for Mbappé to truly be recognized as one of the game's elite players, he has to leave France.
In an interview with Le Parisien, El-Hadji Diouf—a journeyman who played for Stade Rennais, RC Lens, Liverpool FC, Bolton Wanderers, Leeds United, and a host of other teams—had some strong opinions about Mbappé and his ability to achieve greatness with Paris Saint-Germain. He also comes across as someone with an agenda against Mbappé but maybe I'm reading too much into his statements.
When asked if Mbappé can win the Ballon d'Or this season, Diouf said he believes Liverpool's Sadio Mané had a better year and deserves the honor (Note: Mané and El-Hadji Diouf are both from Senegal). He then compared the Premier League and Ligue 1 and said the English league is much more difficult.
The two-time African Footballer of the Year was then asked if Mbappé should make the podium this year after finishing fourth last season.
"No. For me, it would be [Lionel] Messi, [Virgil] Van Dijk, and Mané, because of the leagues they are in," Diouf said. "You know that to win the Ballon d'Or, you have to leave France."
Diouf, who during his time with Liverpool was suspended for two games after spitting on opposing fans according to the BBC, declared that Mbappé essentially has to play in a Champions League final in order to make up for the poor quality of Ligue 1 if he wants to be considered for the Ballon d'Or.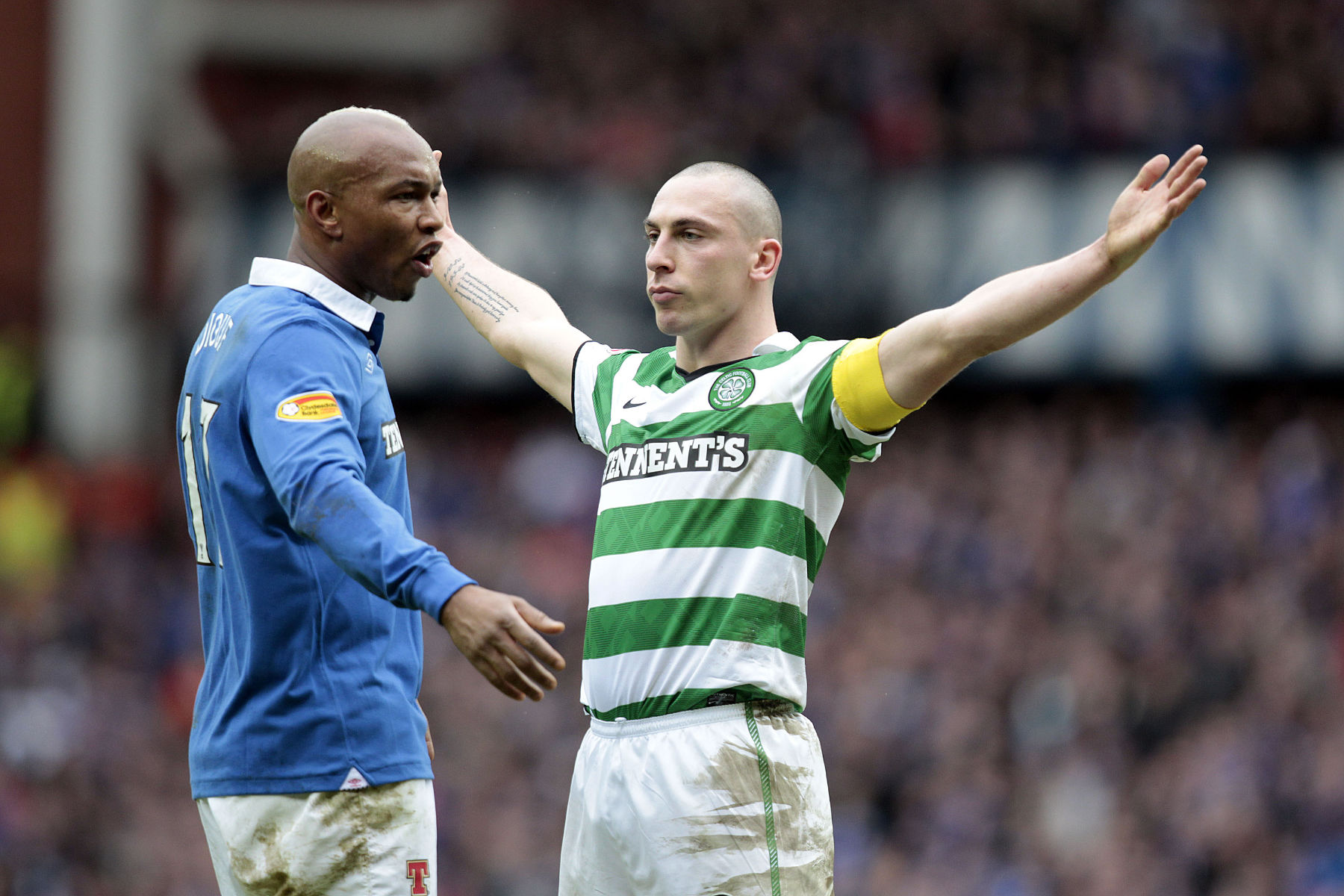 Even Mbappé's hat-trick against Brugge where he became the youngest player ever to score 15 goals in the Champions League was dismissed by Diouf saying that it was only Brugge and that he wants to see him be more decisive against the big teams.
Last season, Mbappé went to Anfield and scored against Liverpool FC. He also recorded a goal at Old Trafford and an assist in the return leg at the Parc des Princes.
Oh, and there's that little thing called the FIFA World Cup where the 19-year-old at the time scored four goals in seven appearances as France lifted their second championship. Diouf predictably said in the interview that Mbappé won the World Cup due to his team whereas Luka Modrić carried his team and that played a major role in the Croatian winning last year's Ballon d'Or. It should be noted that Diouf at one point was banned from his national team for five years according to The Guardian.
Thankfully, the interview isn't long and concludes with Diouf proclaiming that Mbappé can win the Ballon d'Or multiple times but he has to go to an institution to do so. Like Liverpool or some team like that I assume.
There are elements to what Diouf is saying that I agree with to some extent. I do think Mbappé has to lead PSG further in the Champions League to be considered for the Ballon d'Or. I also think playing in Ligue 1 hurts him but that has more to do with the perceived weakness of the league by those that vote than the actual quality of the league. Those who watch Ligue 1 consistently will tell you that it is a tough, physical league with bright young athletes on every roster. It's not known as the "League of Talents" for nothing.
It should also be noted that Liverpool has just as many Ballon d'Or winners as Olympique de Marseille and over the last 10 years, both Liverpool and Paris Saint-Germain have had a player make it onto the podium (Neymar Jr. for PSG in 2017 and Fernando Torres for Liverpool in 2008).
In my opinion, though, individual awards are nice to have but not essential. Mbappé wants to win the Champions League and with this current version of Paris Saint-Germain, he has a great chance to win it and if he plays a major role, which I anticipate he will, the individual accolades will come.
Want more PSG? Visit the PSG Talk Podcast Network page and subscribe to PSG Talking, The 1970, and 24th & Parc.