Paris Saint-Germain extended their lead at the top of the Ligue 1 table to 20 points on Saturday following a 2-1 come-from-behind win against Stade Malherbe Caen at the Stade Michel d'Ornano. Kylian Mbappé continued his scoring streak with a brace and now has 24 goals in the Ligue 1 campaign. It was a strong effort from the reigning French champions but let's be honest, with the match against Manchester United on the horizon, we're equally glad no one was injured.
On this episode of PSG Small Talk, host Marc Damon reviews what happened in Normandy where PSG found themselves down a goal after 56 minutes. Caen isn't known for scoring goals and typically deploy ultra-defensive tactics against any side with a hint of offensive talent. Surprisingly though, the game was wide open and Paris had several chances to score. Unfortunately, several offside calls and the woodwork would deny Thomas Tuchel's men a goal until the 59th minute when Mbappé scored a penalty.
Once PSG got on the scoresheet, you expected them to cruise to the win but it was actually a grind until the 87th minute when Mbappé scored the match winner. The match lacked the zip and flair you typically see from the French giants but as Damon explains, the most important things to take away is the win and the lack of injuries. PSG will find that third and fourth gear against United, they hardly had to get out of first to defeat 19th place Caen.
With their last warmup match out of the way, Paris can turn their full attention to Manchester United. The 2-0 lead is a nice cushion to have and supporters should be confident, but one mistake and old nightmares could start to creep back into our player's minds. Tuchel needs to have the players focused on the task at hand and not pay any attention to the depleted squad Ole Gunnar Solskjær will bring with him to the French capital on Wednesday. These UEFA Champions League games can turn on a dime so when PSG has a chance to put United away, they can't miss as many chances as they did against Caen.
Thank you as always for listening and if you would like to show your appreciation for PSG Talk, we invite you to visit our Patreon page where you can buy our new "Farmers League Champions" T-shirt! Thank you and Allez PSG!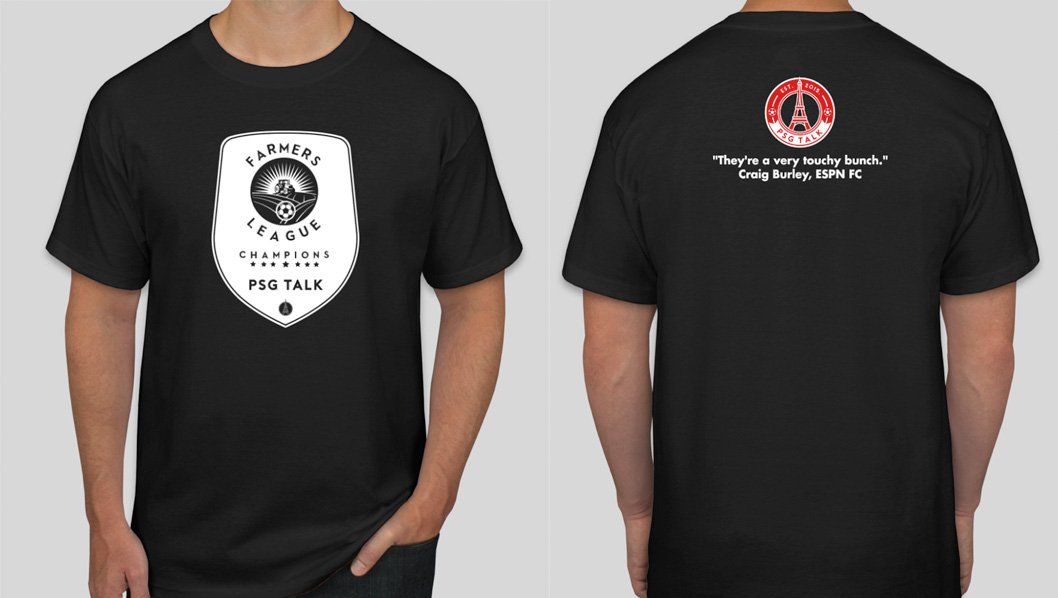 Subscribe to our podcast (iTunes) (Google Play) (Stitcher) (Spotify) and follow us on Twitter @PSGTalk