I feel like I've said this before but it's not easy being a Paris Saint-Germain supporter—especially this time of year.
With the business end of the UEFA Champions League upon us, Les Parisiens are once again dealing with several injuries to notable players. Neymar Jr.'s status has been known for a couple of weeks now, but Edinson Cavani and Thomas Meunier are also expected to miss the Round of 16 tie against Manchester United.
With the latest injury news circulating every corner of social media, PSG Talk contributor Marc Damon took to the airwaves to lay out what's needed from Thomas Tuchel's men. On this episode of PSG Small Talk, Damon opens up the show comparing the French giants to the New England Patriots of the National Football League. The Patriots deal with major injuries every year but their "next man up" philosophy propelled them to six championships. If PSG is to advance to the quarter-finals, they'll need to adopt the same mentality.
Adversity has been a theme throughout the season for PSG. They managed to top the group but it was far from a sure thing. They needed a result at Napoli, a win at home against Liverpool FC, and a win at Red Star Belgrade to secure qualification. Adrien Rabiot's contract dispute and subsequent absence from the team has been a thorn in the side of the club and this current injury issue is just another bump in the road. Great clubs overcome things like this and it's time for the manager and players available to step up and be counted and get a favorable result.
After the Manchester United pep talk, Damon switches gear to an interview we're very excited about. PSG Club New York is one of the most popular —if not the most popular—PSG fan club in the United States and we're thrilled to be joined by members Pierre and Youri.
@psgclubnyc @PSGTalk pic.twitter.com/7AZyX7IdLQ

— Marc Damon (@MarcDamon1) February 9, 2019
The discussion ranges from the history of the fan club, the atmosphere they create inside the Football Factory at Legends (the home in New York City), and their relationship with Paris Saint-Germain. If you're a PSG supporter and live in New York or just find yourself visiting the city during a matchday, stop in, introduce yourself, and sing along. We promise you'll have a great time.
Ed note: The interview was recorded at Legends prior to the game against FC Girondins de Bordeaux so there is background noise.
Thank you as always for listening and if you would like to show your appreciation for PSG Talk, we invite you to visit our Patreon page where you can buy our new "Farmers League Champions" T-shirt! Thank you and Allez PSG!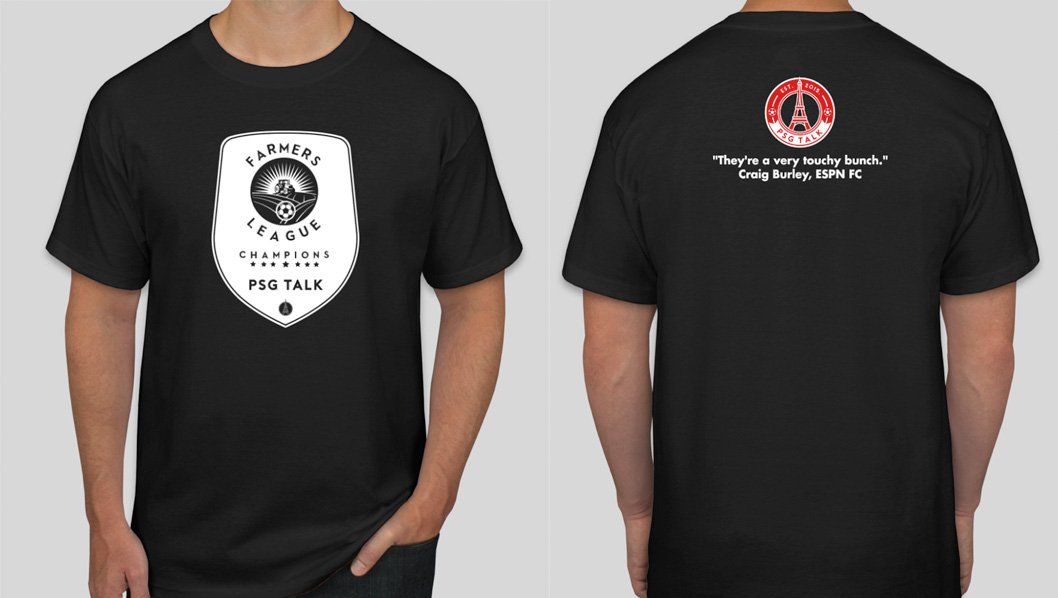 Subscribe to our podcast (iTunes) (Google Play) (Stitcher) (Spotify) and follow us on Twitter @PSGTalk