Paris Saint-Germain dominated their recent match against Dijon FCO in the quarter-finals of the Coupe de France. Controlling possession and passing, the defending champions of the competition ended the day with three goals while shutting out the mustard men. Thomas Tuchel's team is in brilliant form offensively, which is impressive when considering both Neymar Jr. and Edinson Cavani are both out due to injury and Kylian Mbappé sat out against Dijon. The match gave valuable minutes to some of PSG's role and youth players while advancing them into the semi-finals.
PSG vs. Dijon
Parc des Princes
Coupe de France
February 26, 2019
Stats
Possession: 70% – 30%
Shots: 24 – 15
Shot on Target: 12 – 3
Goals: 3 – 0
Corners: 9 – 5
Fouls: 12 – 9
Team Performance: 9/10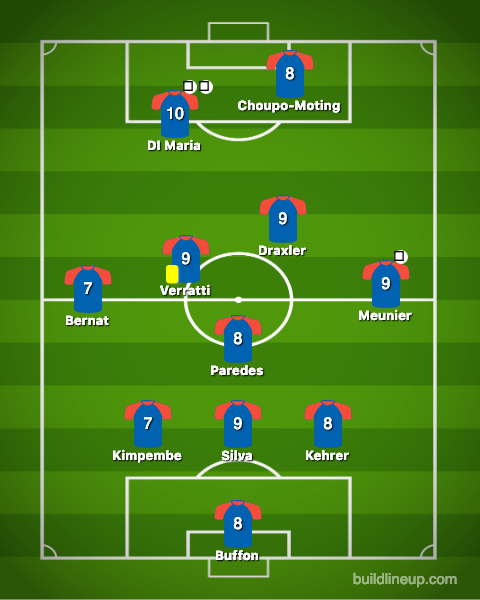 The Players
Player ratings (1-10, 10 = best. Players introduced after 70 minutes get no rating)
Gianluigi Buffon
Buffon was not tasked with a large workload against Dijon. He still made some saves when called upon. However, his hustle in the first half getting to a loose ball played back by Thomas Meunier gives him a small bonus here. Great work from the 41-year-old.
Player Performance: 8/10
Presnel Kimpembe
While Presnel didn't have his worst game, we didn't see as many of his marquee aggressive tackles. Although staying relatively quiet is a good thing for defenders, we've come to expect slightly more from King-pembe.
Player Performance: 7/10
Thiago Silva
Thiago Silva puts forth yet another solid performance to add to the list this season in what is one of the finest campaigns in his career. No defender in France is currently stifling attacks like the O Monstro.
Player Performance: 9/10
Thilo Kehrer
The German defender is really coming into his own with PSG. He did have some shaky clearances that he'd like to have back. A solid performance overall though.
Player Performance: 8/10
Leandro Paredes
We are beginning to see Leo come out of his shell. He attempted and completed some brilliant long passes down the wing, something PSG supporters were looking forward to when his arrival was announced in January. He provided coverage and stability to let Marco Verratti push forward.
Player Performance: 8/10
Juan Bernat
Juan Bernat has been more useful than many supporters suspected when he was signed last summer. He was again solid on the ball, but his defending still leaves a little to be desired. He wasn't able to show as much going forward in the match.
Player Performance: 7/10
Marco Verratti
The little owl is finding his rhythm and partnership with Paredes. The Italy international dominated the midfield like we are so used to seeing and made key passes, including picking out Julian Draxler in space to spark the attack. The only thing keeping him from a perfect score is the yellow card he received in the first half.
Player Performance: 9/10
Julian Draxler
What a match from Draxler. He was constantly finding space between the lines, controlling the ball with beautiful dribbling, and delivered some pristine passes forward to Angel Di Maria. One assist on the first goal, and another key pass on the second. This is the level we all were waiting to see from the German.
Player Performance: 9/10
Thomas Meunier
The Belgian had a fantastic night both offensively and defensively. He scored a goal and provided good coverage on the wing to preserve the clean sheet. He demonstrated why he is so great going forward and why he is perhaps under-appreciated on defense. He's just as capable of a crunching tackle as he is popping up in the box and scoring a goal.
Player Performance: 9/10
Eric Maxim Choupo-Moting
Providing an assist and putting in great defensive work, we all can be proud of EMCM for his performance. It was enough to convince the PSG Ultras (and Mbappé) to chant his name late in the match. The only thing missing is his goal, which will come with more confidence and minutes.
Player Performance: 8/10
🎤 @KMbappe : "La, la, la, la la la la Choupo-Moting" 🎵 pic.twitter.com/KDggtWALUi

— Eurosport.fr (@Eurosport_FR) February 27, 2019
Angel Di Maria
It was a magical night for Angel Di Maria. He was constantly finding dangerous spaces and exploiting Dijon with piercing runs. Brilliant on the ball and he earned a hard working brace with two goals, including a chip that was vintage Di Maria. Magnifique!
Player Performance: 10/10 (Man of the Match)
Subs: Moussa Diaby (81st), Christopher Nkunku (81st), Colin Dagba (81st)
If you would like to show your appreciation for PSG Talk, we invite you to visit our Patreon page where you can buy our new "Farmers League Champions" T-shirt! Thank you and Allez PSG!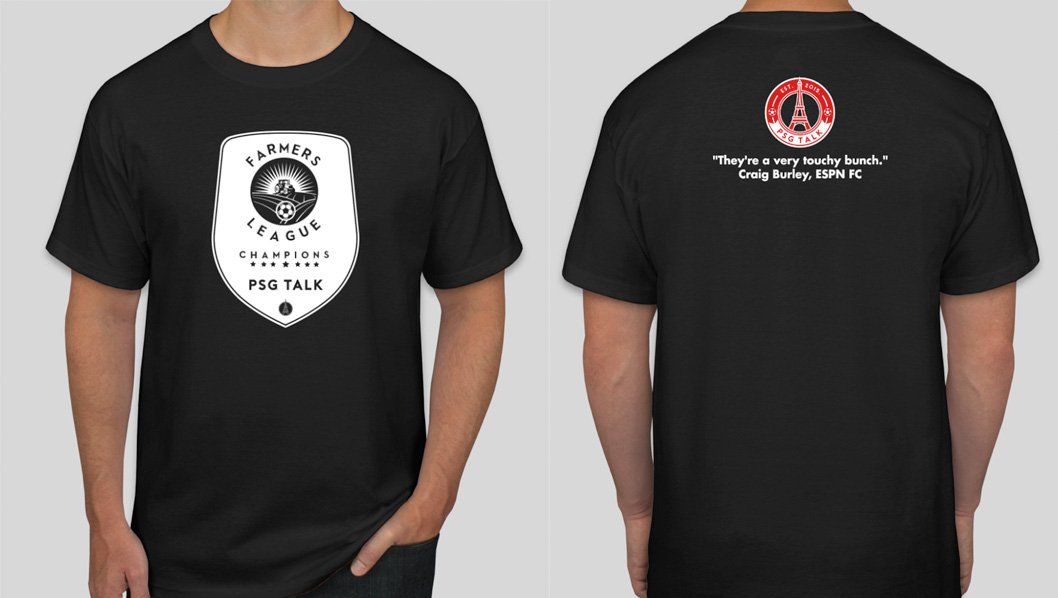 Subscribe to our podcast (iTunes) (Google Play) (Stitcher) (Spotify) and follow us on Twitter @PSGTalk