Paris Saint-Germain tied their largest win in Ligue 1 on Saturday with a 9-0 demolition over En Avant de Guingamp at the Parc des Princes. Thomas Tuchel's front line was particularly impressive on the night. Both Kylian Mbappé and Edinson Cavani recorded a hat trick and Neymar Jr. chipped in with a brace. Thomas Meunier capped things off with an 83rd-minute goal to complete the route. You would think all that firepower would have us excited and in a positive mood. Unfortunately, there's a lot more on our minds.
On this episode of PSG Small Talk, Marc Damon discusses the win that put Paris a provisional 13 points clear at the top of Ligue 1 but the meat of this show is all about Marco Verratti's injury and what it means for the remaining days of the January transfer window.
Verratti went down in the opening 15 minutes after a clumsy challenge. The Italian appeared to roll his ankle and was in a considerable amount of pain before being subbed off in the 19th minute for Julian Draxler. Reports state that Verratti was taken to the hospital for further tests and if you had to guess, there's a better than 50 percent chance he won't be available for the first game against Manchester United in the Round of 16 of the UEFA Champions League. That's kind of a big deal since Verratti is the only real midfielder Tuchel plays with any regularity.
What does this injury mean? Well, it means that PSG need to make a move in the January transfer window and they need to act now. It also means they may need to sell Christopher Nkunku to meet the asking price for a player like Leandro Paredes from FC Zenit Saint Petersburg. This is a life-threatening injury to PSG's Champions League lives and their survival depends on signing a world-class midfielder who can step in and perform on the big stage right away. Also, Tuchel, can you stop being so honest with the media? No one needs to know it's a serious injury and he was taken to the hospital. All that does is inflate the price for a replacement even more than it already is.
Thank you as always for listening and if you would like to show your appreciation for PSG Talk, we invite you to visit our Patreon page where you can buy our new "Farmers League Champions" T-shirt! Thank you and Allez PSG!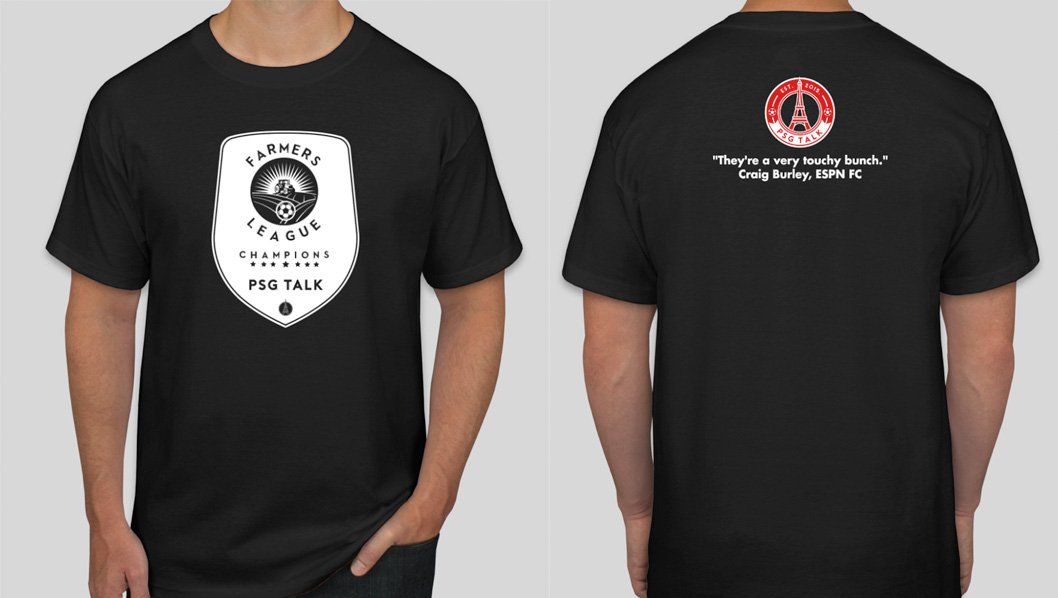 Subscribe to our podcast (iTunes) (Google Play) (Stitcher) (Spotify) and follow us on Twitter @PSGTalk