The hardest part about assessing Paris Saint-Germain's lineup is that they only play a handful of matches against elite competition every season. With all due respect to Olympique de Marseille, AS Monaco, and Olympique Lyonnais, PSG aspires to be mentioned along with Europe's elite clubs but they only played four matches against those types of teams all season (FC Bayern Munich and Real Madrid).
In those four games, PSG went one and three, winning only the first Bayern matchup and losing the final three. While a split with Bayern looks fine on paper, it should be noted that the first match was against the German champions at their lowest point all season and their manager was sacked the following day. I think most PSG fans would agree that the club still needs upgrades if they are to make the leap up to the next level of world football.
When it comes to summer transfers, many feel that the club's biggest needs are on the defensive end of the pitch. There hasn't been an established starter at the left-back position for most of the season, Dani Alves is clearly past his prime on the right side, and many supporters think the team may try to upgrade the goalkeeper–although I believe Alphonse Areola has improved greatly this season. Overall, I think the team's defense is actually in pretty good shape. Could the club use an upgrade or added depth at any of those positions? Sure, but what PSG really need to change if they want to finally reach the upper echelon of clubs in the world is the midfield. The most glaring need is a new holding midfielder. We've learned this year that Thiago Motta shouldn't be playing meaningful minutes anymore and Giovani Lo Celso's skillset is not a good fit for the defensive role (see the first half of the first leg against Madrid if you need convincing of that). Lassana Diarra has been able to cover that role a bit since he was signed in late January, but the 34-year-old is clearly not the long-term answer. Neither Adrien Rabiot nor Marco Verratti has shown that they can be consistently willing and able defenders, and finding someone to fill that role would take the pressure off of them.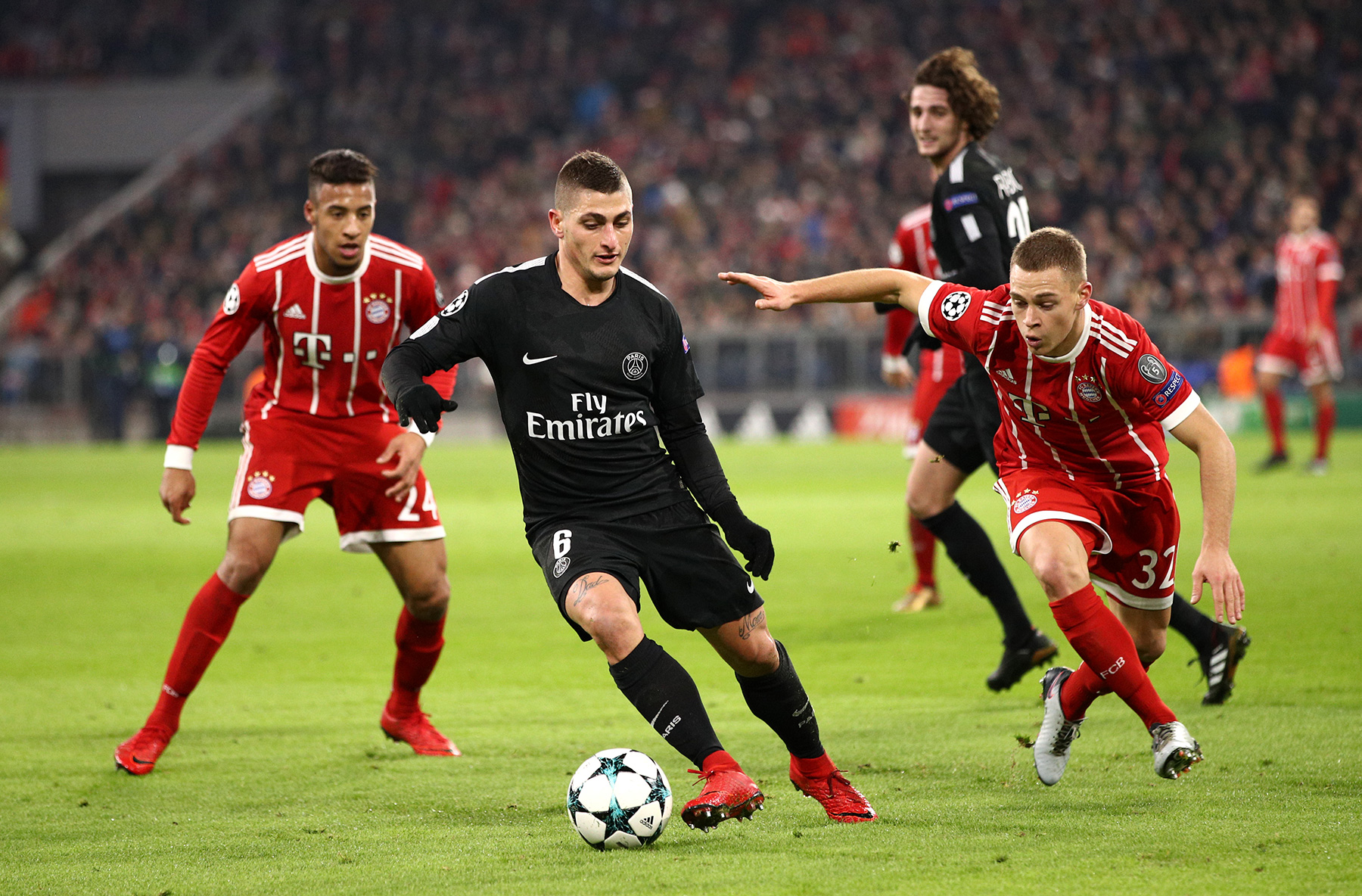 While the defensive midfield role is the most obvious need, I also think serious questions need to be asked about Rabiot and Verratti offensively. Particularly: does that combination have what it takes to control the midfield against teams like Madrid and Bayern? Against domestic competition, they can look like superstars–dominating the ball and picking out PSG's trio of world-class strikers for easy goals. It could be that they have reached their ceiling against top teams, or that the domestic games don't give them enough high-level competition to prepare for Europe's elite. They also may just need another season under their belt (particularly Rabiot who is only 23) to take a step forward next year, though, I think that is unlikely. Whatever the case, they were clearly exposed against Madrid in this season's UEFA Champions League. They just aren't the caliber needed to line up against the likes of Luka Modrić, Toni Kroos, Ivan Rakitić, Andrés Iniesta, Javi Martínez, Arturo Vidal, Kevin De Bruyne or David Silva. Rabiot and Verratti are very high-quality players and can certainly contribute, but I don't see PSG controlling the center of the pitch and making plays for the front line against great teams with these two playing the way they did all season.
Luckily, a club with pockets this deep have plenty of options for acquisitions. There are two courses they can take when supplementing the midfield, it just depends what you think the biggest need is. Monaco's Fabinho is a great fit as far as addressing PSG's defensive need. He's a midfielder who has shown he can play at a high level, and unlike any midfielders (outside of Lass) on the roster, he fills the defensive role, making him a great fit to play alongside Rabiot and Verratti. However, I do think if the club signs him to complete the midfield trio, you will need Rabiot and/or Verratti to take a step forward with their playmaking if they expect to ascent to the top tier of European clubs. That brings us to the other angle you can take: going after an offensive midfielder. One rumored target is Juventus FC's Miralem Pjanić. The Bosnian is a world-class playmaker with fantastic vision, who's played in a Champions League final. With the possibility of Neymar Jr. leaving after this coming season, I think the team needs to be aggressive in upgrading their midfield playmaking and adding a player of Pjanić's quality would take the offensive to another level. Fabinho and Pjanić are both good options, but if he's available, the team's number one priority should be acquiring Manchester United's Paul Pogba. The Frenchman is truly a prodigious talent, and his playmaking and technical skill would significantly raise PSG's ceiling. The native Parisian hasn't seemed particularly happy in Manchester recently, and PSG needs to be ready to pounce if his friction with manager José Mourinho continues.
Sometimes in football, very good isn't good enough. Rabiot and Verratti are a very good midfield tandem, but if PSG want to count themselves among the footballing elite, very good won't cut it. PSG need a midfield that can give them great performances against the toughest competition, and for that, they need to upgrade. It could be that adding a defensive midfielder like Fabinho could take them there, but I think it's more likely that an elite offensive playmaker could help them finally reach the later stages of the Champions League.
Subscribe to our podcast (iTunes) (Google Play) (Stitcher) (Spotify) and follow us on Twitter @PSGTalk