Back in the 1930s, the French devised a plan to deter the rapidly growing army of the Third Reich from attempting an invasion of the homeland. Under Minister of War André Maginot, they built a series of trenches, gun turrets, and other various fortifications on the France/Germany border. These fortifications were state of the art, and also deemed impenetrable by any pair of eyes that gazed at the sight. However, these fortifications did not extend from the Belgian border to the English Channel. The French sent troops up to that part of the border while leaving one unfortified section. That section was the Ardennes Forrest, and because the area was heavily fortified by large trees and rocks, nobody in the French army anticipated the Germans could penetrate. Of course, the Germans did and in months, Adolph Hitler was sight-seeing in Paris.
I give you this history lesson in hopes of drawing an analogy. For years, the capital club of France has operated under this "Maginot Line" philosophy. To be fair, when Qatar Sports Investments took over in 2011, the cupboard was fairly bare. PSG was an upper mid-table French club mired in years of inconsistency wrapped in mediocrity. An overhaul of the squad was necessary to bring Paris to the point where it is now. However, no matter how much money PSG spend to build up its fortifications, a weakness always remains. Now, this is not to say that other teams don't have areas where they can improve, they, for the most part, all do. It just seems that PSG's weaknesses tend to be found, repeatedly, over and over, in the biggest moments, without fail, every damn time.
Whether it be the bumbling and stumbling of David Luiz, the turgid decision making on and off the pitch of Serge Aurier, the loose passing of Layvin Kurzawa, the slowness in critical moments of Thomas Meunier, or the indecision and unconvincing nature of Kevin Trapp. I can't begin to recount the number of times before a big PSG match that we have discussed our weak link, prayed that it didn't crack, only to watch it do so at the absolute worst possible time with all of the world watching. You rarely leave a big PSG game marveling at the mastery of Marco Verratti, or the efforts of Zlatan Ibrahimovic, Edinson Cavani, and now Neymar Jr. You leave shaking your head at how an in-control situation suddenly spiraled into a hurricane of bad decisions and choices. Almost on cue, PSG takes a shot of Jagermeister at the exact moment when they need to be most efficient, mistake-free, and alert.
After all of these years, and all of these different players at what point do you look at the club as an existential structure. Paris has everything necessary to be successful. They have a well-stocked youth system, more money than some small governments, a loyal growing fanbase, a majestic historical stadium, and residence in the most metropolitan glamour city on the continent. And in the bigger picture, PSG has been a success beyond Qatar's wildest dreams, except in the big European matches. It's a blight on the gorgeous picture that has been the last six years of Paris Saint-Germain.
It is at this moment that you look to the coaches, Carlo Ancelotti, Laurent Blanc, and now Unai Emery, and it is incredibly easy to blame them. Each deserves criticism for how they handled the locker room and the tactics over the years. But they do not deserve to shoulder the blame themselves. It is a shared blame that goes from the trainers, coaches, players, ownership, and club president Nasser Al-Khelaifi. It's the mentality.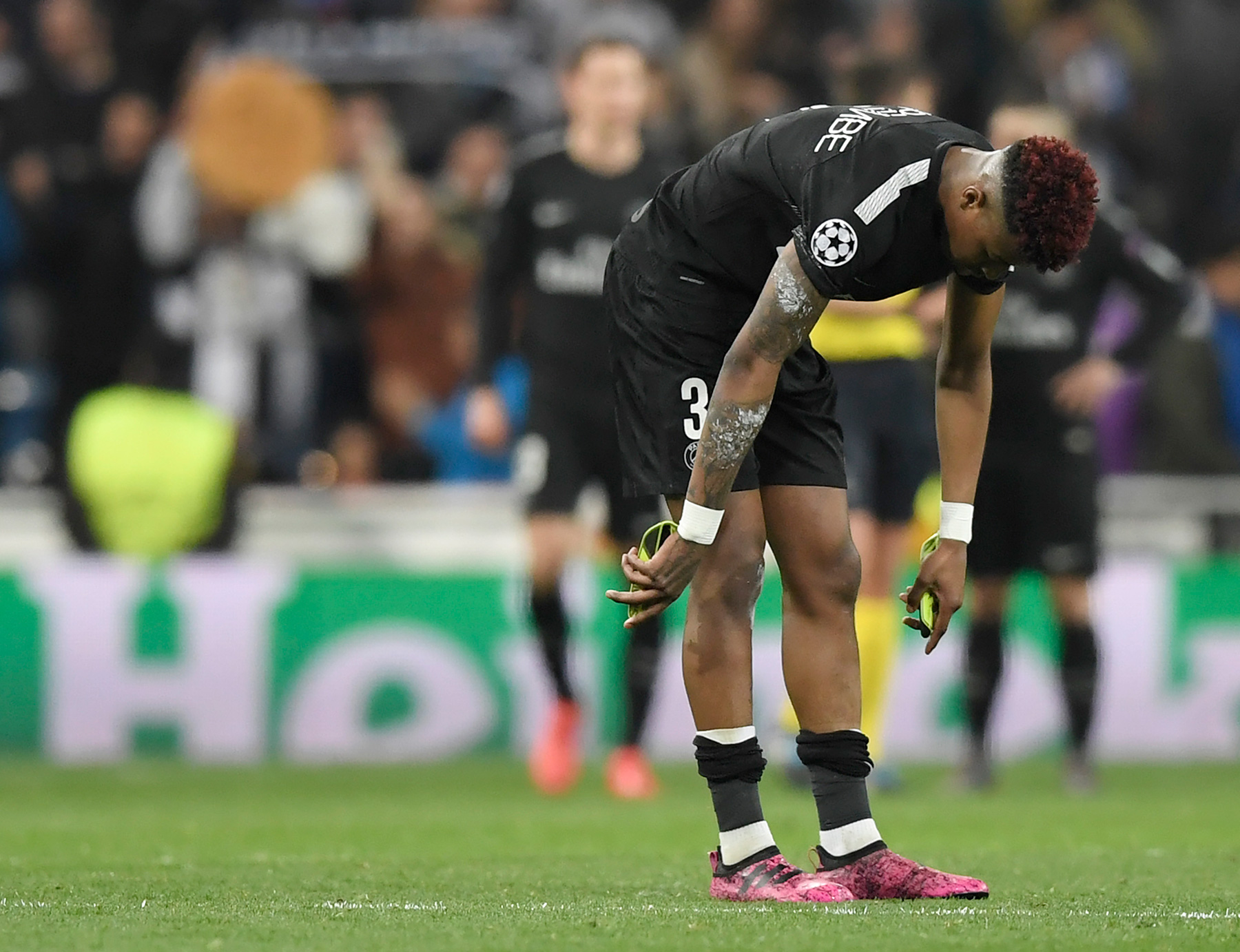 With players like Neymar, Kylian Mbappé, Cavani, Adrien Rabiot, and Marquinhos, we shouldn't be having another discussion about summer spending. How much money can you spend in one lifetime? The issue at Real Madrid was not talent, it was the mentality of the talent. Madrid players were playing the game to win. They attacked the final 10 minutes like a team that knew it could get the goals when it needed them most. PSG played tentatively, they played to maintain and keep from drowning. To be clear, if PSG spent the last 10 minutes parking the bus with the conviction of a late 90s Italian national team I'd be ok with that. If PSG had spent the last 10 minutes attacking the game like late 2000s Barcelona with conviction, I'd be ok with that. They did neither. PSG played like a team hoping that Los Blancos would hand them the tie, as opposed to taking control of the game either way. Like a boxer trying to survive till the 12th round after running out of gas.
PSG absolutely have the talent to take this second leg and advance past Madrid. However, the difficulty of the task will be compounded by their history of not being able to get out of their own way in big moments. To make another point, great teams and winning cultures take role players and make them better than they are by playing to their strengths and not asking them to do too much. Paris, on the other hand, has a tendency to take role players and heap enough pressure on them to where they crack and become noticeable weak links in the squad. PSG have the crushing expectation that everyone is expected to be a star. This is not only about locker room culture, or Neymar, or Emery's tactic sessions. Paris is not tactically weak, they are mentally weak, and under QSI, that has been their consistent vulnerability.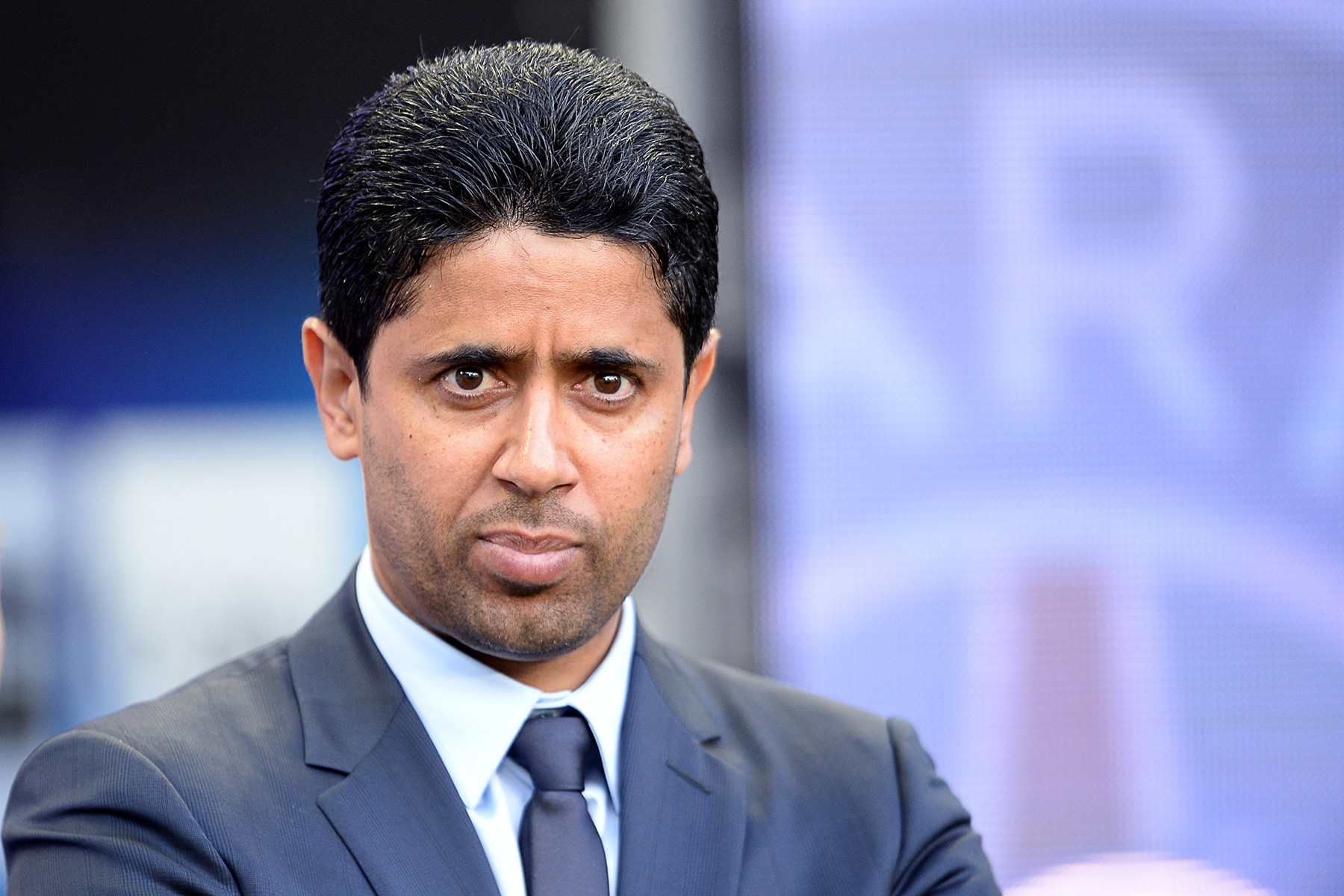 So whatever March 6th brings, and its fallout both positive or negative, the change that PSG will need to make in the summer is not going to be about buying more players. It will not be about feeding the ravenous wolves that make up most major fan bases. This will be a culture shift. The players will have to buy into a new coaching staff and a new philosophy. One that isn't based on rigid tactics or my way or the highway management style, but one based on building confidence and giving players the mental tools to navigate a high-stress football match without wetting themselves. They need a Phil Jackson-type leader (former NBA coach) who knows how to manage stars and their egos in a way that breeds success not only for the best players but for the role players as well.
For it will not be just Neymar and Mbappé who lead PSG to the UEFA Champions League title, it will be the role players who understand their place and can fit their games to complement and advance the stars forward. A defensive midfielder who will make the small but important interceptions. A left-back who keeps his shape and makes timely passes and crosses. A goaltender who is confident in front of goal and gives PSG's talented center-backs confidence to challenge higher up the pitch and not retreat like scattering fish when a boulder falls into the pond. The great thing is that (maybe except for the defensive mid) PSG currently have all of the talent necessary on the roster right now. No need to get Alisson, Alex Sandro, or Jan Oblak, or N'Golo Kanté. Money can buy a lot of things, but it can't secure confidence. The right coach will help that, and a patience by ownership will as well.
PSG have about a week and a half to find this confidence, and I'm slightly skeptical that they will. But even if they advance it is still not mission accomplished. Eventually, PSG will have to find a way to use these hard lessons of football and finally start building upon them. If they don't they will always be Europe's Maginot Line, pretty to look at, but uniquely vulnerable and ineffective when needed most.
Subscribe to our podcast (iTunes) (Google Play) (Stitcher) and follow us on Twitter @PSGTalk