It's finally here. After weeks of talking about the most important match of the season, Paris Saint-Germain is now just three days away from walking onto the pitch at the Santiago Bernabéu Stadium to face Real Madrid in the UEFA Champions League. Depending on the result, it's a tie that could forever change the club–for better or for worse.
It might be silly to put this much pressure on one tie but given the resources that have been poured into the club, especially last summer with the record signing of Neymar Jr., there are no more excuses. Unai Emery's men come into the first leg with a full squad with the exception of Thiago Motta who everyone expected wouldn't be fully fit anyway. They are more prepared than ever before and Madrid has never looked worse than they have this season. If PSG plan to take that next step on the European stage, now is the time to do it.
Of course, whether or not PSG will take that next step remains a mystery but that hasn't stopped some of our expert contributors from weighing in with their opinions. Read their insights and don't forget to share yours in the comments or find us on Twitter @PSGTalk.
Ever since the day Neymar Jr. signed on the dotted line for PSG, all roads have led to a moment such as this. Even more than the money, the reason Neymar left FC Barcelona to join Paris was for the chance to lead his own team into a European football cathedral and begin his ascent to the throne of world football that his former teammate, Lionel Messi, currently sits upon. Sure, whatever happens at the Bernabéu will be a result of an all-around team performance, but the brightest spotlight will shine squarely on the Brazilian.
Paris will have to play with 100 percent concentration and effort. No real margin for error against a team that despite it struggles can play a mental game of chess as well as any team on the planet. For me, the key ex-factor is academy graduate Alphonse Areola, who will be under immense pressure in his first major test. If he is solid on set pieces and capable of stopping the outside shooting Madrid, PSG will be in great shape. But, if Areola cracks, the tie may be over earlier than anticipated. Expect Madrid to control possession, but lack the incisive edge. PSG can be a phenomenal defensive unit when focused and driven. Also, expect each team to play fairly cautious as to prevent the other from countering and exposing shaky back lines. A majestic header off a corner from Cristiano Ronaldo, and a Neymar golazo will be your only scoring action, leaving PSG in phenomenal shape headed back to the Parc des Princes.
Final Score: 1-1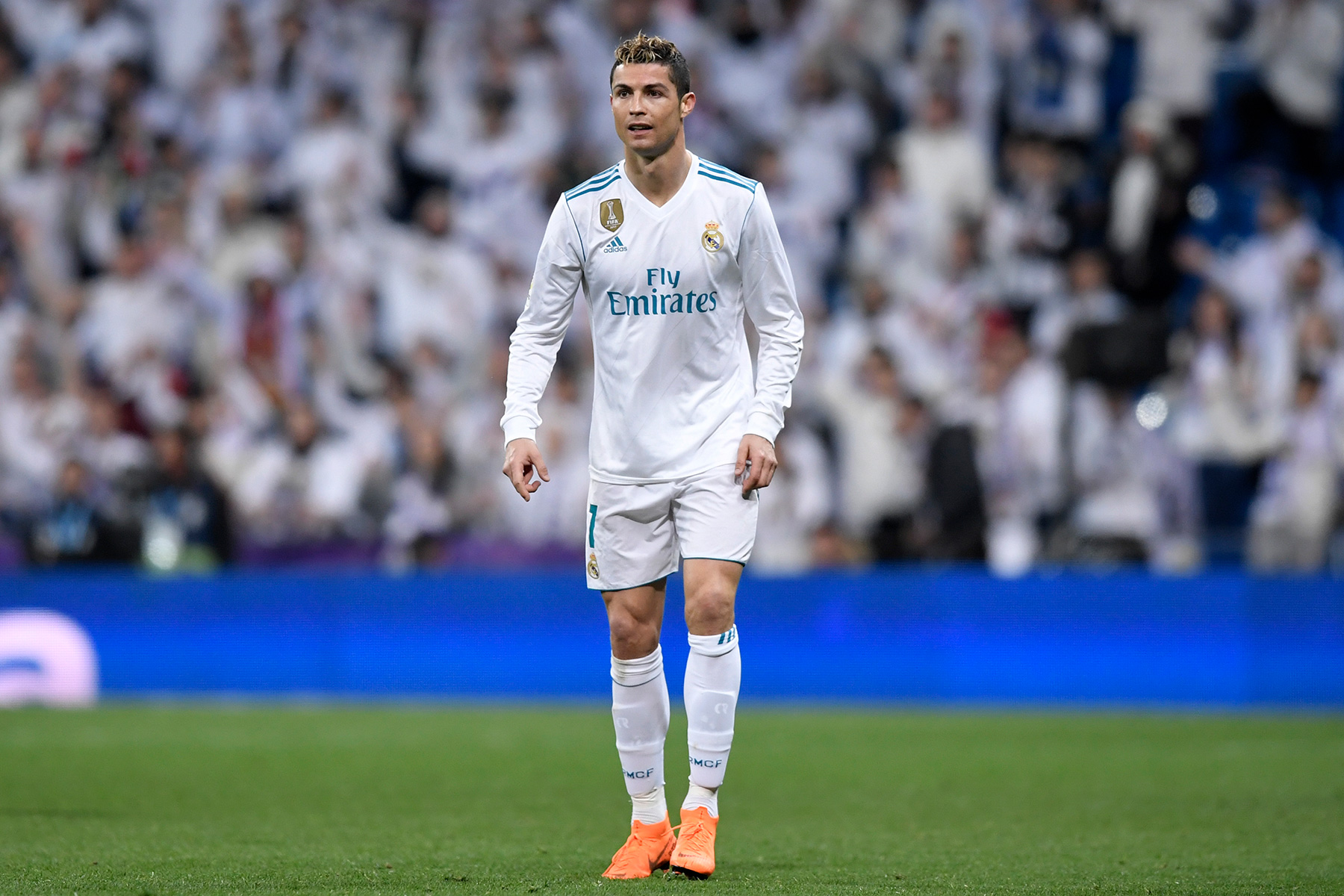 A draw on the road is the best case scenario for PSG, however, part of me believes they can do the unthinkable and win 2-1. Madrid isn't what they were over the last few seasons considering the amount of depth they've lost. Their most recent debacle against Levante UD will certainly boost the confidence of PSG players. Furthermore, Barcelona and Tottenham Hotspur have both gone into the Bernabéu and have won or drawn, so it's possible for Paris to get a favorable outcome in the first leg.
For PSG to go into hostile territory and add to Real's misery, there are two x-factors who will determine how the match plays out. First, everybody's favorite left-back in Layvin Kurzawa will have to limit his blunders. If he can giveth more than he taketh, PSG supporters will finally be able to calm their nerves. Then there is Neymar. This game is why the club spent all that money to bring him to Paris. Now, people will say one player cannot put a team on his back in football and drag them to a win, well, this man can as PSG witnessed last season when he played for Barcelona. Neymar has experience playing under the bright lights so the stage won't be too big for the Brazilian.
Super Bowl sunday was a whole week ago, but with the huge PSG-Real Madrid first leg now close on the horizon, the sense of grandeur is still in the air. Let's get one thing straight–both teams are very good and (luckily) more equal than ever. Real Madrid go into the game out of the Copa del Rey and by all logical assumption, out of the La Liga title race too, so they have a lot to prove in the Champions League. PSG are finally holding themselves to a higher standard with consistent, ruthless wins and beating Real Madrid will be a surefire way to cement that new bar to hold themselves to. Emery should know Real Madrid's weak spots (even though there aren't very many) from his time with Sevilla FC so expect a lot of overlapping from fullbacks and a lot of defending from Thiago Motta (if his fitness permits) or Lassana Diarra.
I'll be conservative and go with a 1-1 draw, but, with these clubs, anything can happen.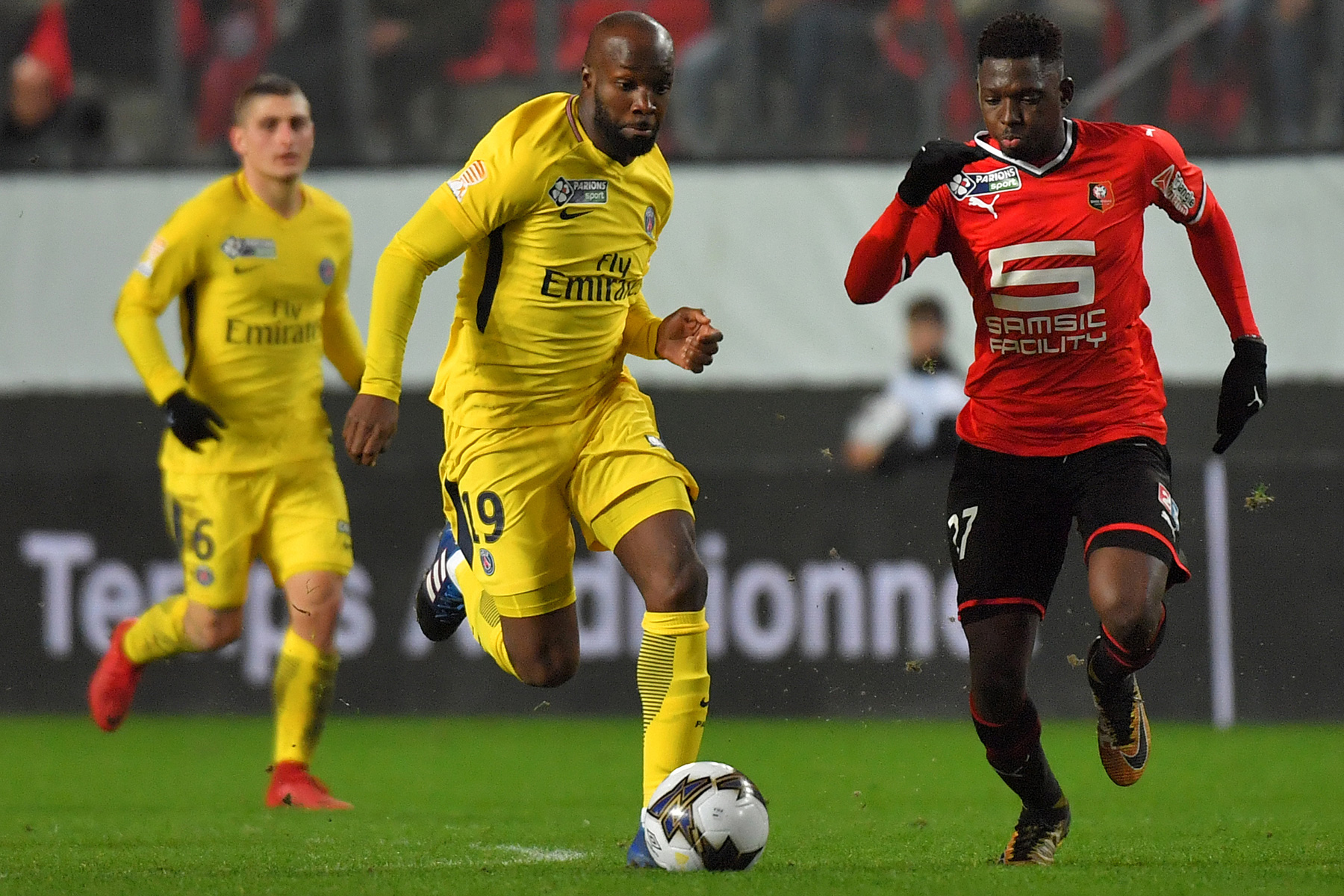 This first leg is wide open and there are too many uncertainties with both teams to know how the story is going to unfold. Madrid has been on-and-off their game and Paris still hasn't convinced in big away games (5 defeats and 1 draw under Emery so far).
But, playing at Madrid first is a clear advantage for PSG. Paris can be 3 goals down, score one, and if it ends 3-1 Real, the Parc will be in absolute fusion three weeks later for the return game and we all know the team can have its own remontée.
As much as PSG hasn't been impressive in away games these past two seasons, the Parc des Princes has had some glorious nights like with the 4-0 vs. Barca last season and the 3-0 victory over FC Bayern Munich this season in the group stage.
Prediction: 2-1 Madrid
Emery's big game away record is terrible–that's just a fact. We knew it when he joined, we knew it all last year. The players probably know it too, but the trauma of last year's 6-1 defeat to Barcelona may have forced them to get over whatever mental hoodoo they might have. Real Madrid are in bad, bad form, but form goes out the window in games like these–at the same time, the last time PSG came up against a team in bad form in the Champions League, it was a dominant 3-0 win over Bayern.
The cards for me are hard to read because both coaches know their lives are on the line in this tie. Emery has no wiggle room, Zinedine Zidane has no idea how much he might have, whoever loses will take a big hit to their job security. I'm still going to say Madrid are favorites, but PSG are better than Tottenham, and we saw how that went in the group stage. I'll say 2-2 draw away as my official prediction, but really I just think both teams will score. If we keep a clean sheet I'll open the next podcast with some kind of embarrassing karaoke [Ed's note: We'll hold you to that!].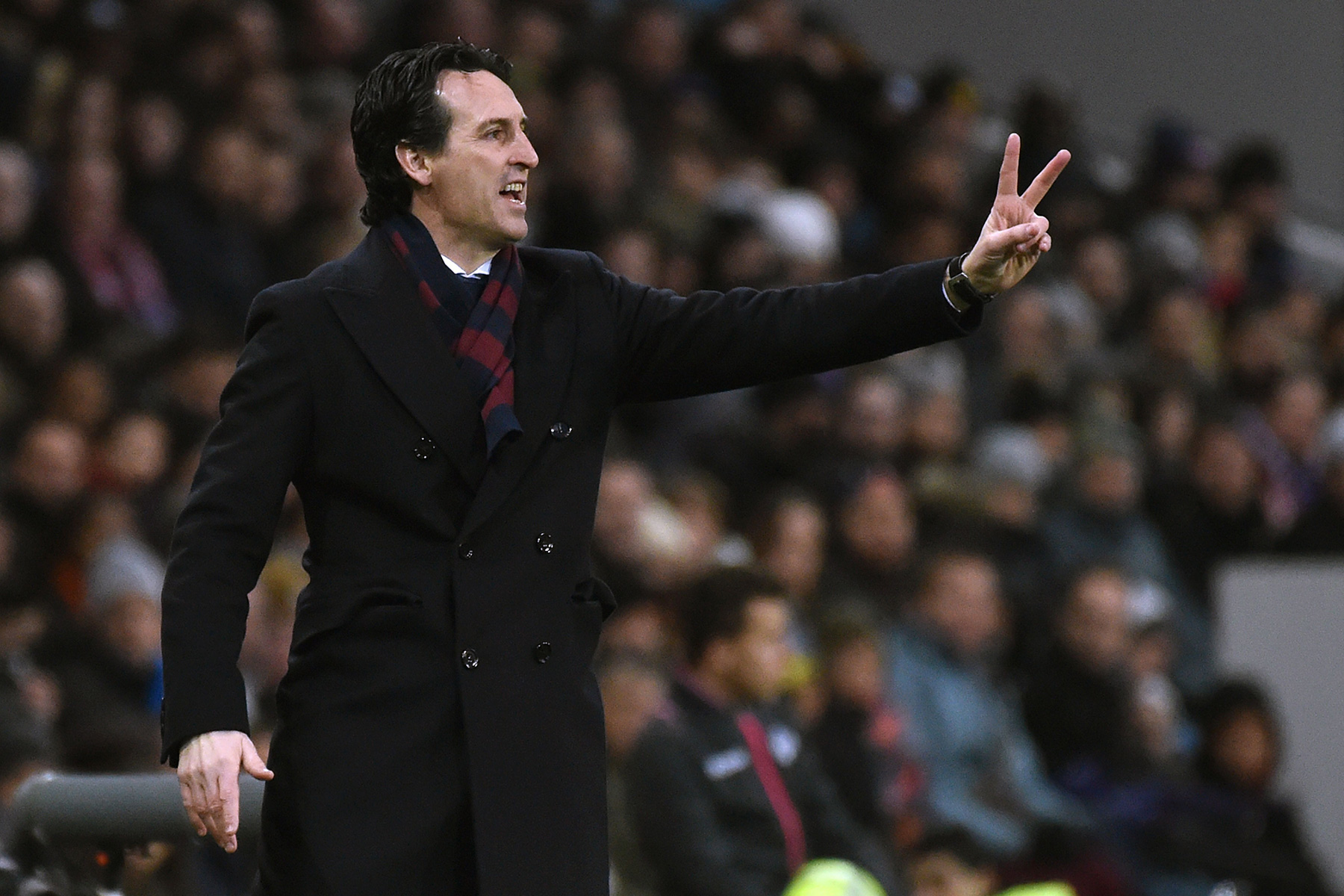 Everyone from my parents, coworkers, and a few friends have asked me if I have any plans for Valentine's Day and my answer to them all is, "watching the Real Madrid vs. Paris Saint-Germain match." As a fan, it's all I've been thinking of, and if I'm being honest with myself, I'm ready to get on with it and for it to be over. I've become weary of reading think pieces from pundits painstakingly trying to pinpoint a single "major" storyline as I think the matchup itself and whatever the outcome is, will be the major storyline. Clearly, this will be a star-studded affair with many implications, from key players, both managers, and the state of both organizations…a lot to dissect.
Personally, I'm interested to see who Emery starts at left-back more than I am at the defensive midfield position because it will give us a preview into his approach for the match. Even with my disgust of Kurzawa's form, I would consider starting him only in the second leg if PSG finds themselves needing to be aggressive on offense. As far as who starts on the right wing, I'll be at peace with whoever Emery chooses between Kylian Mbappé or Angel Di Maria. My x-factor(s) for this match will be the Brazilian tandem of Thiago Silva and Marquinhos with an emphasis on the elder statesman. We know their quality in Ligue 1, for their national team, and in the group stages of the Champions League, they're world class. For those who don't know, Silva is my favorite football player, ever. Despite that, I'm able to be objective and say he has come up small in some big matches for PSG as the captain when it comes to galvanizing the squad when the game begins to get out of hand and a few mental collapses as a defender–it's never a technical issue with O'Monstro. I think how he and Marquinhos are able to defend what I think will be waves of Real Madrid blitzes and attacks will be imperative for the score Les Parisiens take back to the Parc des Princes for the second leg. This is a massive opportunity for the co-captains to put the world on notice and I'm optimistic that they will have a monster game in holding Real Madrid to a single goal and PSG scoring two goals by Edinson Cavani and Neymar Jr. I'm going with 2-1 Paris.
It's hard to pinpoint exactly how PSG will perform in Champions League knockout matches these days because of the inconsistency they have shown during the last few seasons.
Four years ago, the venue for the Parisian elimination came in the form of Stamford Bridge at the hands of Chelsea FC in a closely contested 3-3 draw that swung in Chelsea's favor due to away goals. The season after that, PSG drew Barcelona for the second time in three seasons and this time the result was anything but contested with the soon-to-be champions progressing rampantly in a 5-1 aggregate victory. The next season, PSG were disappointingly beaten by Manchester city 3-2 on aggregate, and last season, after the brilliant 4-0 win, Les Rouge et Bleu deflated massively in the return leg to lose 6-5, and were eliminated by the Catalan club for the third time in five years.
This year, PSG are set to face the mighty Madrid for a place in the quarters and predicting the result in the first leg at the Bernabéu is anyone's guess. According to Emery, PSG have never been as prepared as they are now to face a matchup of this magnitude and he is confident of his side's chances. Others say Real has by far more pedigree and experience in the competition and that might be just enough to see them through to the next round. The extra motivation and pressure should be able to bring out the best in every player for both teams but considering Madrid's faulty form this season, PSG would be foolish to let this opportunity fade away. Today, Les Parisiens probably have the best squad to ever represent the French capital and should find the goals to take them into the quarter-finals. In my opinion, another big surprise win is in store for PSG fans to once again believe in the dream of European success.
Real Madrid 0-2 PSG
Ed
This might be controversial but I want Emery to put out the most offensive-minded starting XI he can. That includes Mbappé up front with Cavani and Neymar as well as Lo Celso in the midfield with Marco Verratti and Adrien Rabiot. Hell, let's go with Kurzawa at left-back because you never know, he might blast a 35-yard volley into the back of the net. PSG need to be the aggressor from the opening whistle so I would advise Emery to roll the dice and go for the throat in the first leg. If Cavani can score one of his patented early goals, the crowd will turn on Madrid and it will get ugly for them quickly. Madrid doesn't have a single player capable of matching the pace of Neymar or Mbappé and I expect both to put on a show for the world to watch.
3-1 PSG with Cavani, Neymar and Mbappé all scoring.
Subscribe to our podcast (iTunes) (Google Play) (Stitcher) and follow us on Twitter @PSGTalk