The Ligue 1 season is already halfway over so I thought now would be a good time to give the readers of PSG Talk a general recap of how things are going in Le Championnat. Here to assist and offer his unique perspective is a long-time viewer of the league, PSG supporter, and my friend on Twitter, Michael Galbraith, also known as @Mike_Ligue1. Enjoy the first edition of "Ligue 1 With Mike."
Marc: Hey Mike, for the site I thought a review of Ligue 1, in general, would be extremely informative for our readers. Since you are one of my favorite follows on Twitter for Ligue 1 coverage and an avid follower of the league for years, you were the first person I thought of. Plus, our Twitter exchanges are always great. First of all, tell the readers how long you have been watching Ligue 1, and who your favorite team in the league is.
Mike: I'll make this short but sweet. I've been going to and avidly watching Ligue1 for 30 years, since 1988. I've always loved my hometown club of Paris Saint-Germain. I follow Montpellier HSC and AS Saint-Étienne very closely also. Ligue 2 is another passion of mine and extremely underrated I might add.
Marc: Nice, I'll start with a general question then. Compare the quality of the French league this season to the quality of the previous seasons you've experienced. The era of Olympique de Marseille dominance in the early 1990s, the Olympique Lyonnais run in the 2000s, and compare it to what PSG has faced this season and in recent seasons past.
Mike: Lyon's run, in my opinion, was a product of poor finances throughout France. Most clubs struggled to put a product on the pitch worth watching, to be honest. Lyon has always had a great academy, which inevitably has more longevity than money does bar Qatar Sports Investments currently. Not taking away from the seven championships in a row one bit.
Marseille was much different. The club was accused of bribery with Valenciennes Football Club in 1993 and eventually paid the price in 1994 as they were relegated to Ligue 2 for their actions. However, 1989 to 1993 was a great time for them. I mean, Marseille had players like Jean-Pierre Papin, Didier Deschamps, Chris Waddle, and Eric Cantona, how could they not be successful? Four titles and a European Cup isn't too shabby.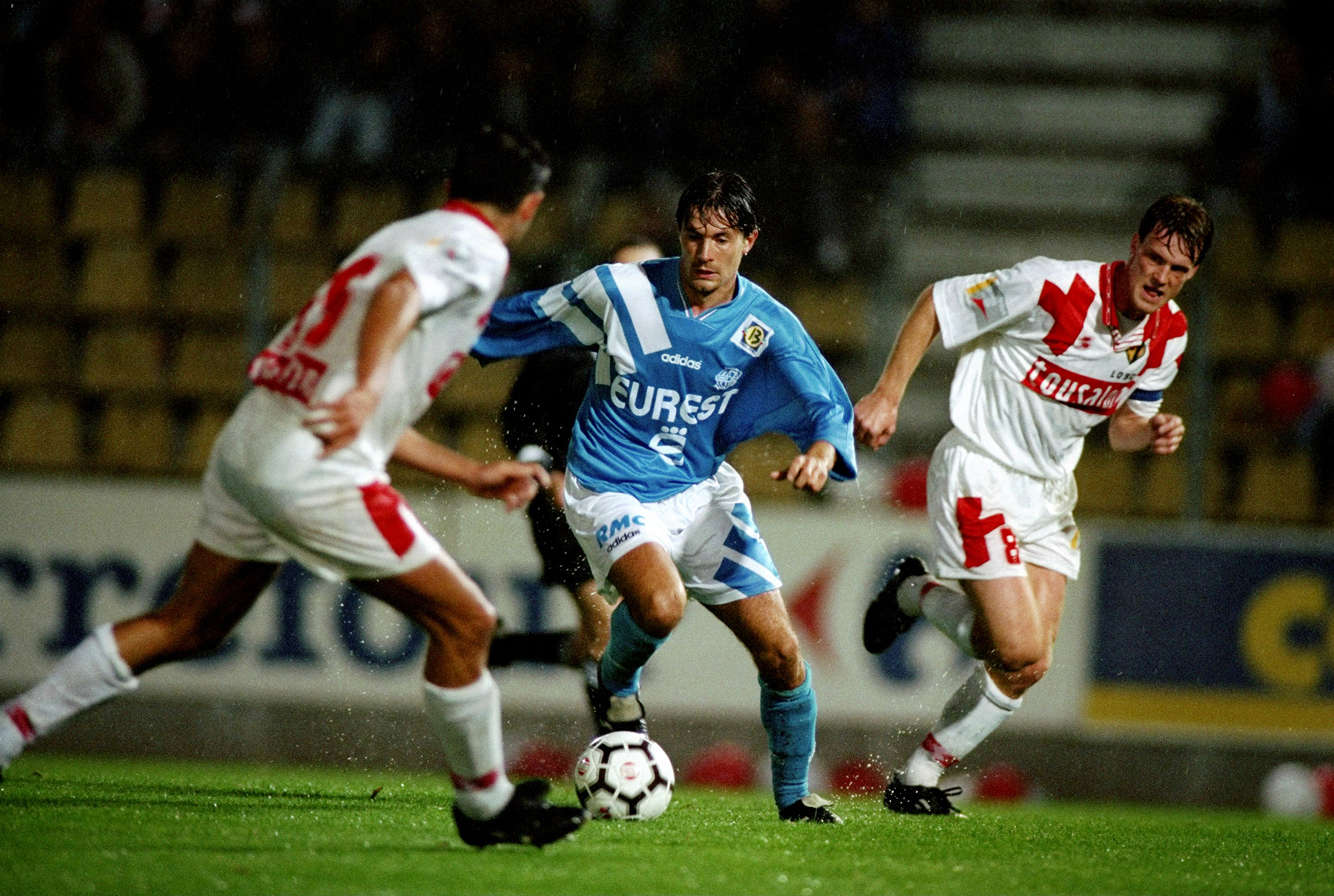 PSG, on the other hand, was inconsistent in the 1990s. They had great players like George Weah, Ronaldinho, and Pauleta. Canal+ bought the club and set them into ascension before falling back in the late 90s until QSI purchased the club in 2011. PSG, unlike OM and OL, never really put the emphasis on their academy and French youth players (which I'm envious of). Instead of building a club of tradition, philosophy, and passion, Paris chose to build by what will fill seats, sell jerseys, etc. Hoping to become a big club, PSG has and more than likely will always be, a small club with big club aspirations.
Marc: To expand on your point about you academies, it seems like the French club strategy is to develop young, raw, inexpensive talent that can eventually develop and be sold to larger non-French clubs, (think Thierry Henry, Eden Hazard, etc.) Explain that philosophy and how teams in France have thrived, and sometimes failed with that strategy.
Mike: That for me is the new recipe for French teams to "survive" with the way the market has gone recently. Players like Hazard and Henry that you mentioned did not break any transfer records that I can remember when they left Ligue 1. OL seem to be the best at keeping their youth players (the longest I should say) but they also take their young talent more seriously than clubs like PSG.
I don't really think a club has failed with this philosophy but I don't think anyone has thrived either. AS Monaco plays in front of 8,000 supporters yet has always produced great young talent. They have a high turnover rate, which doesn't allow for a sustainable future. PSG allow their youth, for the most part, to leave without signing a pro contract, which to PSG, is OK because they have money now. I like OL system for producing and grooming youth just not a fan of Lyon owner Jean-Michel Aulas, but who is?
Marc: A team that tried a different strategy this year was Lille. They brought in Marcelo Bielsa and signed loads of young talent to decent contracts. Six months later they are in the relegation zone. What happened to Lille, and can they fix it in time to stay up?
Mike: For me, it's a simple answer. Too much change in a short time. Formation, players, and philosophy. The roster they put on the pitch is definitely better than their current place in the table. Bielsa was a horrendous choice as manager in my opinion. Now that Bielsa has been sacked, Lille must catch up and that's difficult with young players when their confidence has already been taken away.
Bielsa doesn't give choices in training and is very very hard on players. He showed weakness against Valenciennes by kneeling and doing the crucifix on the sideline during the shootout. He simply lost the players. They will stay up. Will they fix their problems? Probably, but ASSE is in a downward spiral right now. I'd be more worried about them. PSG, by the way, has NEVER been relegated, the only club in France to boast this.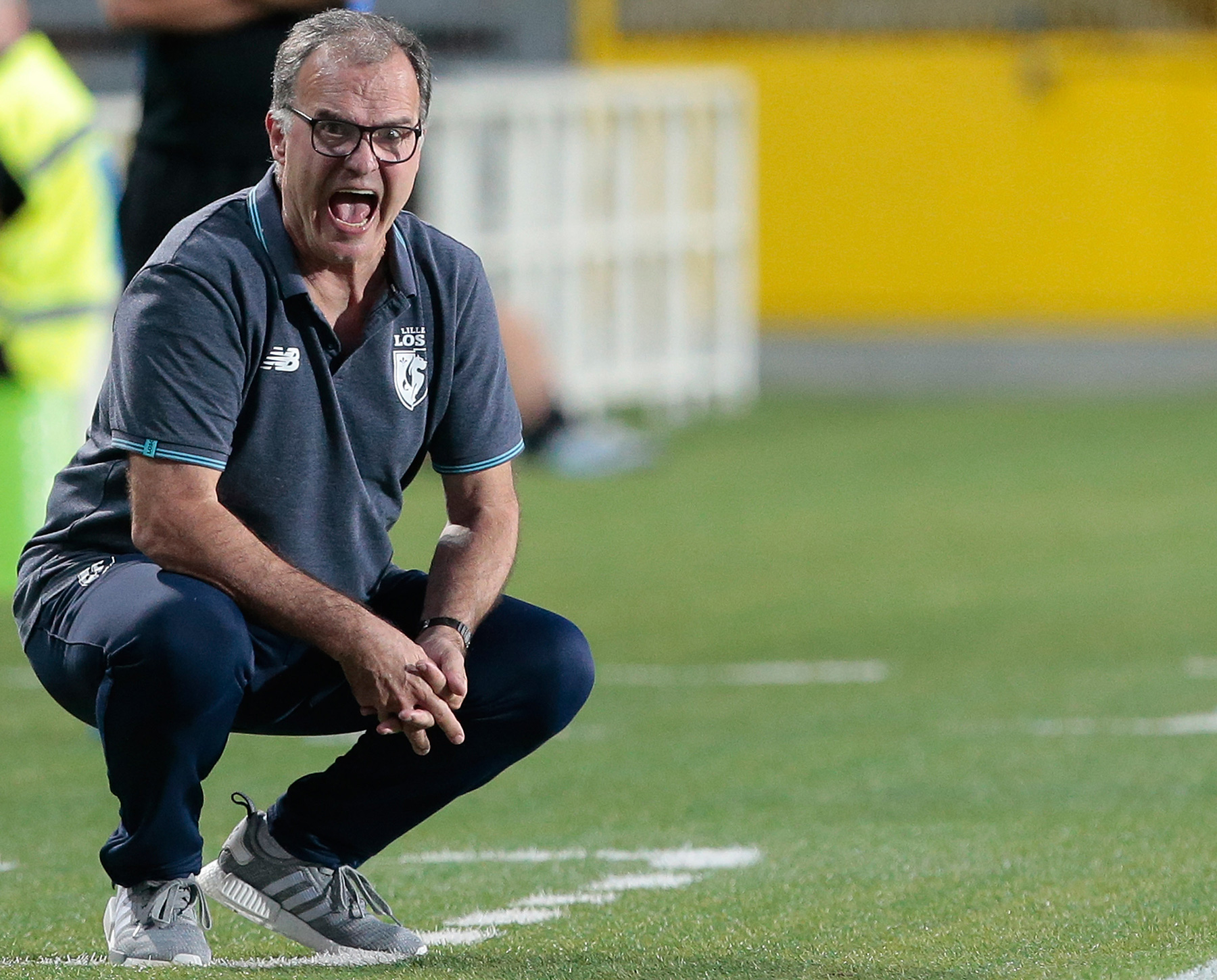 Marc: I'd agree with that when it comes to Lille. Bielsa tried to do too much too soon and in a league with relegation, you can't afford those types of growing pains out of the block. A team that didn't stumble out of the block was St. Etienne, however, as you said the club is in a spiral right now. They've struggled to score the last few years and their usually solid defense has been letting them down. Talk about how it has all gone wrong for ASSE since the Oscar Garcia divorce.
Mike: When you put all the pressure on your defense and Stéphane Ruffier to keep you in matches it will eventually catch up. They aren't, and never really were, a possession club. When you score you ease the pressure in your own mind and remove that "oh here we go again" doubt. Les Verts are much worse than they are showing. Loïc Perrin has expressed this recently in an interview I read over the past few days. He admits how it is going down. Christophe Galtier knew it was a sinking ship and abandoned it at the right time to join Lille. He took this club as far as it was going to go. For a club with the most Ligue1 titles, it sure looks gloomy, for now.
Marc: They've never really replaced Pierre-Emerick Aubameyang either. I really hope they stay up, seeing as they have that wonderful, if not slightly dangerous fanbase, and those beautiful green kits. To me, of all the French clubs, they are the most French. Turning to the two surprises of the seasons so far, Montpellier, and FC Nantes. Montpellier mourning the death of chairman Louis Nicollin, and Nantes hiring Claudio Ranieri. Both have done it with great defense and some timely scoring. I've really enjoyed watching the likes of Giovanni Sio, Isaac Mbenza and Préjuce Nakoulma for Nantes.
Mike: Let's start with Nantes. They finished 7th last season, had a negative goal difference, but after Sergio Conceicao took over as manager they really blossomed. Ranieri really hasn't done much with this squad but manage. He didn't get to make transfers he wanted and appears this is a one season thing. They still have a negative goal difference this season and while they are in 5th place, I really wouldn't call Nantes a success yet.
Now for my beloved Pailladistas. This season's major turnaround is much more dramatic than Nantes. Last season they finished in 15th place but now find themselves in 7th with a much-improved goal difference (-18 last season and +5 this season). They also lost my favorite Ligue 1 player in Ryad Boudebouz to Real Betis, Steve Mounie to Huddersfield Town amongst others. They did bring in my favorite Ligue 1 goalkeeper in Benjamin Lecomte, Sio, and Pedro Mendes from Stade Rennais FC and Ruben Aguilar from AJ Auxerre. Less we forget the loan of Jonathan Ikoné from PSG, so I feel they have lost two key players but upgraded in the meantime. Nicollin passing has created a bond that may only last the remainder of the season but hopefully, it's a foundation for future success. As of late, MHSC has been a little less defensive and a little more attacking thanks to the best left-back in Jérôme Roussillon.
Marc: Turning to the top of the table. Assuming that PSG can hold on (not a 100 percent assumption) who do you think finishes 2nd, 3rd, and 4th. For me it will be OL, OM, and then Monaco. I haven't been impressed with Monaco all year in what has turned into a bit of a rebuild. Marseille might be the weakest of the three teams but Florian Thauvin is having a rebirth and they have been better defensively. OL for me is the by far best of the three, well rounded from front to back. Your thoughts?
Mike: I really cannot argue with your assumption's there. Barring an unforeseen injury to a key player on any or all of these clubs at this point it isn't a matter of who finishes where just a matter of how few points does PSG win by. I see OL winning the league in the next couple of seasons. The QSI project has to show some progression, which, in my opinion, it hasn't and I predict will have to end at some point. OM are the wild card team. They also beat PSG (not really) but for Edinson Cavani brilliance. It is great for French football to have four legit contenders much like Premier League and La Liga.
Marc: That's the top, let's talk about the bottom. Right now the teams in the relegation zone are FC Metz, Toulouse FC (who just fired their coach Pascal Dupraz), and Lille. With nine teams within 7 points of 18th place, who do you think gets relegated at the end of the season. My three would be Toulouse, Angers SCO (despite my favorite non-PSG player Karl Toko Ekambi) and Amiens SC (not enough goal scoring).
Mike: I hope Metz stay up but the poor start has them way behind the eight-ball, so I think Metz, Toulouse and Troyes AC. I'm always wrong when it comes to relegation so it will probably be ASSE, LOSC, and Angers.
Marc: Who have been your top five players in the league this season?
Mike: In no particular order…
Jérôme Roussillon
Houssem Aouar
Karl Toko Ekambi
Kylian Mbappé
Florian Thauvin
Marc: I'd probably stick in Neymar Jr. over Auoar but that's a discussion for another time. For me, Ekambi has been one of the most underrated forwards in France for the last two years. The late bloomer but is a complete forward. I'm impressed by Roussillon's leadership as well. Final question, give a brief summary of what you've seen from Ligue 2 this season. My highlights have been the resurgence of Stade de Reims (a classic French club with loads of history) and a potential Parisian Derby next season.
Mike: You saw my tweet about my Paris FC huh? Well, I'm not convinced that they will make the jump up to Ligue 1 but they were very lucky since they were relegated out of Ligue 2 last season losing both playoff matches with US Orléans 1-0 only to be back due to the problems of a certain Bastia side. Red Star FC could be promoted to Ligue 2 next season, which would potentially set up a Paris derby between them and Paris FC.
Reims running away with the league, far superior to Nîmes Olympique, Auxerre or Paris FC for that matter. The fight for 2nd and 3rd is a tight one and even Stade Brestois 29 in 7th place have a chance to jump into the conversation.
Ligue 2 Is in my honest opinion the best 2nd tier of any league in Europe including the close English Championship. The talent, the atmosphere and the history of the clubs are just outstanding along with the overall product on the pitch. If you haven't watched it you definitely should. It's tough to keep up with Ligue1 and to add Ligue 2 is definitely a difficult task. I do my best to be a reliable source on both.
Marc: Well Mike, I've had a lot of fun doing this, and I think that any fan of PSG should try and watch as much of the league as they can. The football culture in France is different, unique, fascinating, and it's a great competition to follow week in and week out. Thanks again for doing this with me, much appreciated.
Mike: Absolutely, hopefully you got what you were looking for.
Marc: I did, thanks again.
Subscribe to our podcast (iTunes) (Google Play) (Stitcher) and follow us on Twitter @PSGTalk