Ah, transfers. Love them or hate them, they make the football world go around. For a big club like Paris Saint-Germain, you have to mean business when talking transfers, something the club certainly did last summer. However, while the acquisitions of Dani Alves, Kylian Mbappé, Neymar Jr. were a statement of intent for the upcoming season, the squad remains insufficient to compete at the top level of European football, something I pointed out in my last article. I decided to have a short look at who PSG could acquire within the coming year to sort out squad depth.
Jan Oblak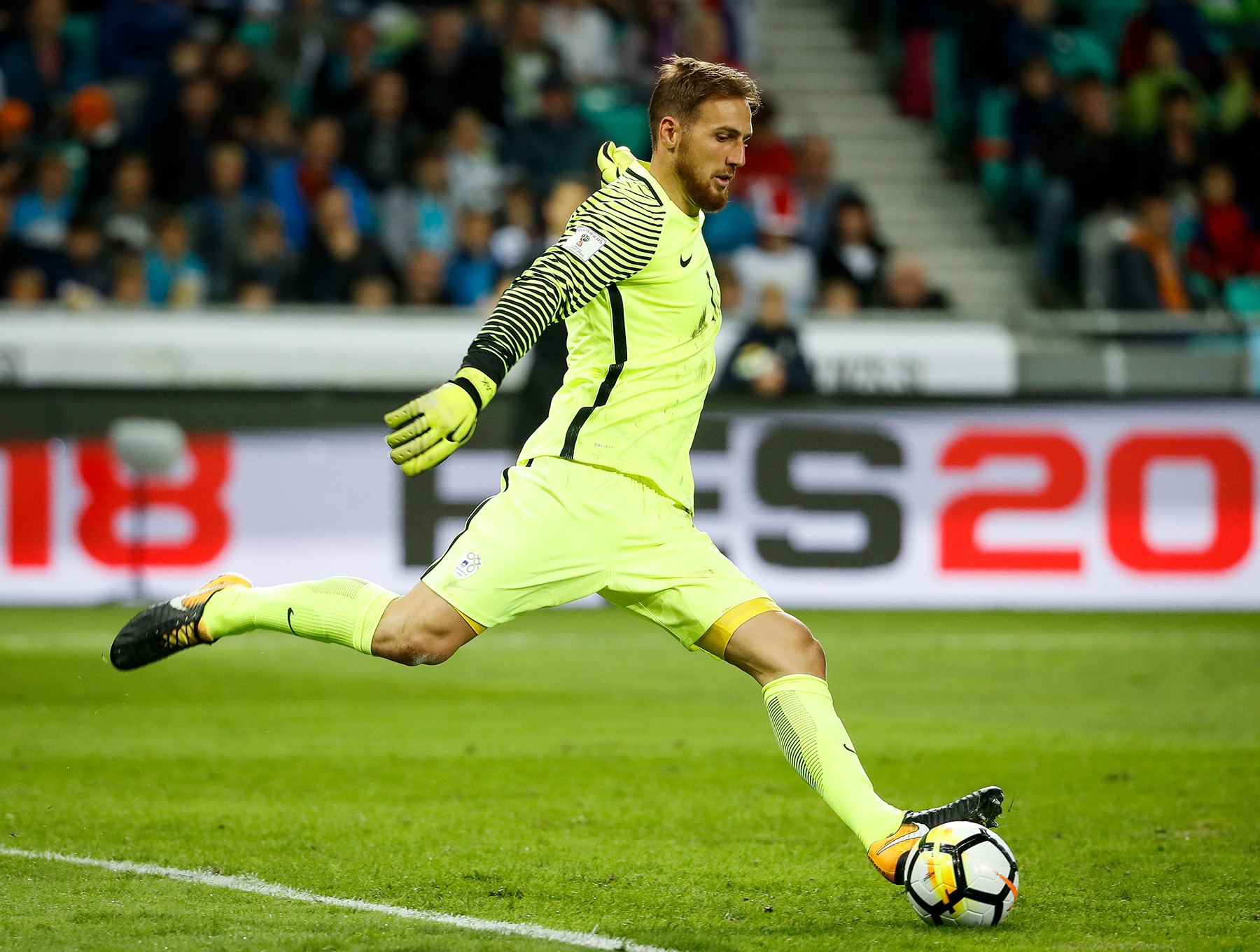 Besides PSG, Europe's top clubs all have something in common: top goalkeepers. Once you think about it, PSG's two options between the sticks are no better than Sven Ulreich, Wojciech Szczesny, Kiko Casillo, Claudio Bravo, and Jasper Cillessen–the backup keepers to Europe's best clubs. If PSG want to be taken seriously, then they should be serious about getting a world class keeper.
Luckily for PSG's sporting director, Antero Henrique, the answer is already out there in 25-year-old Jan Oblak. He's tall, strong, has amazing reactions and actually commands his defense. He's everything PSG need. The Atlético Madrid man is now spending the fourth season of his career with the club and, with all due respect to Diego Simeone and the organization there, has very little to show for it. The other big names at the club are already heavily linked to moves elsewhere, so a move for Oblak wouldn't come as a massive surprise.
My Verdict?
Buy, buy, buy. (In the summer)
Eliaquim Mangala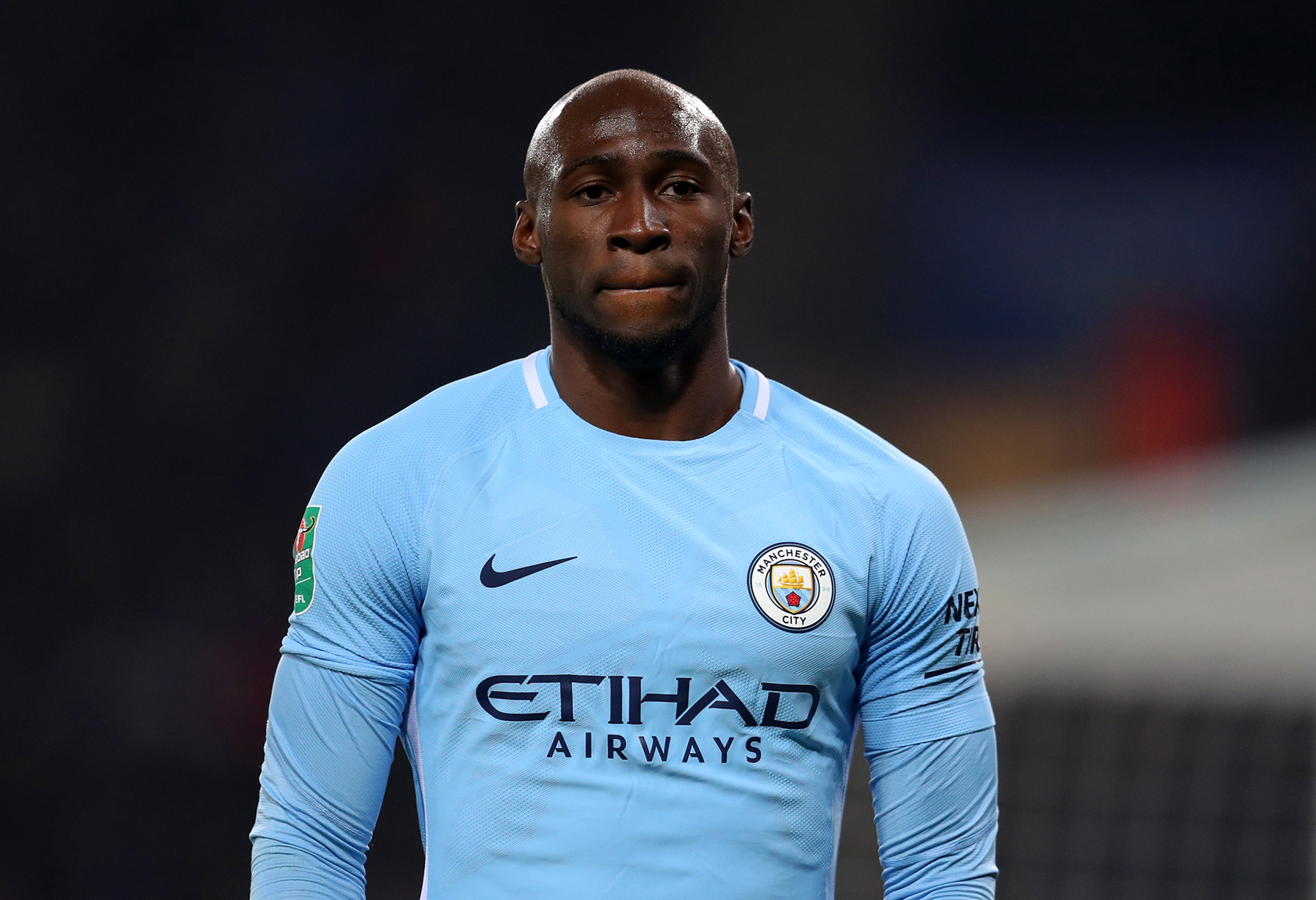 PSG is in desperate need of depth at the center-back position. Since David Luiz's move to Chelsea FC in 2016, PSG have (somehow) managed to go a season and a half with only three professional center-backs. When disaster inevitably strikes, someone has to answer the call.
Eliaquim Mangala isn't the best for the job. There are plenty of center-backs more qualified for the job but that's essentially what makes Mangala special here. He's not good enough to demand a starting spot as soon as he moves but he's old enough to now be an experienced European defender with confidence and ability. His move would necessitate more rotation from Unai Emery, but it would take a massive weight off everyone's shoulders at the club–something they really do need.
My Verdict?
Buy, as long as Emery rotates.
João Mário
As our good friend Jonathan Johnson is often quick to point out, PSG needs a new defensive midfielder. When Thiago Motta eventually gets injured or slows down due to his age, someone will need to fill in that gap. While the eventual answer might be Fluminense FC's Wendel, he's not ready for the move across the Atlantic quite yet. Someone who is ready on the other hand is Inter Milan's João Mário.
Inter is giving Napoli and Juventus FC a serious run for their money in the Serie A title race and the Portuguese midfielder Mário is one of the main reasons. He's composed, athletic, and smart–everything PSG love Motta for being. An important factor that shouldn't be forgotten is that Mário isn't cup-tied in the UEFA Champions League either, making him an ideal purchase in January.
My Verdict?
Buy, especially if Motta gets injured (which seemed to happen in today's Coupe de France match against Stade Rennais FC).
Thomas Delaney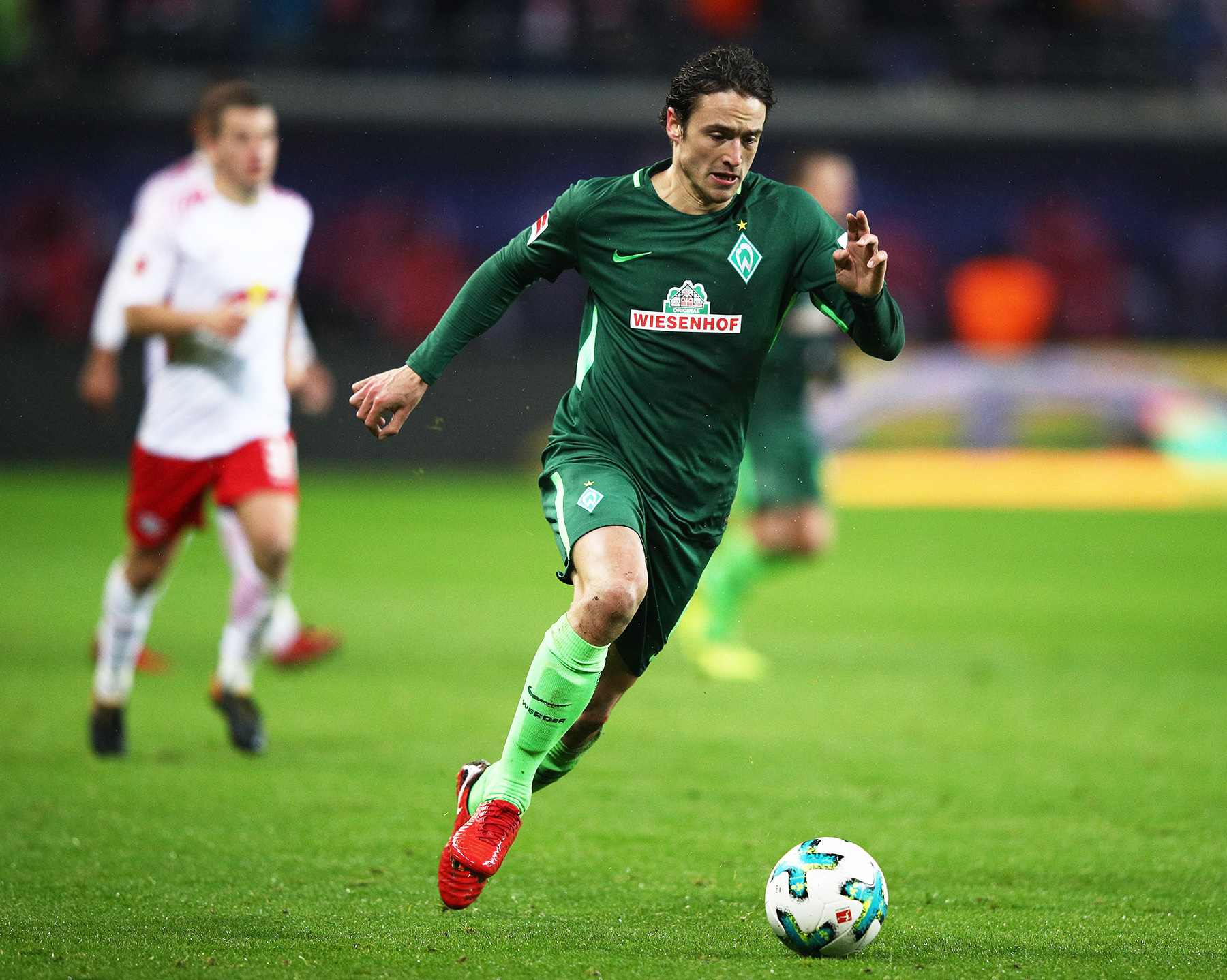 While on the topic of midfield anchors, I thought it would be best to throw another name into the mix: SV Werder Bremen's Thomas Delaney. With PSG being more than inclined to splash the cash on players, it seems obvious that Inter will try their luck in pushing the price up for Mário, so who should PSG turn to if their pursuit of the Portuguese midfielder bears no fruit? This guy.
Having joined Bremen from Danish champions-to-be FC Copenhagen last January, Delaney has proven to be well worth the money by racking up goals and assists in Bremen's climb out of the relegation zone while asserting his claim to being one of the better defensive midfielders in the Bundesliga. Much like with Thomas Meunier, a buy from a smaller club is often a risk worth taking.
My Verdict?
Buy if Motta gets injured, Mário falls through, Motta hasn't been replaced by next summer or all of the above.
Pione Sisto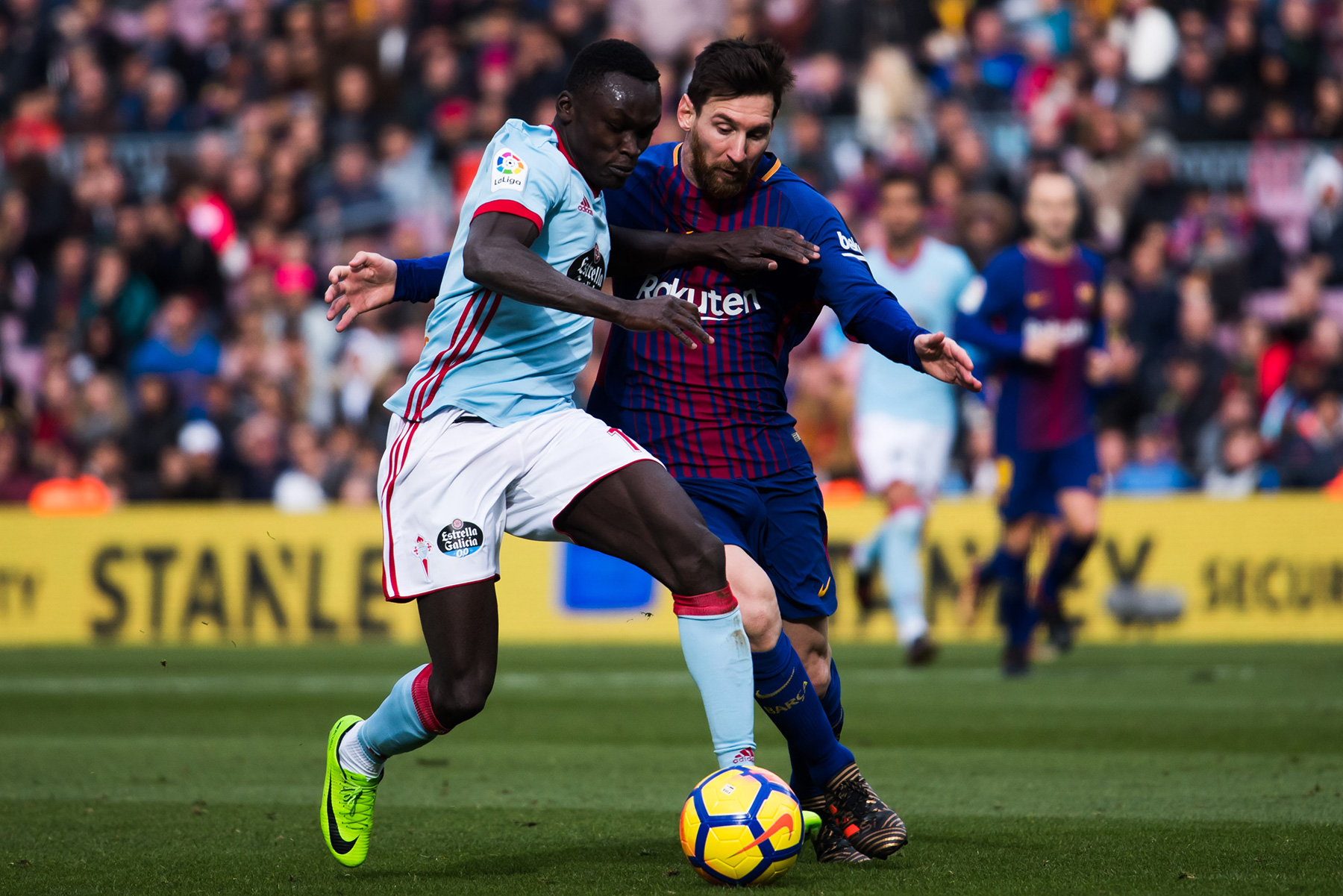 Speaking of Danish players, let me introduce you to Pione Sisto. Fast, talented, and outrageously creative, he's been Celta de Vigo's driving force this season, a year after his move from Danish side FC Midtjylland. He's got the most assists in Europe's top five leagues and has an explosive quality coming off the bench that any team would love, especially one of Europe's best. If and when Angel Di Maria and Lucas Moura are sold, PSG will need some wingers on the bench and Sisto would be more than adequate.
My Verdict?
If all is well financially, go for it.
Gonçalo Guedes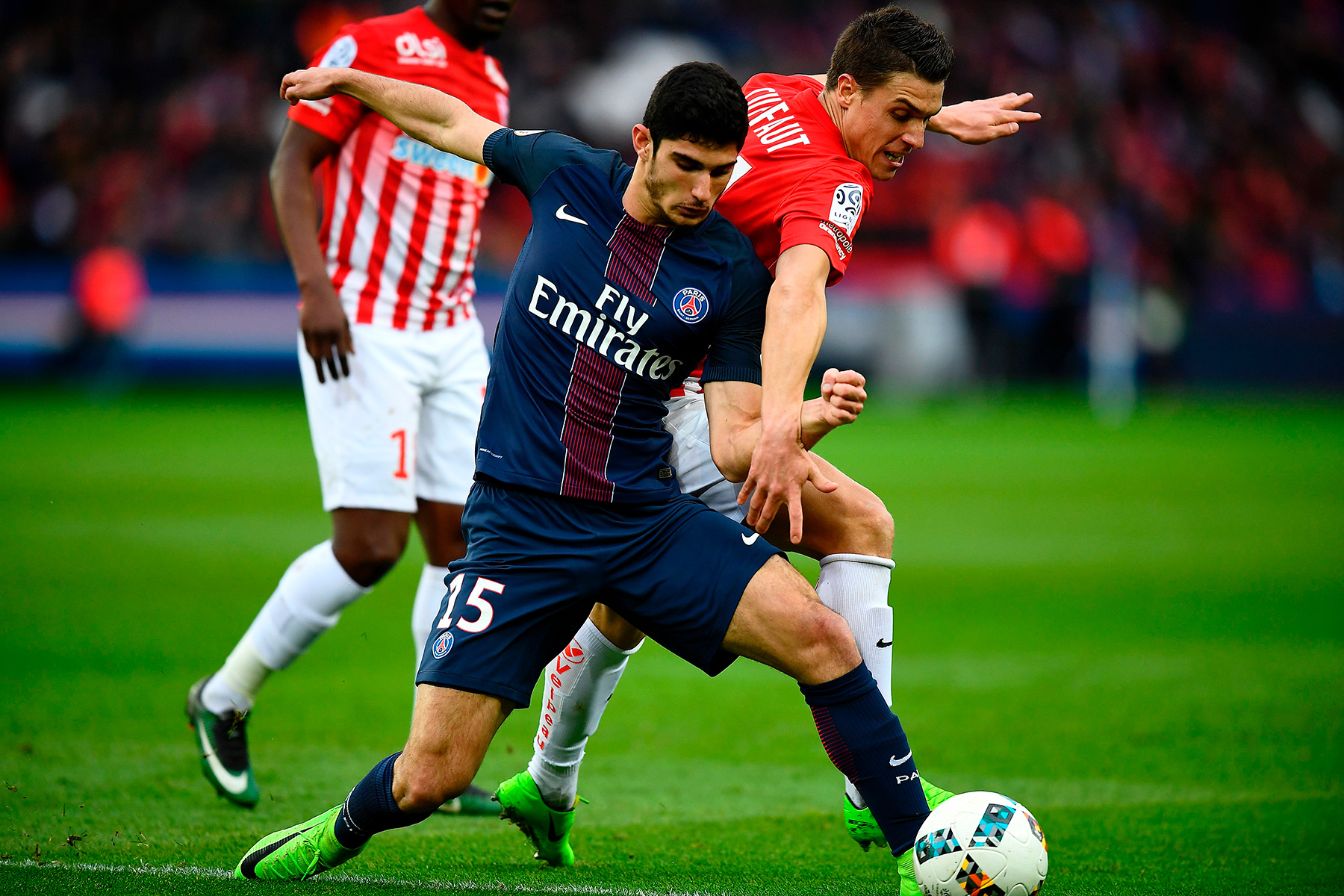 Wait a minute…
My Verdict?
Please bring Guedes back from loan and start him more often.
Before concluding, I've quite obviously omitted the elephant in the room here: Financial Fair Play. As was pointed out a lot when Neymar moved to Paris, UEFA has their eye on Nasser Al-Khelaifi, and with good reason. Let's not forget that PSG could still sell some deadwood before the season ends (Lucas, Di Maria, and Grzegorz Krychowiak) and that a lucrative new shirt sponsorship deal could be around the corner, which would definitely help sort out PSG's financial concerns.
Subscribe to our podcast (iTunes) (Google Play) (Stitcher) and follow us on Twitter @PSGTalk