During finals week, university students cram information into their minds. It's their one chance to solidify and obtain a passing grade. For Unai Emery, he will embark on his final in a month's time as he attempts to guide Paris Saint-Germain past Real Madrid in the UEFA Champions League and into uncharted territory.
Entering the season, Emery's task was to deliver a Champions League trophy to the French Capital–a lofty but reasonable expectation considering the financial investment made by Qatar Sports Investments this summer. That's what happens when a club adds a world-class offensive talent like Neymar Jr. and Kylian Mbappé to an already star-studded squad.
With the group stage of the Champions League over, the managerial seat will start to get a little warmer for Emery. The former Sevilla FC man isn't a big-name manager like José Mourinho so with every misstep, questions will arise as to whether or not Emery can meet club chairman Nasser Al-Khelaifi's expectations. Nonetheless, Emery can get critics off his back if PSG can defeat Madrid and eventually reach the semi-finals at least.
At the midway point in the season, even the critics would have to say that Emery has done his job. Although recent struggles against RC Strasbourg Alsace and FC Bayern Munich have led to some reaching for the panic button, I would argue that the manager has passed the first stage of a crucial season for him. He has the team nine points clear at the top of Ligue 1 and PSG won their Champions League group (although they didn't exactly get an easy opponent in Real Madrid).
Succeeding In Paris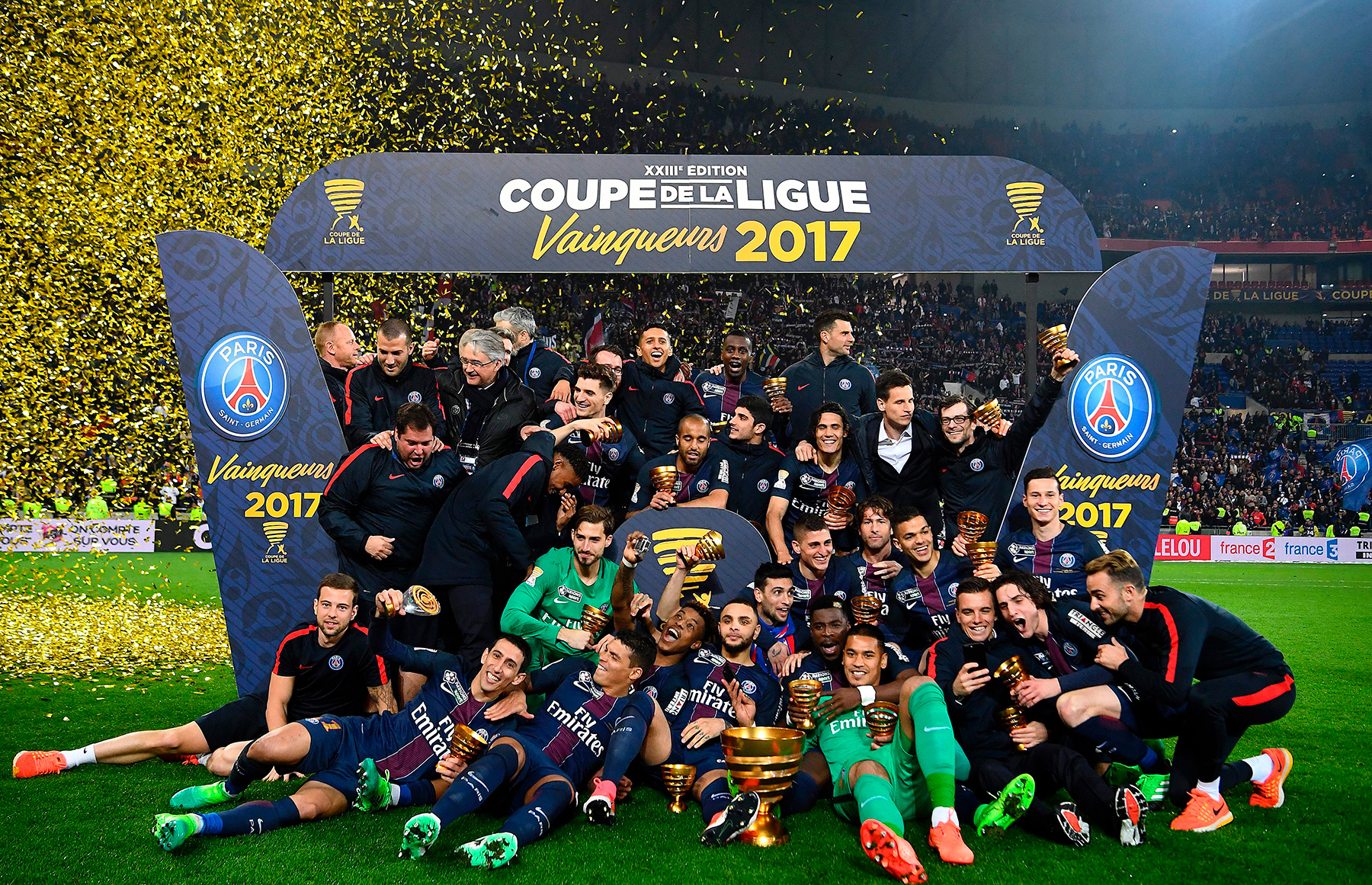 Fairly or unfairly, Emery has earned the label as a manager who is in over his head. Although he didn't deliver a La Liga crown to Sevilla, he did win three consecutive UEFA Europa League trophies for the Spanish club. No one will argue this is as impressive as winning the Champions League but it does prove that the 46-year-old can get the job done on the European stage and is no stranger to winning. Even with these accolades though, Emery cannot shed the "mid-tier" manager status.
Despite finishing second in the league and losing to FC Barcelona in the Round of 16, Emery did the best he could in his first season with a team that did not adequately make up for the departures of Zlatan Ibrahimovic and David Luiz. If not for a historic collapse at the Camp Nou and a once-in-a-lifetime AS Monaco side, PSG could have had a season to remember and no one would be questioning his ability.
Take a look at Portuguese giants SL Benfica who sold players without proper replacements and couldn't record a single point in this year's Champions League group stage. I'm not saying Benfica and PSG are similar, but both saw vital departures and didn't have the replacements needed. However, only Benfica saw drastic regression as a result of their departures. On the other hand, Emery played a role in PSG not falling flat on its face last season.
Furthermore, it appears the players do in fact enjoy playing for Emery. Marco Verratti gave his vote of confidence towards his manager's ability to lead the club. Earlier this season, Emery could have lost the players in his first test of adversity. After Edinson Cavani and Neymar made a fuss over who would take the penalty shots, this couldn't led to his downfall. Somehow, he kept the situation from spiraling out of control and losing the dressing room.
The Seat Could Get Hot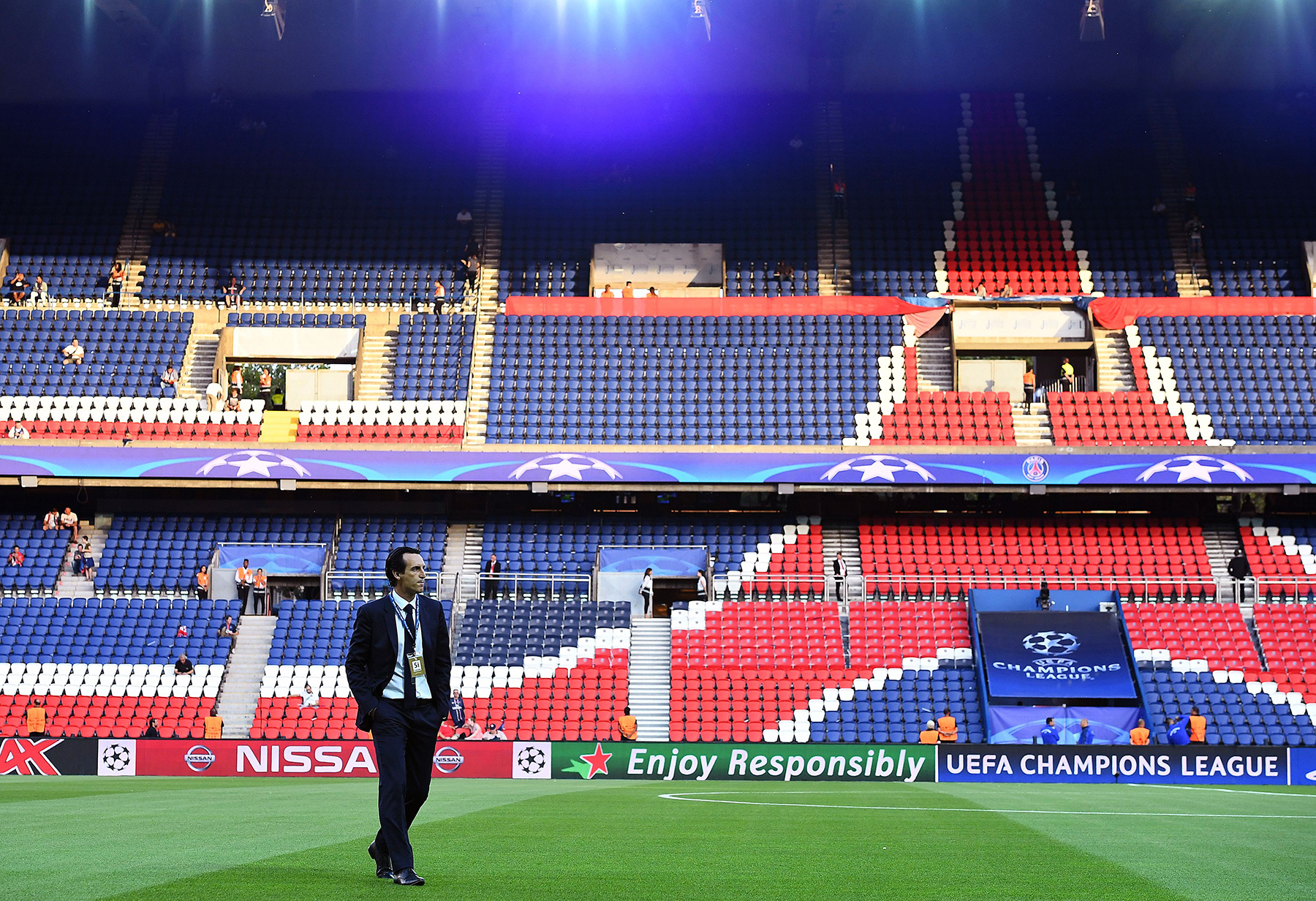 While Emery has been backed up by his players and upper management, he still continues to make questionable decisions. For example, the situation with Dani Alves. At 34-years-old, Alves should not be playing important Champions League matches and then a few days later starting against Ligue 1 competition. With Thomas Meunier on the bench, Emery could easily give Alves a rest and the production wouldn't fall off. These decisions are what cause an uproar among supporters and the media.
Then there's the game many PSG supporters would like to forget, the aforementioned match against Barcelona at the Camp Nou. After a 4-0 victory in the first leg, it appeared as though Les Parisiens would finally slay the Spanish champions. Then the 6-1 debacle took place and it's a game that cannot escape the minds of supporters. Then there's the recent game against Bayern where PSG had to make sure they didn't lose by four and they found themselves down two goals before halftime. In his two significant tests on the road, Emery has yet to calm the masses and is unable to show that he can deliver in big matches on the road.
With all this, the rumors have begun to surface regarding Emery's fate with PSG. Usually, rumors are just that, rumors. However, when names like Luis Enrique are attached, it's cause for pause. If PSG went on to sack Emery, Enrique would probably be on the short-list of managers QSI  would pursue. Where there's smoke, there's usually fire and with PSG looking to take that next step, perhaps they need a big-time manager to get them there.
With the tie against Real Madrid looming, the task is simple for Emery. He can exercise his demons against Los Blanco and quiet his critics, or this can mark the beginning of the end. Whatever the outcome is, these two legs will decide Emery's fate with the club going forward.
Subscribe to our podcast (iTunes) (Google Play) (Stitcher) and follow us on Twitter @PSGTalk