Excitement over Paris Saint-Germain signing Neymar Jr. reached its climax last Saturday prior to their Ligue 1 opener against Amiens SC. Music pumped throughout the stadium, fireworks were shot off, and the Ultras serenaded the Brazilian in a moment that was truly special. While the fanfare is well deserved, it's important not to forget that PSG have some phenomenal young talent already in their ranks.
As the Neymar transfer inched towards completion, much was written about PSG's deep pockets and how they would finance such a large buyout. All of that is true, of course, but Paris have a host of young players who–alongside Neymar–will play a vital role in whether or not this season is a success.
With that in mind, new PSG Talk contributor Eduardo Razo will be taking a weekly look into those players 23 years of age and under who are in the first team as well as players on loan.
Since we're only one match into the season, this week's article will look back at the past season and what to expect from them during the 2017-18 campaign.
Presnel Kimpembe
The 21-year-old garnered national attention last season after his performance in the first leg of PSG's UEFA Champions League match against FC Barcelona. Helping Paris keep a clean sheet in the 4-0 win at the Parc des Princes. The Frenchman appeared in 28 total games for PSG last season, which is astonishing considering his age and the talent Paris have at center-back.
Of the matches Kimpembe featured in, 19 were in Ligue 1 and he performed very well to say the least. According to Squawka, in 1,710 minutes, he averaged .21 blocks, 2.26 interceptions, and 2.79 clearances per game. Also, when compared to another, yet somewhat experienced defender like Manchester City's John Stones, Kimpembe holds his own.
Stones appeared in 27 English Premier League games last season totaling 2,025 minutes–just slightly more than Kimpembe. Nonetheless, the sample size is large enough to compare both of their numbers against each other. When it comes to key defensive statistics (average per game), the 23-year-old Stones edged out Kimpembe in blocks, clearances, defensive errors, and successful take-ons. However, PSG's center-back didn't finish far behind, having a better interceptions rate and total defensive score. With more minutes and appearances this season, Kimpembe should have equal if not better statistics than Stones and for a fraction of the cost City paid for their defender.
Adrien Rabiot & Giovani Lo Celso
There are two young midfielders in the squad with potential and in the case of Adrien Rabiot, he has already become a regular starter for PSG. The 22-year-old appeared in 27 Ligue 1 matches last season and put up solid numbers. When comparing his stats to another midfielder of the same age, like Saúl Ñíguez at Atlético Madrid, PSG supporters can truly see what a special player they have.
The Spanish midfielder does have better numbers but the Frenchman isn't far behind. For example, Ñíguez holds better stats when it comes to key passes, chances created, and shot accuracy. Rabiot, though, possesses a stronger pass completion and successful pass rate. This season, after a summer where the Frenchman appears to have gotten stronger and faster, expect to see an improvement and solidify his place in the starting midfield.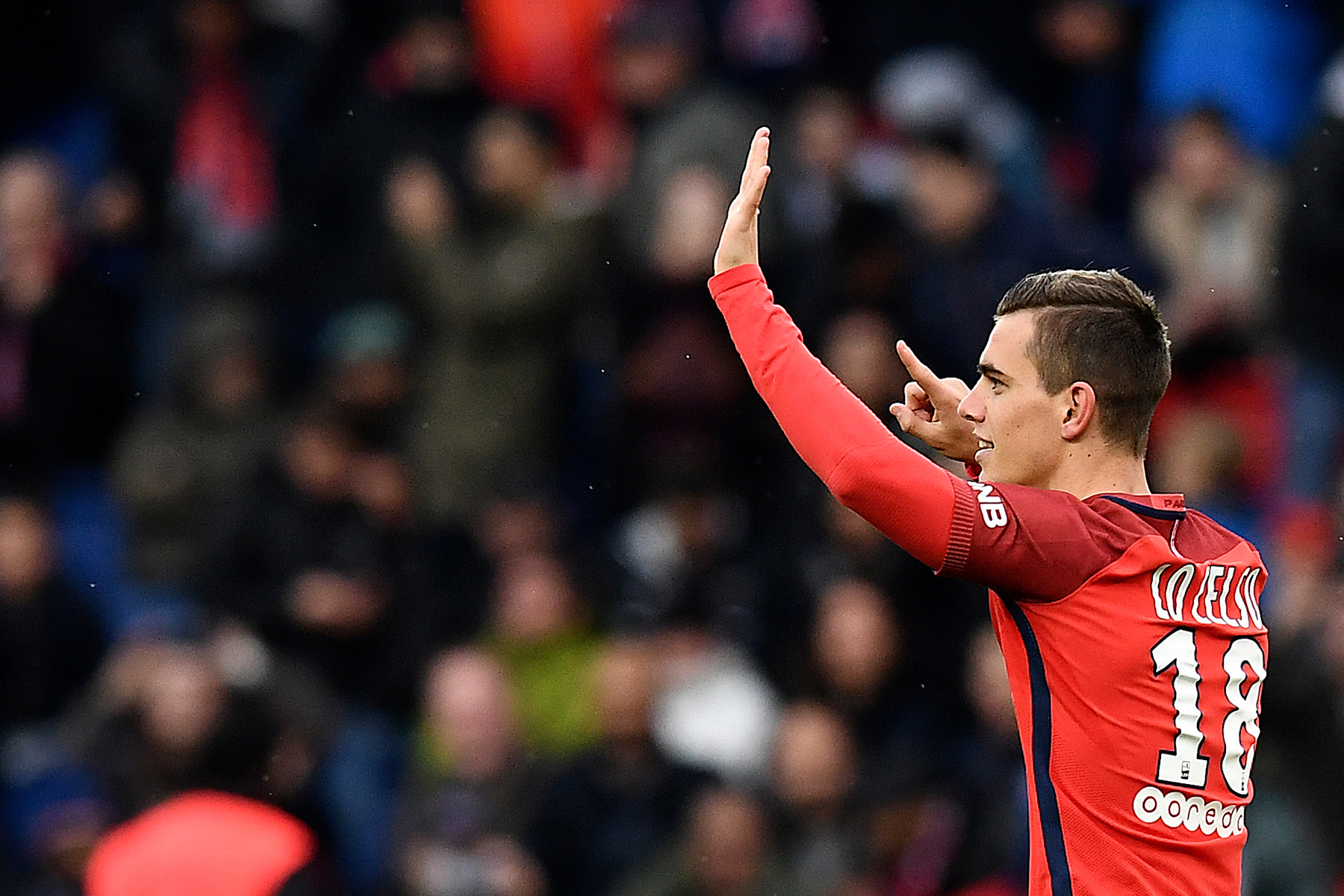 Giovani Lo Celso started against Juventus FC in the International Champions Cup during pre-season and showed flashes of brilliance–putting two shots on goal including the pass to Layvin Kurzawa who went on to set up Javier Pastore's headed goal. The Argentine only joined the club last January so his appearances are limited but under the tutelage of Angel Di Maria, Edinson Cavani, and other South Americans in the team, the 21-year-old has the potential to turn into a special player.
Gonçalo Guedes
The Portuguese striker also arrived this past January and appeared in seven Ligue 1 matches for PSG last season mostly as a late substitution. His acclamation to a new country and league likely played a role in Unai Emery's hesitation to give him more minutes but that appears to be a thing of the past as the manager decided to play him during the pre-season tour in America. The 20-year-old suited up against Juventus and recorded five shots, two on goal, including the opening goal for PSG.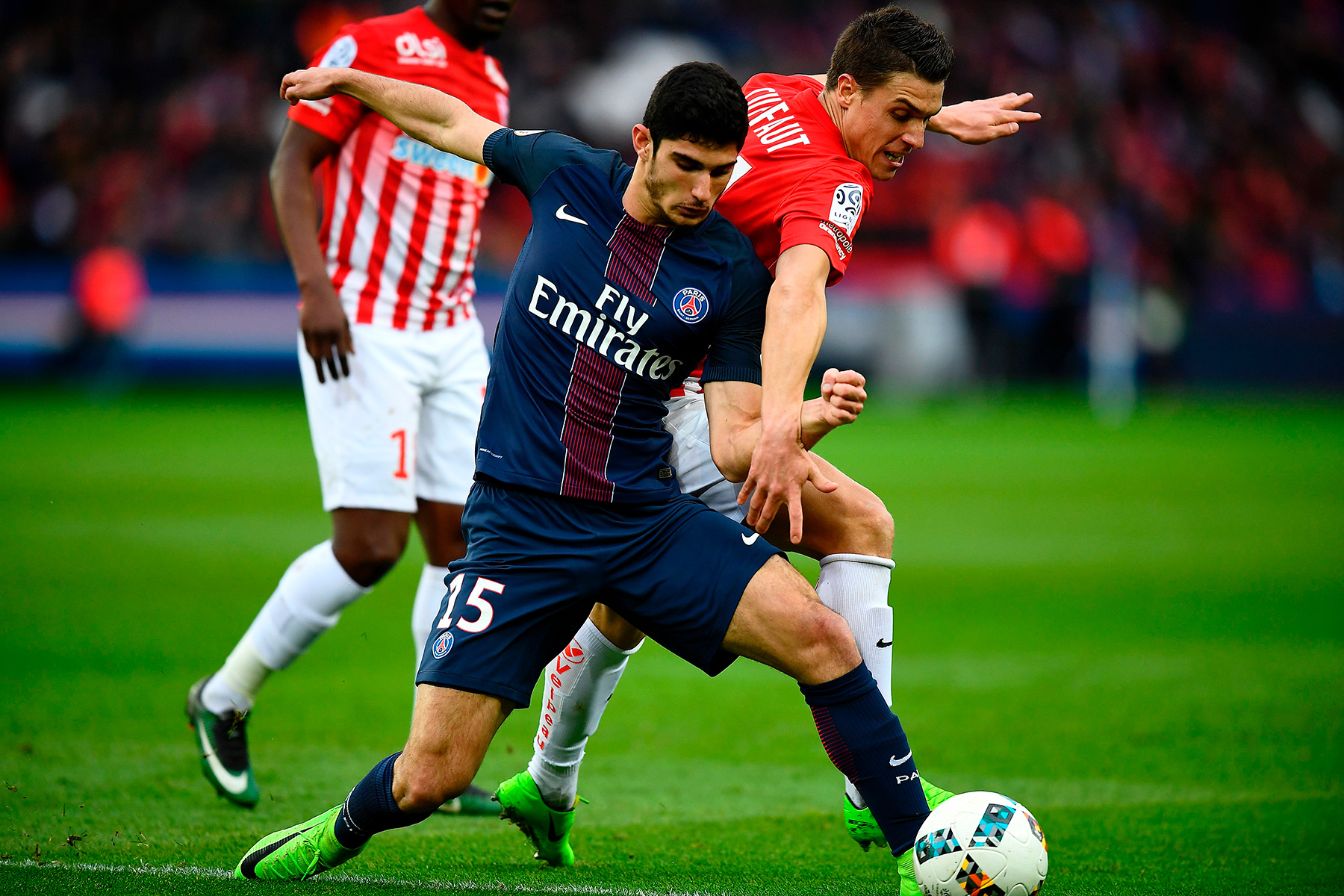 Since then, Guedes has made substitute appearances in the Trophée des Champions and opening Ligue 1 match against Amiens SC. Entering his first full season with PSG, Guedes will try and show why he was so widely pursued by other top teams. Cavani is a no-doubt starter but with few strikers within the squad, this is the perfect opportunity for Guedes to display his skills and earn valuable minutes when El Matador needs a rest.
Subscribe to our podcast (iTunes) (Google Play) and follow us on Twitter @PSGTalk.