Paris Saint-Germain got back to their winning ways on Saturday with a 5-0 win over SC Bastia at the Parc des Princes. Paris scored three goals during a second-half surge and should have had more if not for an Edinson Cavani missed penalty in the 79th minute. The victory keeps Les Parisiens' faint title hopes alive but the match was not without controversy.
The opening 20 minutes of the match was typical of what we've seen most of the season from Unai Emery's squad. Slow build-up play led to very few chances while Bastia looked spry on the ball and attacked PSG's defense when possible. I was about to send a tweet about how uninspiring PSG looked but then Lucas Moura made me hit the delete button. The Brazilian capped off a brilliant team play by tapping in Blaise Matuidi's low cross.
Paris wouldn't have to wait long for their second goal on the day but Marco Verratti's effort from distance was as spectacular as it was controversial. Leading up to the goal, Matuidi had gone down in the box while play went on. Bastia keeper Jean-Louis Leca went to check on him while Verratti received a throw-in, dribbled and fired on net from distance. His shot flew past the keeper who clearly wasn't in position and had his view blocked by Julian Draxler who was well offside. After the match, Emery defended his star midfielder.
It is difficult to argue Marco should not hit it but the most important thing is whether he meant it or not. There could have been a penalty on Blaise before that and the action continued afterwards and we spoke before the match about playing with intensity when on the ball. Because of that, Marco quickly asked for the ball on the edge of the box.–Unai Emery, ESPNFC.com
Paris went into halftime with a 2-0 lead and Bastia, understandably, felt wronged by the referee's decision to allow Verratti's goal to stand. For much of the second half, PSG remained in control and Bastia never looked like they were going to mount a comeback. In fact, the relegation-threatened side didn't muster a shot on target all game. The capital club were more than willing to pass the pack around a half-filled Parc and run the clock out but found their scoring boots in the 76th minute when Gonçalo Guedes unselfishly played a pass to Cavani who scored calmly. Guedes, who was only subbed into the game one minute prior, made an instant impact and recorded his first assist in a PSG shirt–hopefully earning him more playing time in the remaining matches.
Marquinhos was the next to get his name on the score sheet although it really should have been Giovani Lo Celso's goal. The Argentine, who has only played one minute of Ligue 1 football thus far, received a pass just inside the box and escaped a defender and ran in on goal with the keeper charging at him. Lo Celso expertly chipped Leca and the ball was heading towards the back of the net until Marquinhos got the slightest touch to guide it in. Lo Celso showed flashes of brilliance in the few minutes he was given–including a shot from distance that smashed off the crossbar–and while I don't expect Emery to start him in the next match, I certainly expect him to get more than 9 minutes of playing time.
Paris closed out the match with one more Cavani goal in the 89th minute to bring his goal total to 33 in Ligue 1 (47 in all competitions)–more than any other player in Europe's top five leagues. After the match, El Matador stated that breaking Zlatan Ibrahimovic's club record set last year (50 goals in 51 matches) is not important to him but that he wants to win.
After the weekend of matches, PSG remain in second place, three points behind AS Monaco, with one more game played. Up next for the Rouge et Bleu is AS Saint-Étienne at the Stade Geoffroy-Guichard on May 14.
Take a look back at our favorite images from PSG's dominating performance over Bastia and check back later this week for more PSG news and opinion.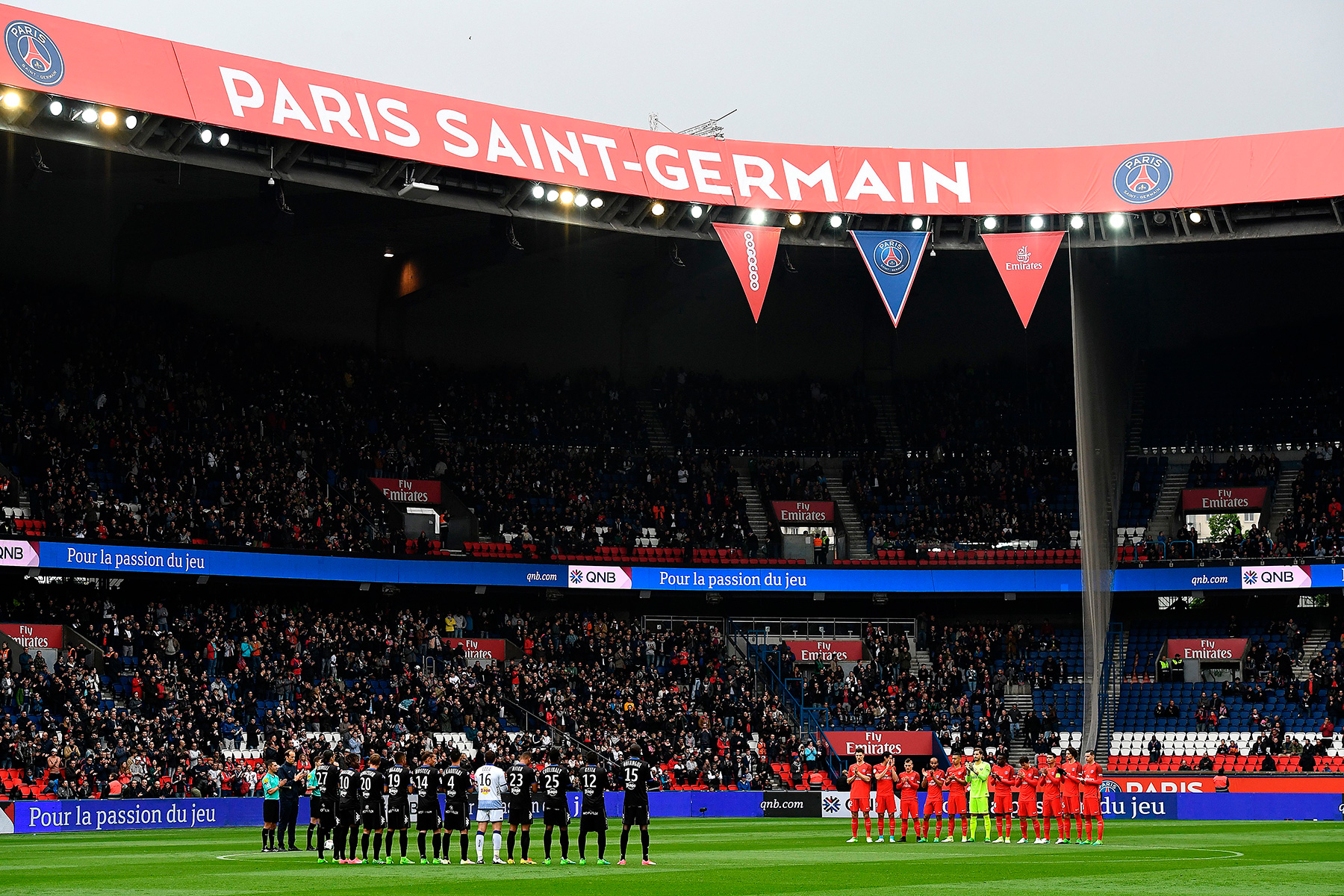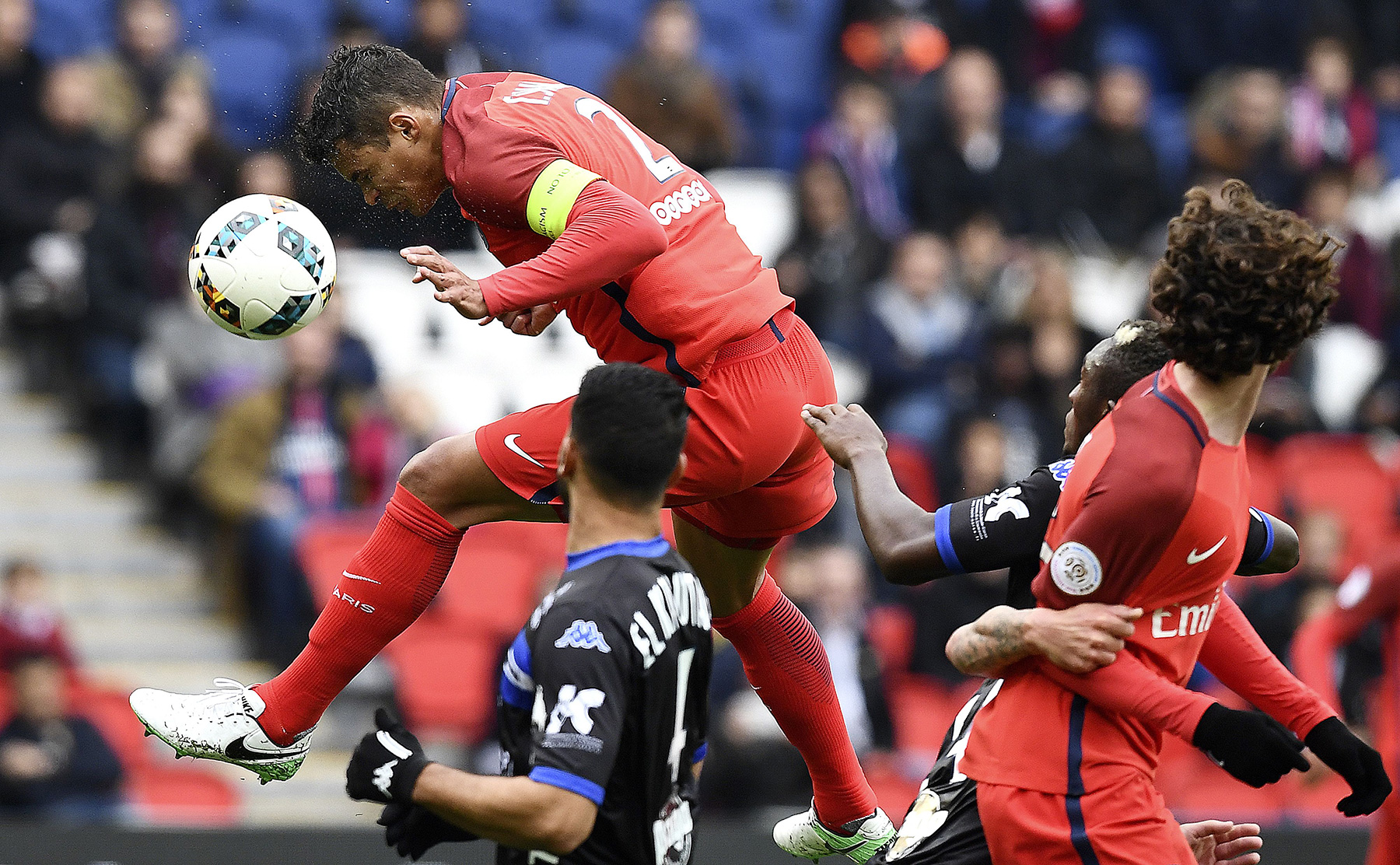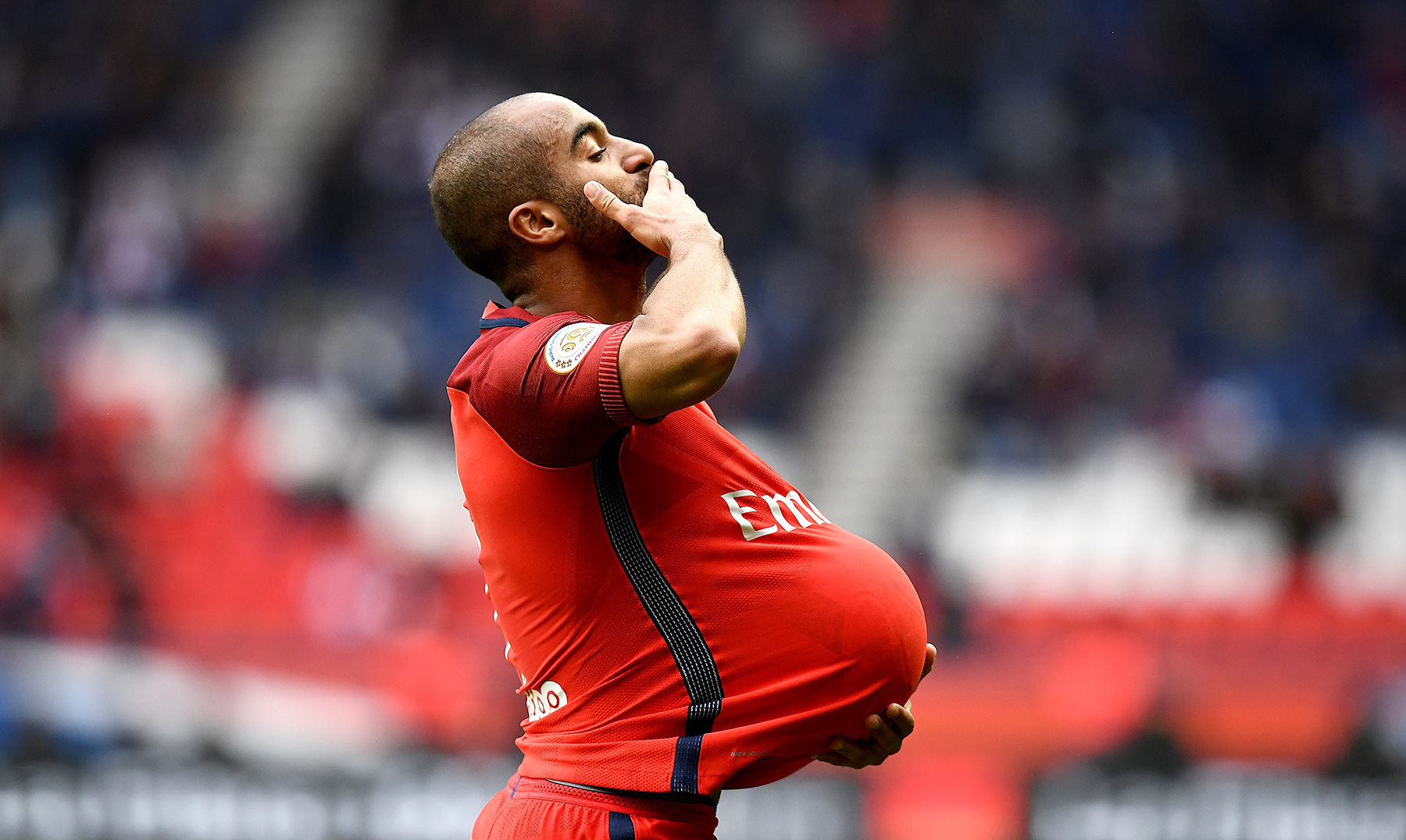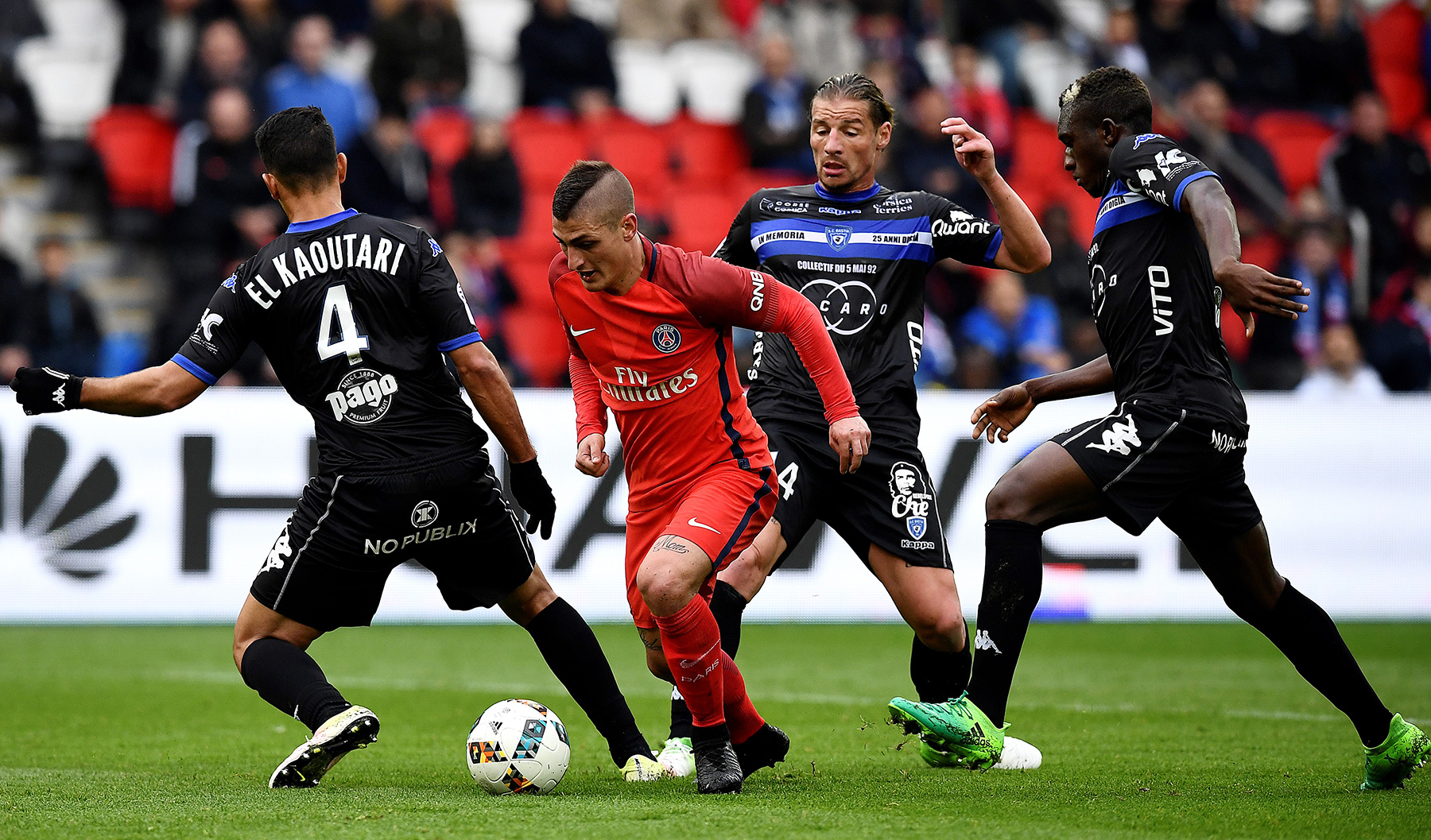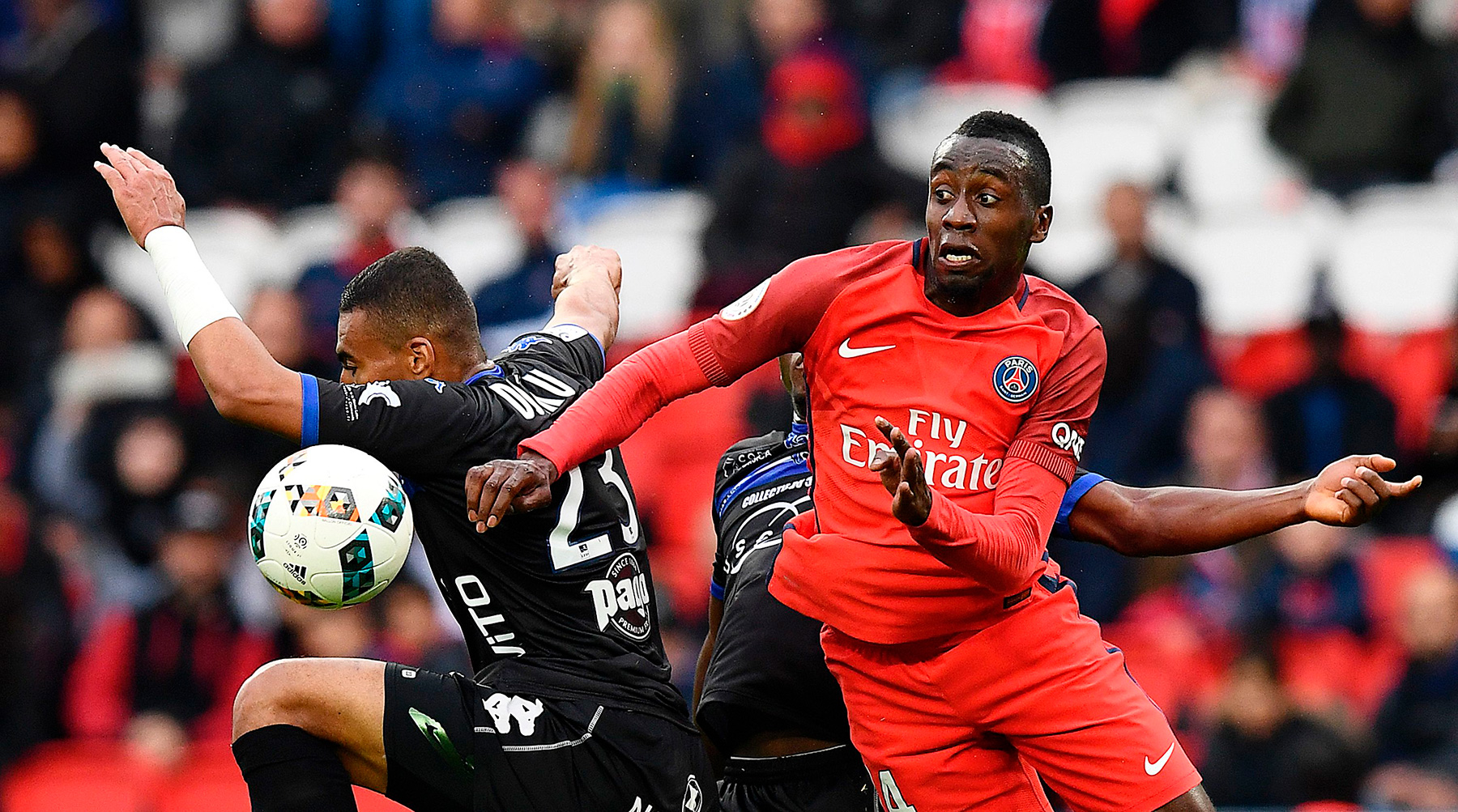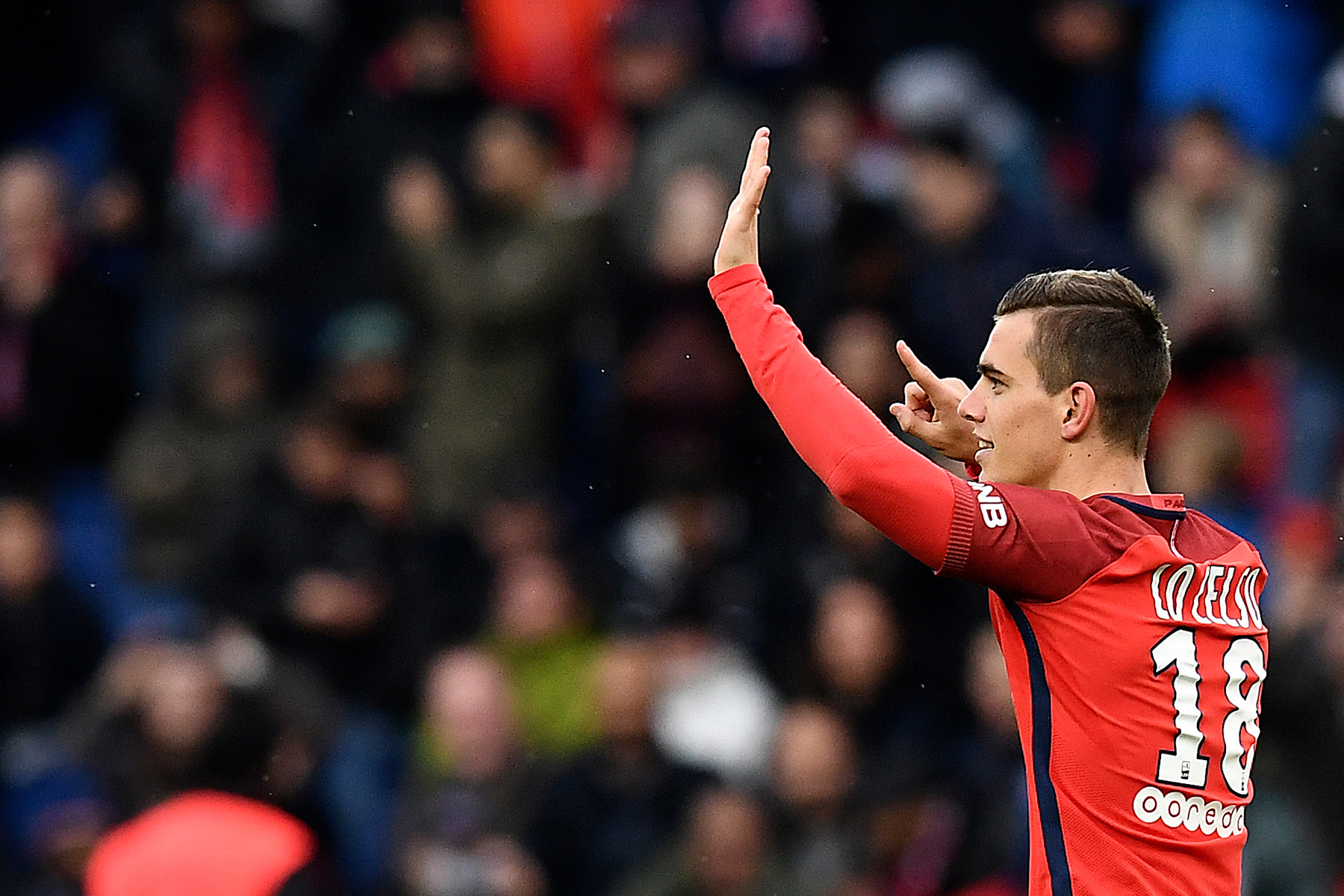 Subscribe to the PSG Talking podcast (iTunes) (Google Play) and follow us on Twitter @PSGTalk.