It's difficult to find many bright spots as the first quarter of Paris Saint-Germain's season comes to an end. The reigning French champions sit sixth second (six points off of first) in the league table and second in their UEFA Champions League group. However, one gamble by new manager Unai Emery seems to have payed off.
In 11 league games this season, Adrien Rabiot has featured in all but one of them and in the Champions League, he only missed the away match against PFC Ludogorets Razgrad. Despite Emery having six options for the two central midfield roles he usually plays (Rabiot, Thiago Motta, Grzegorz Krychowiak, Javier Pastore, Marco Verratti, and Blaise Matuidi), he has stuck with the 21-year-old and he's been a joy to watch during a season full of dissapointment thus far.
How could this be though? Until very recently, Rabiot was regarded as a player with some talent but an attitude that often relegated him to the bench. In the last two seasons, 40 percent of his match time was from a substitute position. During the 72 games he played in, Rabiot only scored 10 goals, averaging .13 goals per game—a ratio inferior to all past and present PSG center-midfielders at the time.
This season, things have taken a drastic turn for the former Toulouse FC man. While he's only provided one assist (and zero goals) so far this season, he has been considered PSG's creative spark in midfield (90 percent pass accuracy and eight chances created in league play), resulting in numerous comparisons with established European midfielders and limitless praise heaped upon him. The media question if Rabiot has finally turned the corner or just experiencing a nice stretch of form.
My biggest question about Rabiot, however, is what role does he play? Every player has a role and Rabiot's one still seems vague. So, to answer both my question and the media's, I'll draw up some statistical comparisons between Rabiot and some of Europe's top midfielders in various roles—not only to see where he clicks and where he doesn't—but to see if he truly is worthy of all the recent acclaim.
Control
Perhaps the most crucial skill for a midfielder to possess is the ability to pass the ball with great accuracy. I've chosen Luka Modrić, Andrés Iniesta, and Koke to compare Rabiot against as these three midfield maestros in La Liga are some of the best in Europe at distributing the ball.
Now, although Rabiot has registered fewer assists than Iniesta and Koke, and has created fewer chances than Modrić and Koke, it's plays that don't show up on the stat sheet that set Rabiot apart. He has the highest pass completion (90 percent), makes more passes per game than both Modrić and Iniesta (an average of 62.33 per game), and he provides more forward passes. I was surprised by this, considering how much praise Modrić, Iniesta, and Koke received for their ability to pass the ball.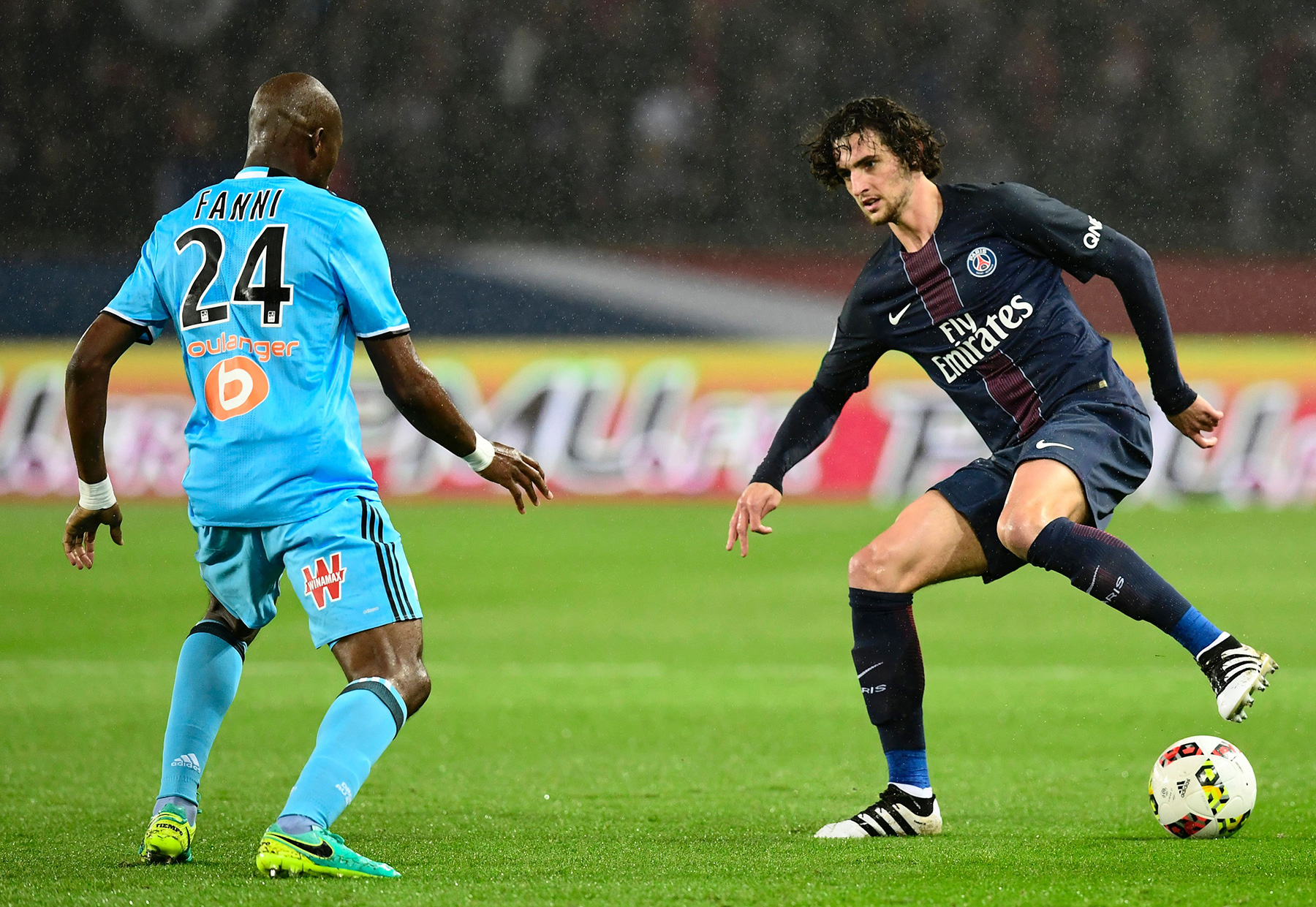 It's not all sunshine and roses in Rabiot's world. His flaws are obvious and they may be what set him apart from his Spanish counterparts. While his overall controll of the ball is outstanding, his decision making and use of the ball isn't. He made more backwards passes than Modrić, Iniesta, and Koke and provided fewer "key passes" as well.
Overall, his "control" is second to only his passing ability, which ranks him among some of the best in Europe.
Defense
While some midfielders are busy making headlines for their long drives and assists, others prefer to stay back and keep the ball from getting too far down on their side of the pitch. These mids aren't quite defenders but they have the bravery to go for the ball when needed, and more importantly, the intelligence to distribute it to start the attack.
The three midfielders I have chosen for their defensive ability are Arturo Vidal, Sami Khedira and Radja Nainggolan. When I fired up the stat comparison for these four players, I was not surprised, but shocked by what I saw. When compared with these household names, Rabiot stands out on top. So far this season, Rabiot has won more tackles (1.67 per game) and aerial duels (74 percent) than the other three players. He's also won more overall duels (61 percent) than Vidal and Khedira and he's completed more interceptions (1.56 per game) than Khedira and Nainggolan. For a player at his young age and physique in a league as physical as Ligue 1, I was pleasantly surprised by Rabiot's defensive stats. He boasts tackle and interception numbers a center-back would envy and wins substantially more duels than players of Vidal and Khedira's stature.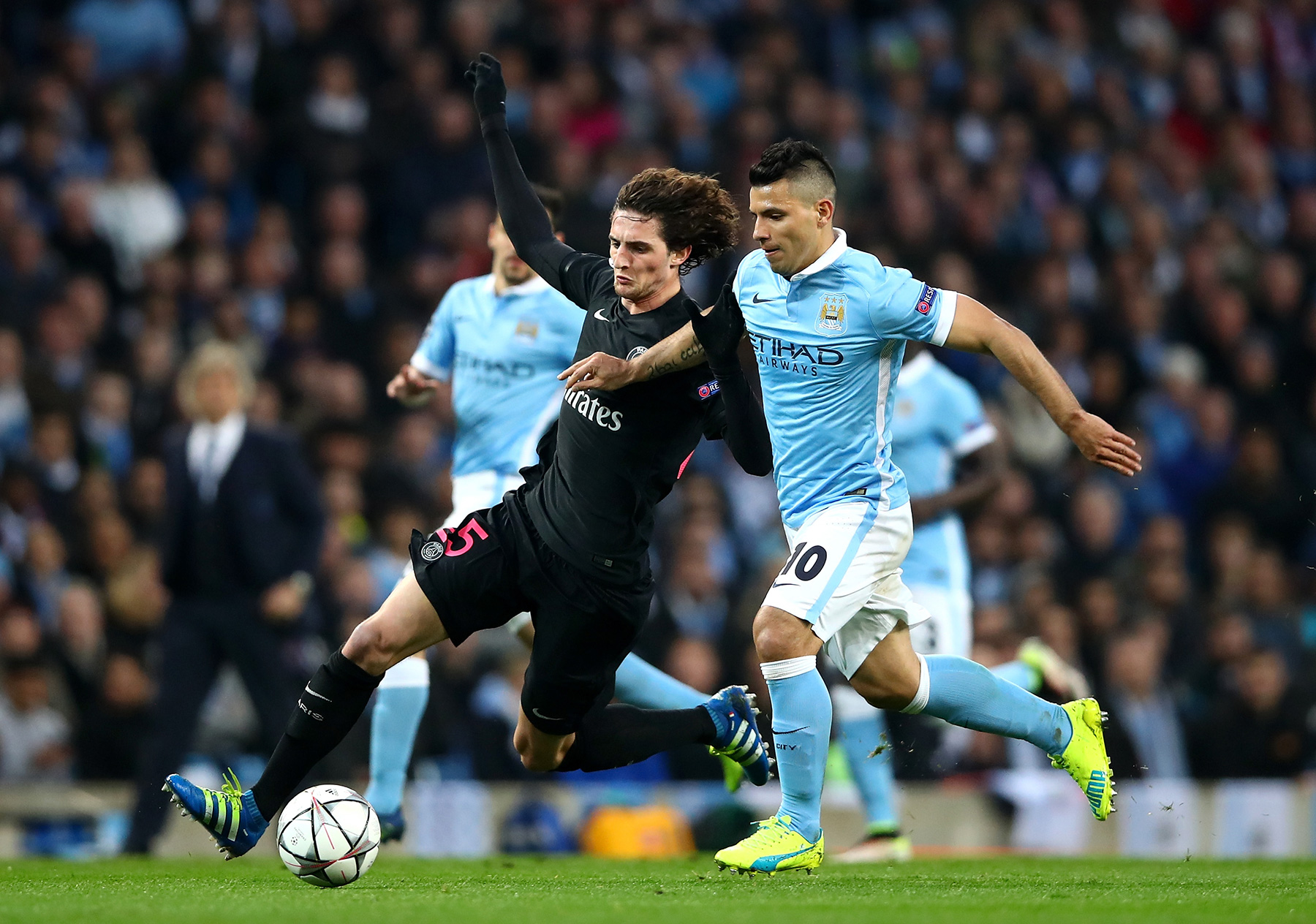 Once again, however, he falls short with his overall composure, opting for clearances over passes more often than the others (1.22 per game) and more fouls committed than both Khedira and Nainggolan (1 per game).
Once again, Rabiot is on the same level as some of Europe's top players and appears to be taking advantage of the playing time Emery is giving him.
Attacking Ability
In today's game, midfielder's have to do so much on the offensive side of the pitch and the three that I've chose to compare Rabiot to are some of the best in the world at sparking their team's offense. Vidal, Koke, and Aaron Ramsey (used 2015-16 statistics since he's only played on Premier League match this season). These players, including Rabiot, may not be considered attacking players, but I chose them for their ability to spark brilliance from midfield and turn defense into attack with ease.
This category lay bare the fatal flaw in Rabiot's stellar 2016-17 season, as he quite simply does not match up to the standards of some of Europe's best attacking midfielders. He has taken few shots (.56 per game), made fewer key passes (.78 per game) and created fewer chances (.89 per game) than the other three players. He's provided fewer assists (.11 per game) than both Koke and Ramsey, and has an average pass length of 16 meters, shorter than that of Vidal and Koke. He can find solace in his successful take-on percentage of 64 percent, which is the highest of the players mentioned but still needs improvement.
His offensive statistics may not be atrocious when compared to these world class players but this is an aspect of his game that needs work if he's to enter the upper-tier of midfielders.
Final Verdict
Are his former critics-turned-admirers correct in claiming Rabiot is one of Europe's best midfielders? Absolutely. Paris Saint-Germain may only be 14 matches in, and it may just be a short-lived string of spectacular form, but as it stands, Rabiot's performances this season have absolutely put him into the conversation of best midfielders in Europe and the statistics back that up.
What role does Rabiot play then? Well, it's a very technical question because every player is different and the names we give roles are loose guidelines for matching certain characteristics between players of roughly the same position. If I'm honest though, looking at his stats and movement on the pitch, Rabiot is a mix between a holding midfielder and a ball distributor. Judging by the amount of clearances he's made instead of passes, his apparent lack of attacking prowess and the average length of his passes, his will to move with the ball and find attacking solutions is minimal and gets in the way of his fantastic ability to get the ball and pick out a pass.
Lastly, I should mention that I have a strict "no-player-under-22" rule when it comes to my personal assessment of a player. I'm probably one of the most critical people you'll meet when it comes to a youth player and there's nothing I hate more than a player under 22 being labeled, "The Next Great" whatever. This is all because players change from both year-to-year and more importantly, week-to-week, and the most change in a player's ability, confidence, and mentality comes in the few years before the age of 22. When it comes to Rabiot though, I may stand corrected. At 21-years-old, he is a star in PSG's midfield and I applaud him for that. For all the complaining Rabiot and his mom did about playing time in previous seasons, it appears as though they were right and he's gone on to prove his critics wrong.
Subscribe to the PSG Talking podcast (iTunes) (Google Play) and follow us on Twitter @PSGTalk.
Photograph by FRANCK FIFE/AFP/Getty Images