In one of the most anticipated matches of this year's UEFA Champions League group stage, Paris Saint-Germain faced off against English counterparts Arsenal.
Les Parisiens were highly superior and created far more scoring chances than the North Londoners but their lack of effectiveness in front of goal cost them when Alexis Sanchez lashed a rebound past Alphonse Areola late in the match to cancel out Edinson Cavani's opening goal.
In the end, Paris left with a point and much to ponder. Even though the players and fans alike might think the result was unfair, there are still plenty of positives to take away. Here is my "Good & Bad" from PSG vs. Arsenal.
The Good
Unai Emery
The Basque manager was under some pressure heading into Tuesday night, with only one win in the last three Ligue 1 matches. He added to the pressure with his pre-game adjustments, which involved Adrien Rabiot and Alphonse Areola starting. His biggest gamble was putting Blaise Matuidi on the left wing in an attacking position. Despite the changes, all of Emery's moves paid off and they performed very well throughout—even Areola who can't be blamed for letting in Arsenal's only goal. Rabiot continued his great run of form and Matuidi drove Arsenal right-back Hector Bellerin crazy with his pressure and sprints. Emery deserved the win but he has plenty of positives to take with him for the return leg in London.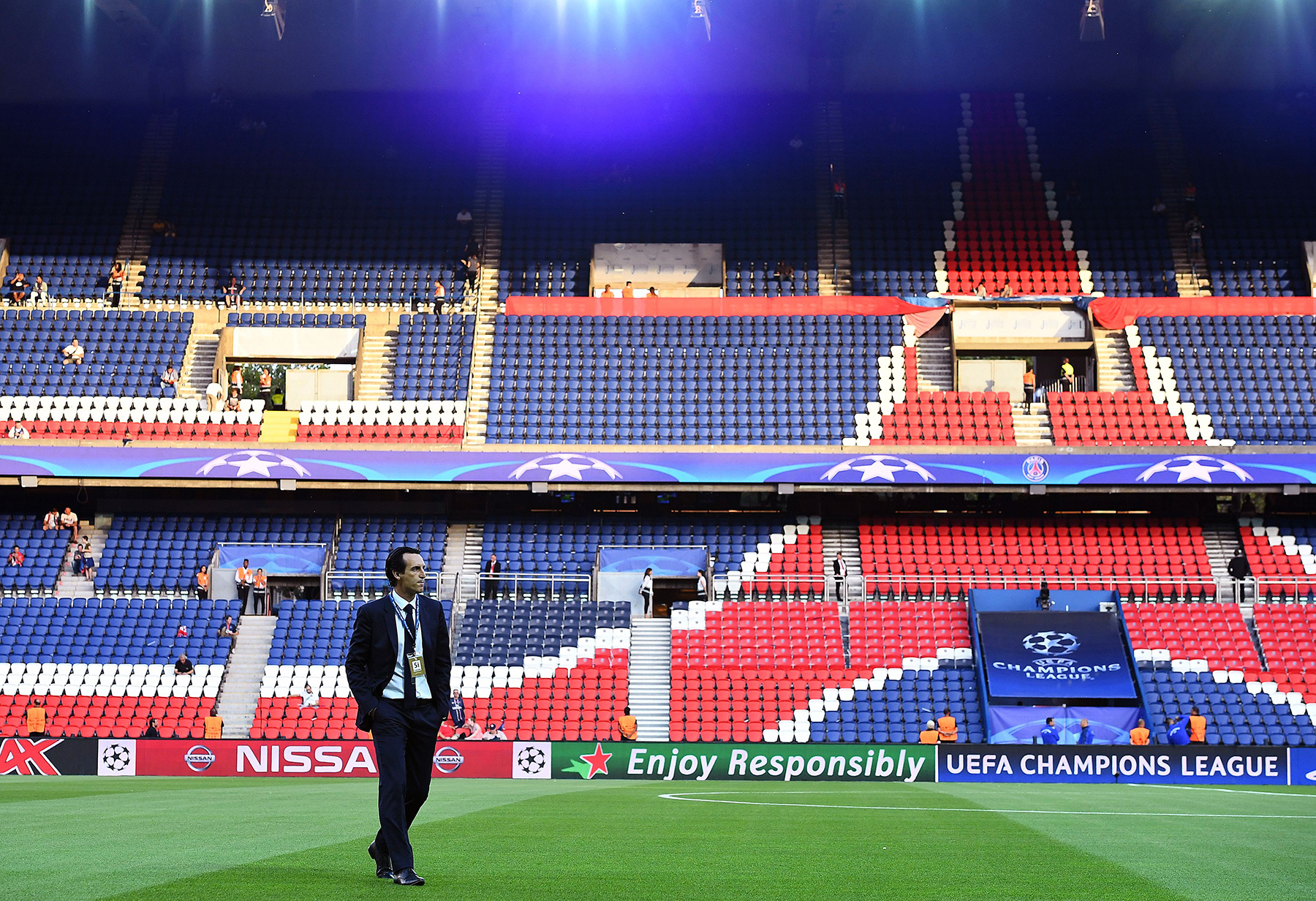 Serge Aurier
Nasser Al-Khelaifi and PSG should be happy that Laurent Blanc kept a cool head during last season's infamous Periscope incident with Serge Aurier. Because of Blanc, Aurier stayed a PSG player and against Arsenal he showed he could seriously be considered as one of the world's finest right-backs. Not only did he have an assist within the first minute of European football he played this season, but he was solid defending Arsenal's relentless attack in the second half. His rating per WhoScored.com was 7.7, the best of any PSG player and shows how involved he was throughout the match.
The Bad
Edinson Cavani
The Uruguayan had a pretty decent game and even scored a goal, but today he'll take the bad boot not because of what he did, but because of what he didn't do. PSG's number 9 started the match brilliantly, scoring a goal within the first minute of the match, and putting Laurent Koscielny and Shkodran Mustafi under pressure with all of his energy. Confidence in El Matador would soon drop though when in the 34th minute he took advantage of an error committed by Arsenal left-back Nacho Monreal. Cavani flew past Arsenal keeper David Ospina and completely missed a sitter. Then, in the 69th minute, he missed out again, this time a one-on-one chance against Ospina. His lack of effectiveness has cost Paris before and has done so again against Arsenal. I personally would have substituted him out around the 60th minute and given Jesé Rodriguez a chance. I'm sure the idea crossed Emery's mind and it won't be long before someone else is the starter if Cavani can't fix his scoring issues.
Subscribe to the PSG Talking podcast (iTunes) and follow us on Twitter @PSGTalk.
Lead photograph by FRANCK FIFE/AFP/Getty Images